YEKINDAR is the best aimer among all top players in 2022
HLTV.org has unveiled on Twitter a ranking of the best aimers of 2022. The list, which was compiled based on the average number of headshots per round, was headlined by Liquid's Mareks "YEKINDAR" Galinskis.
Over the past year, the Latvian esports athlete averaged 0.43 headshots per round. Lagging behind him in this respect are Valeriy "b1t" Vakhovskiy from NAVI, FaZe member Russel "Twistzz" Van Dulken, former Astralis player Kristian "k0nfig" Wienecke, and Lotan "Spinx" Giladi, who plays for Vitality.
When compiling the list, the authors took into account only those players who played 50 or more maps at 2022's tier-1 events.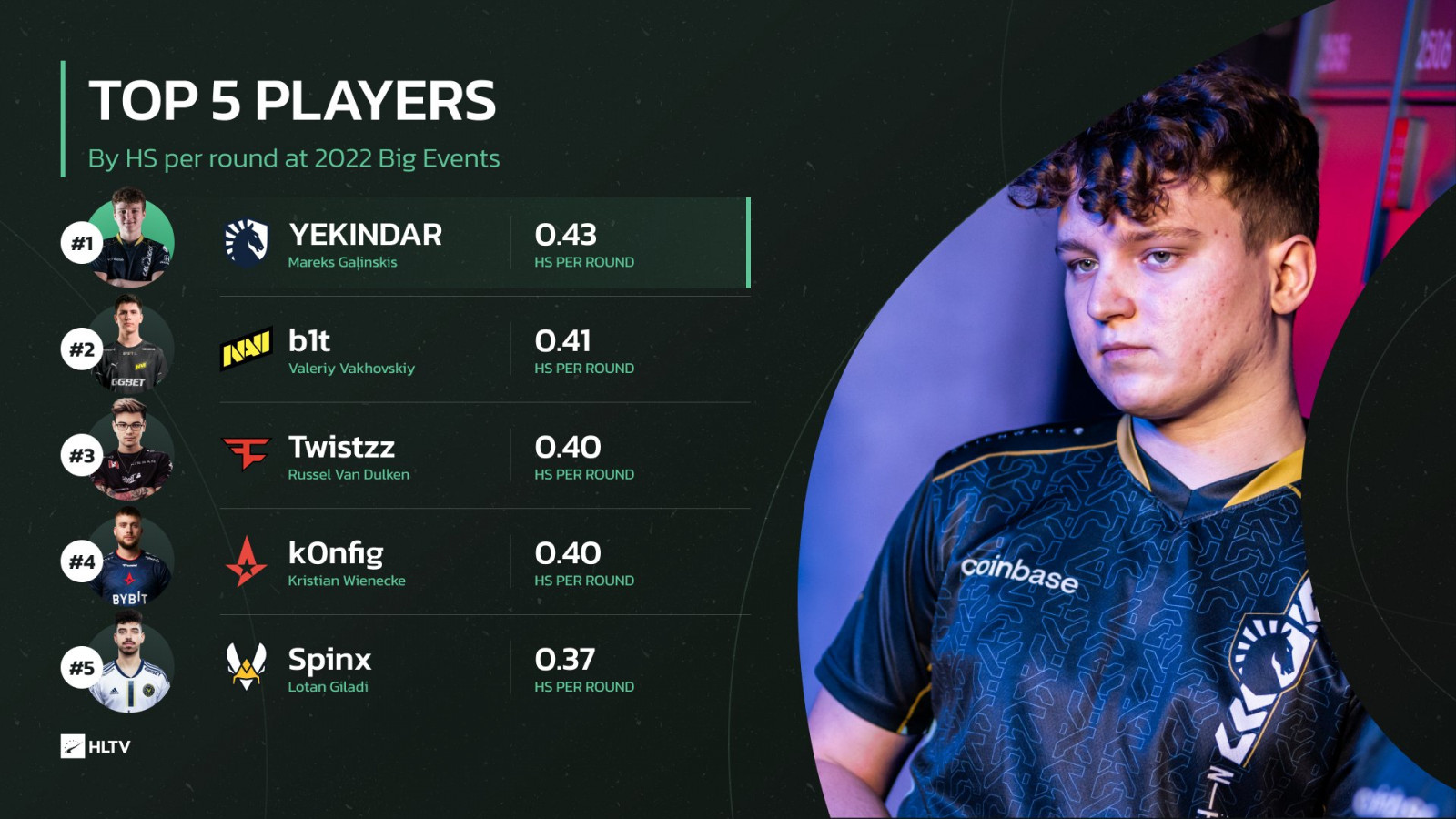 Previously HLTV.org summed up the past year in terms of other statistics. In particular, G2's Nikola "NiKo" Kovač topped the board of the best openers, while BIG's in-game leader Johannes "tabseN" Wodarz emerged on top of the list of players with the highest utility ADR.
Origin: twitter.com