NiKo is the best opener of 2022
Nikola "NiKo" Kovač of G2 has topped the board of the best openers in the CS:GO pro scene in 2022. The statistics confirming the Bosnian's success in the first duels was posted on HLTV.org's Twitter page.
Over the past year, NiKo recorded a 1.23 opening kill rating (OpK). Following him in the ranking are Liquid's Mareks "YEKINDAR" Galinskis, NAVI player Oleksandr "s1mple" Kostyliev, Vitality member Mathieu "ZywOo" Herbaut, and FURIA's in-game leader Andrei "arT" Piovezan.
HLTV.org took into account only those players who competed at the tier-1 level. To qualify for making the list, one had to play 50 or more maps at big events.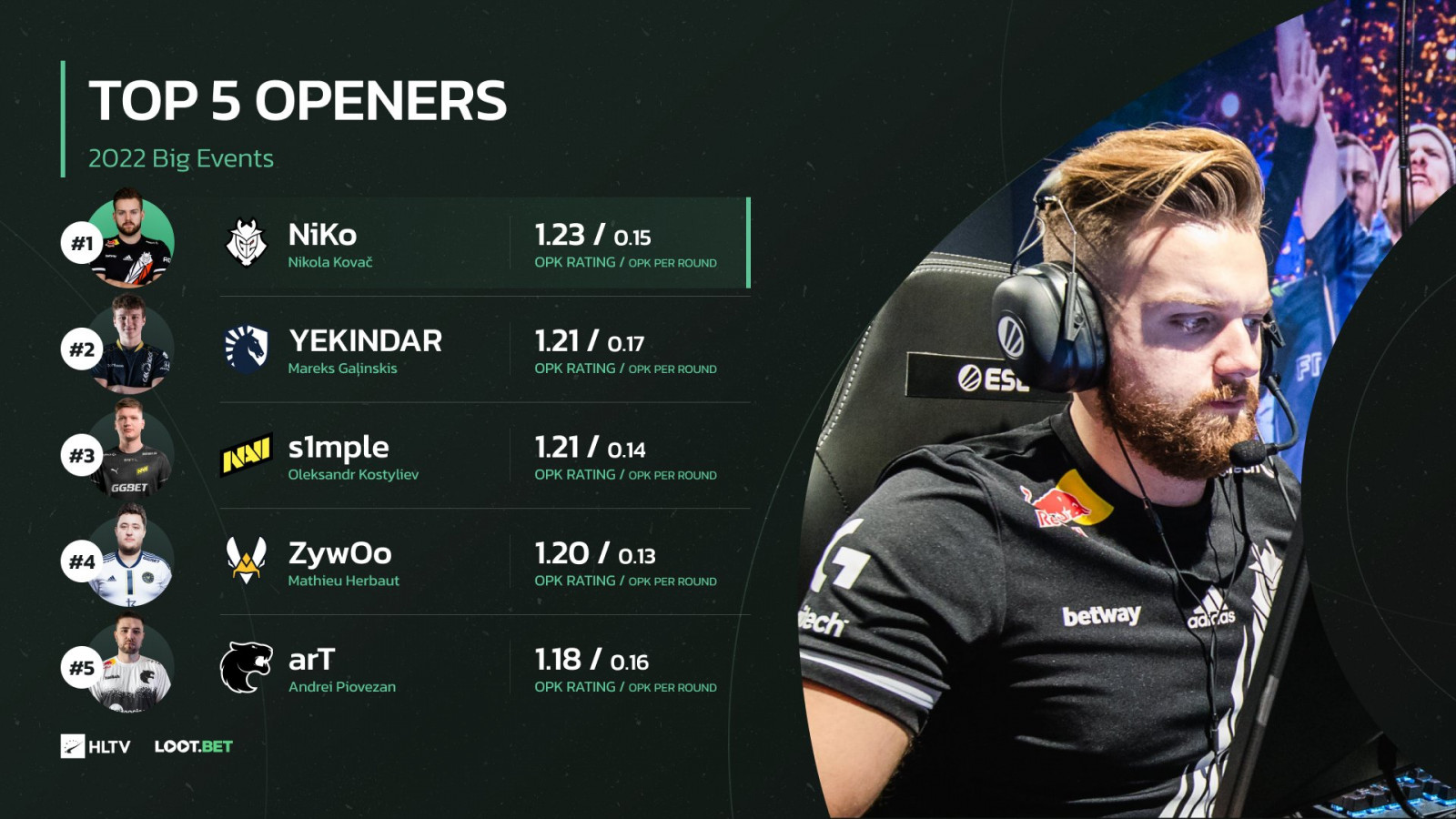 Previously, HLTV.org authors summed up some other statistical results for 2022. Among other things, they revealed the best clutcher and the leader by the percentage of multikill rounds. These are Dmitry "sh1ro" Sokolov and Oleksandr "s1mple" Kostyliev, respectively.
Origin: twitter.com