s1mple is the best player of 2022 by average number of kills per round
NAVI's AWPer Oleksandr "s1mple" Kostyliev has recorded the highest average number of kills per round in the CS:GO pro scene in 2022, according to the statistics posted on HLTV.org's Twitter page.
The ranking implies an average number of kills per round based on 30 rounds, with s1mple's figure being 24.6 frags.
Following the star Ukrainian esports athlete in the top 5 are Mathieu "ZywOo" Herbaut from Vitality (23.9 kills), former Astralis player Kristian "k0nfig" Wienecke (23.4) and the duo from Cloud9 in Dmitry "sh1ro" Sokolov (23) and Sergey "Ax1le" Rykhtorov (22.8).
It is important to note that only those esports athletes who played at least 50 maps at big events could qualify for making the presented list.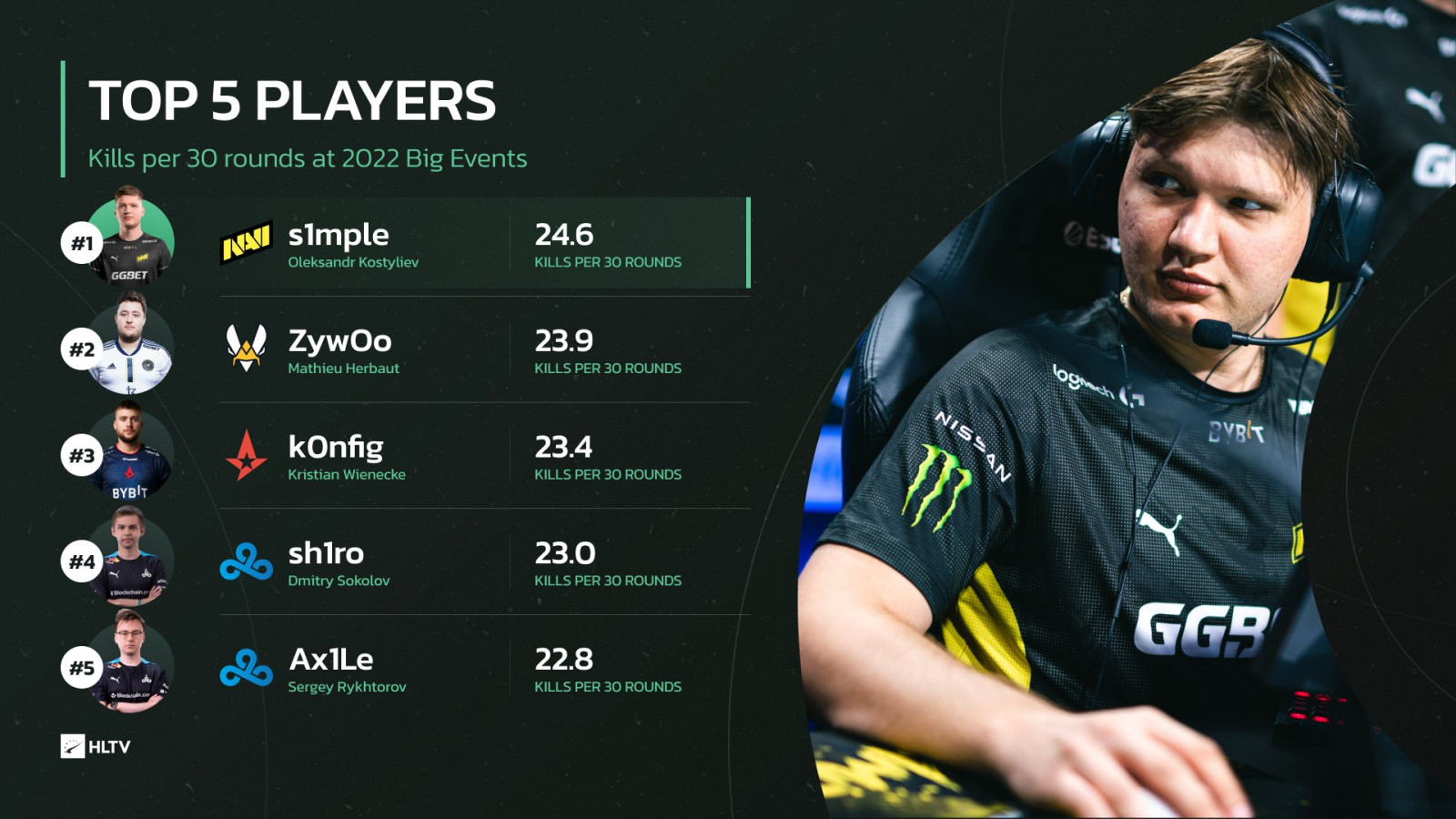 Earlier, HLTV.org revealed some other statistical results for 2022. In particular, s1mple emerged on top of the charts having the best average rating at top-tier tournaments and boasting the highest percentage of 2+ kill rounds.
Origin: twitter.com