s1mple and sh1ro are pro scene's highest-rated players of 2022 at big events
NAVI's leader Oleksandr "s1mple" Kostyliev and Cloud9 player Dmitry "sh1ro" Sokolov are the best players in the CS:GO pro scene in terms of average rating at big events in 2022, according to the statistics provided by HLTV.org on its official Twitter account.
Following the results of the year, s1mple and sh1ro averaged a 1.25 rating. That being said, the Ukrainian played 107 maps versus the Russian's 78 maps.
Following the duo on the leaderboard is Vitality's AWPer Mathieu "ZywOo" Herbaut with a 1.24 rating, while Sergey "Ax1le" Rykhtorov from Cloud9 (1.22) and G2's rifler Nikola "NiKo" Kovač (1.20) rounded out the top 5.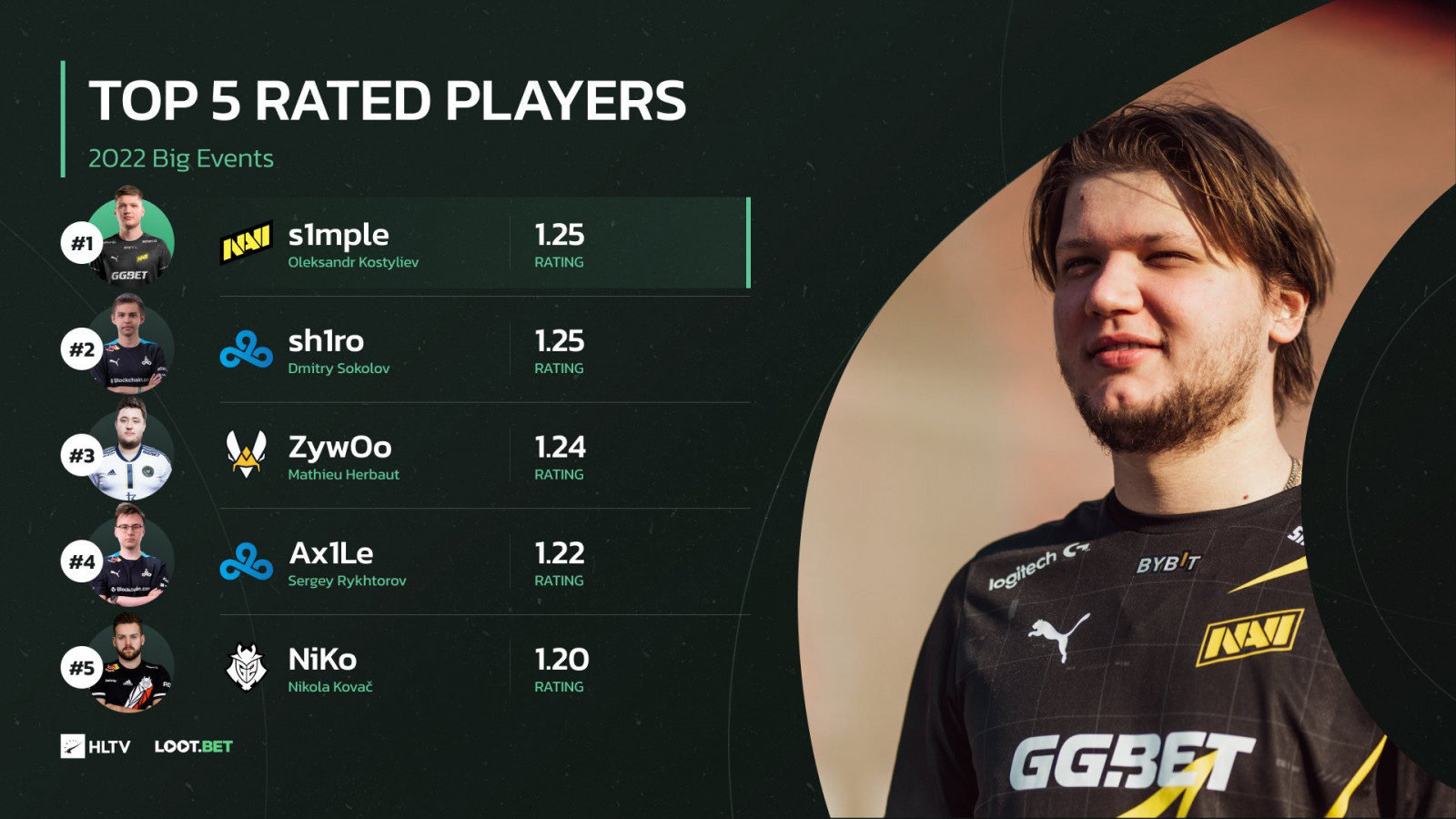 When compiling the ranking, HLTV.org authors took into account only those esports athletes who played more than 50 maps at big events in 2022.
Origin: twitter.com