s1mple is pro scene's leader by percentage of multikill rounds in 2022
In 2022, NAVI's Oleksandr "s1mple" Kostyliev has recorded the highest percentage of rounds with two or more kills among all representatives of the CS:GO pro scene's top-tier level, according to the statistics posted on HLTV.org's Twitter page.
s1mple topped the ranking of players, which included only those who played 50 or more maps at big events. Over the past twelve months, s1mple played 107 maps, ending 20.6% of all the rounds with a multikill.
Following s1mple on the list are Mathieu "ZywOo" Herbaut from Vitality (20.5% of rounds with two or more kills, 90 maps), Cloud9 players Sergey "Ax1le" Rykhtorov (20.3%, 78) and Dmitry "sh1ro" Sokolov (18.9%, 78), as well as Astralis member Benjamin "blameF" Bremer (18.9%, 60).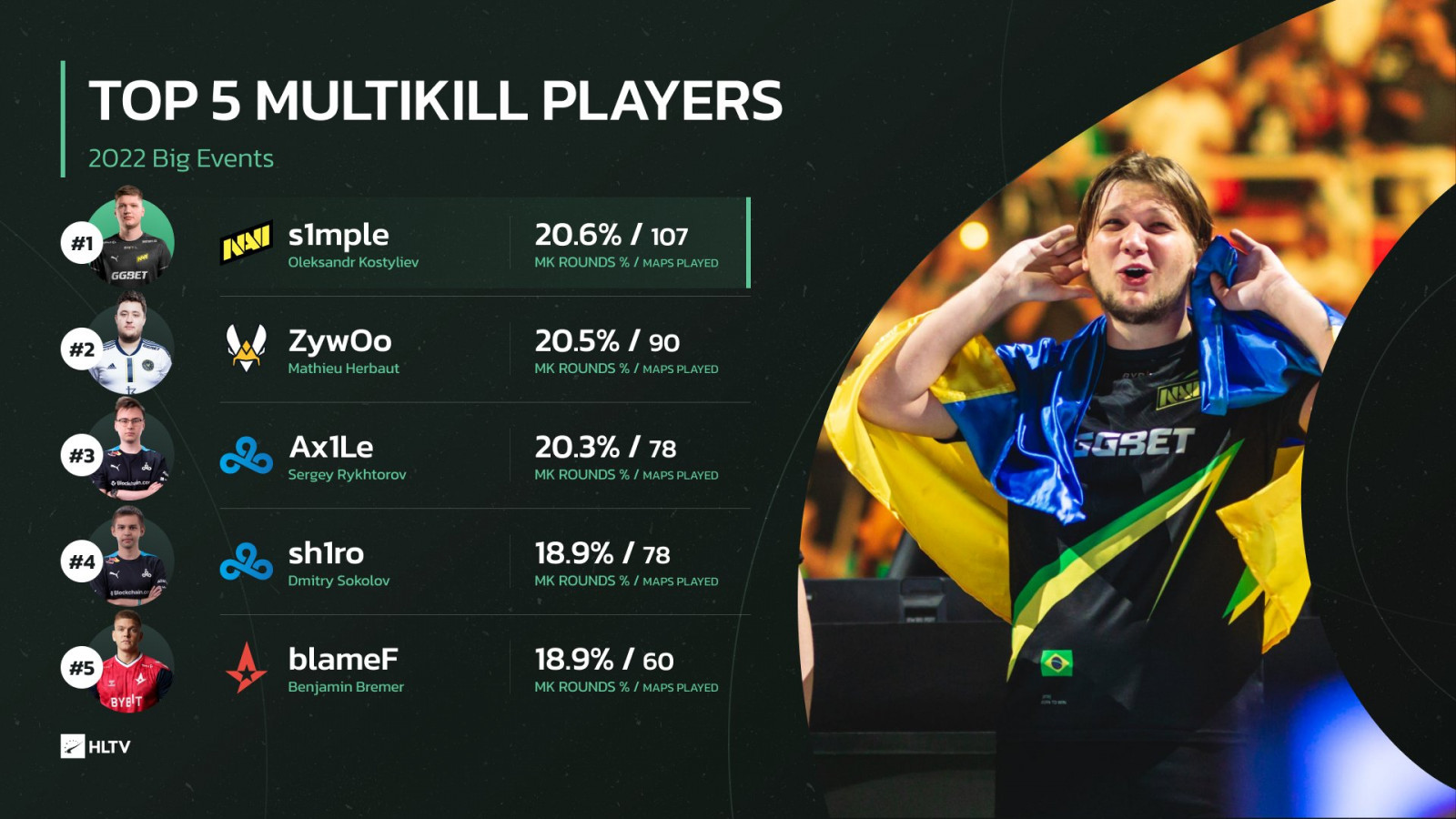 Earlier, s1mple appeared on top of another ranking of 2022's best players, in which HLTV.org authors revealed the strongest representatives of the pro scene by average rating at top-tier tournaments.
Origin: twitter.com