G2 are the best CT-side team of 2022 at big events
Following the results of 2022, G2 became the best CT-side team in the CS:GO pro scene at big events, according to the statistics posted by HLTV.org on Twitter.
According to the information published, G2 won 60.4% of all their rounds on the defense, which is marginally more than FaZe, who were victorious in 59.9% of their rounds and found themselves in second place. Besides the aforementioned squads, among the successful defenders are Cloud9 (58.6%), NAVI (58%) and Astralis (57.4%).
Among all the teams in the top 5, FaZe had the most rounds on the defensive side throughout the year. The Finn "karrigan" Andersen-led side played 122 maps at top-tier tournaments, while the statistics of their rivals is as follows: NAVI – 107 maps, G2 – 100 maps, Astralis – 60 maps, Cloud9 – 51 maps.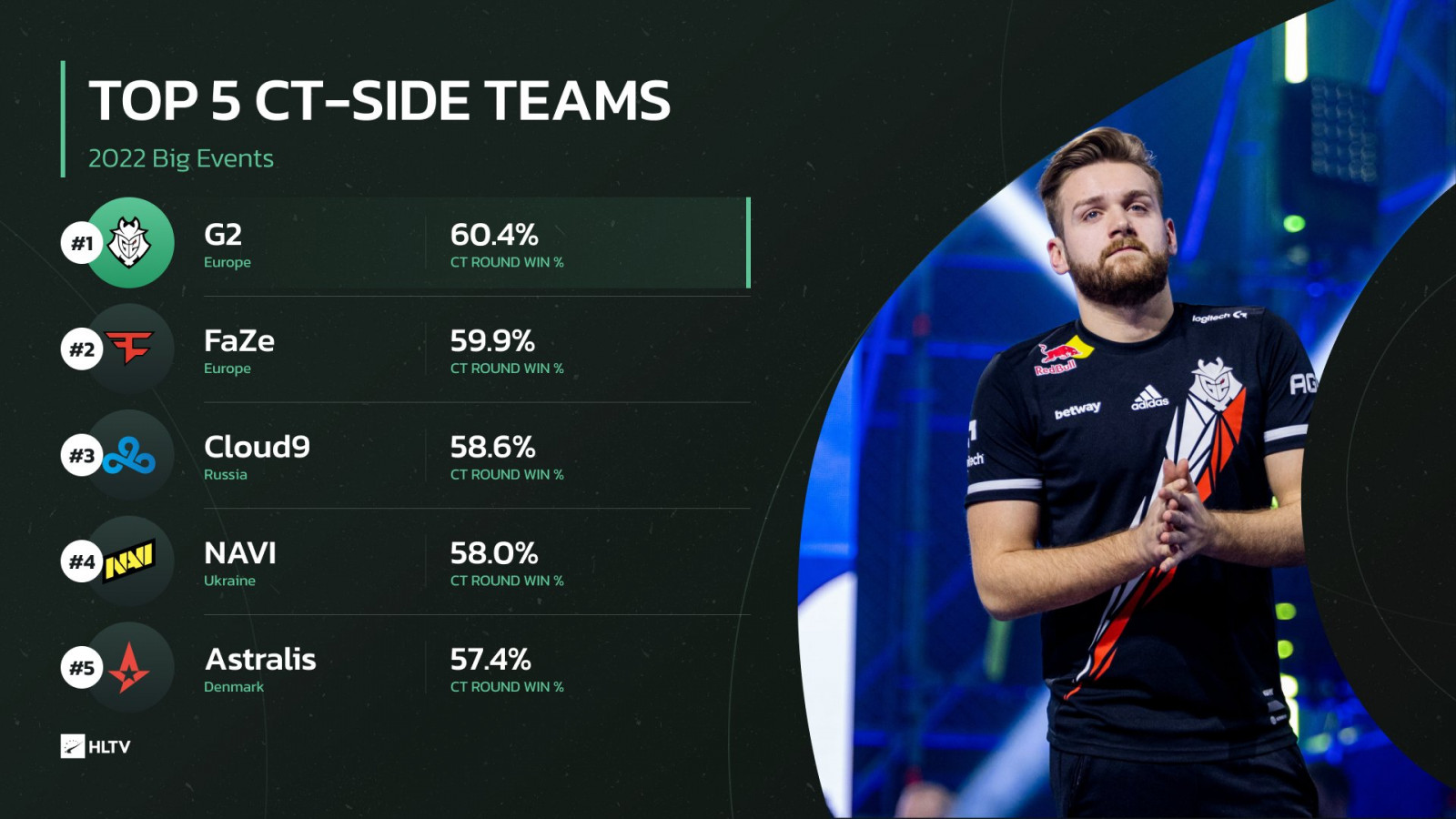 The best CT-side players of 2022 have also been revealed, with NAVI's Oleksandr "s1mple" Kostyliev topping the leaderboard having averaged a 1.34 rating across 107 maps. The same CT-side rating was recorded by Sergey "Ax1le" Rykhtorov of Cloud9, however, he played 78 maps and therefore landed behind the Ukrainian on the presented list. Rounding out the top 5 are Alvaro "SunPayus" Garcia (ENCE, 1.33, 51 maps), Nikola "NiKo" Kovač (G2, 1.31, 100 maps) and Benjamin "blameF" Bremer (Astralis, 1.31, 60 maps).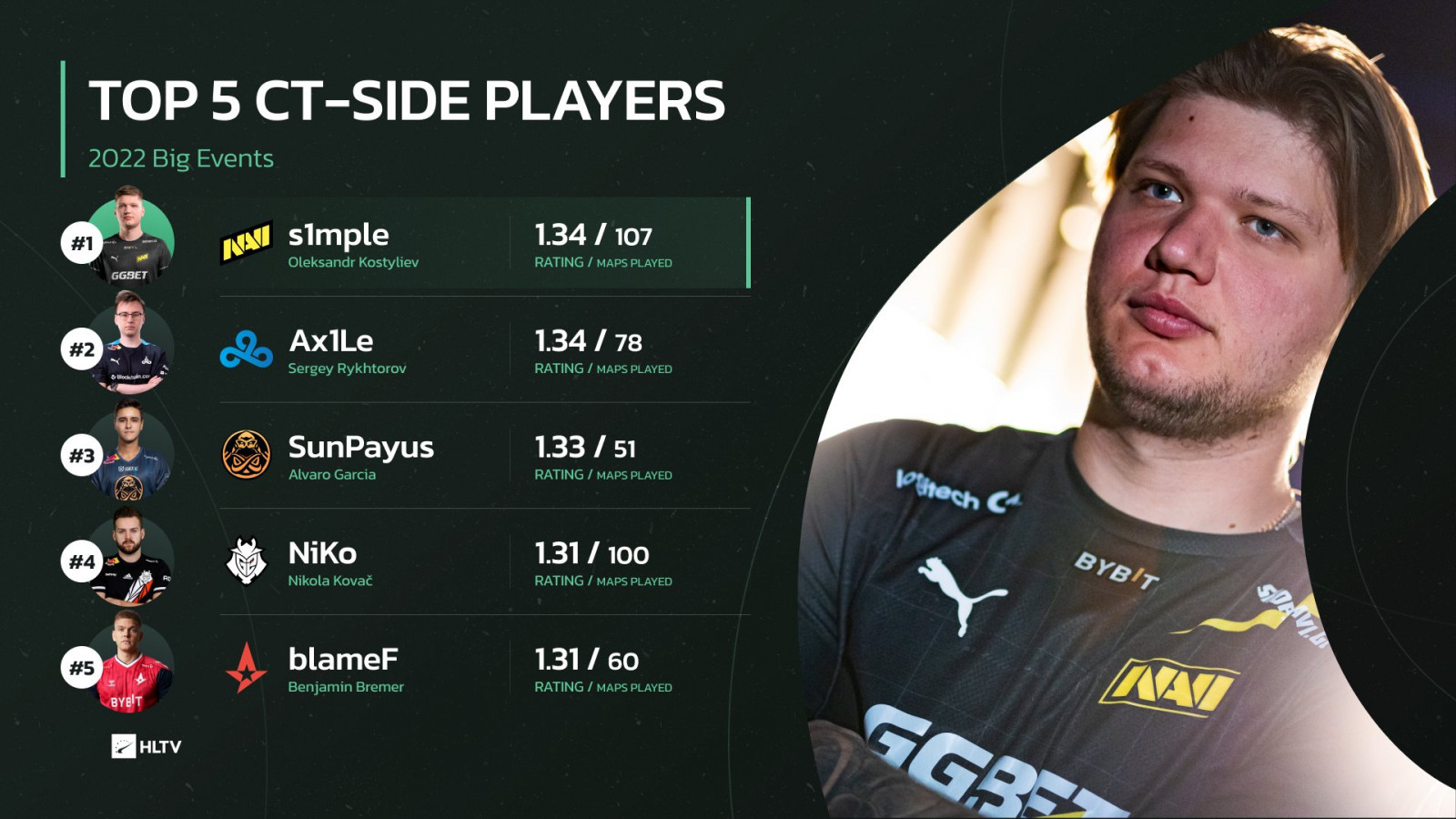 Earlier, HLTV.org authors named the highest-rated players of 2022 at big events. The list was headlined by NAVI and Cloud9's AWPers in Oleksandr "s1mple" Kostyliev and Dmitry "sh1ro" Sokolov, respectively.
Origin: twitter.com