FaZe through to IEM Sydney 2023 playoffs; MOUZ secure semi-final ticket
FaZe became the penultimate participant of the playoff stage at IEM Sydney 2023. In the lower bracket final of Group A, Finn "karrigan" Andersen's squad got the best of GamerLegion with a scoreline of 2:1 – 13:11 on Ancient, 7:13 on Inferno and 13:6 on Nuke.
At the same time, MOUZ bested BetBoom with a scoreline of 2:1 – 19:15 on Mirage, 7:13 on Ancient and 13:10 on Overpass. Due to this victory, the Kamil "siuhy" Szkaradek-led roster secured a spot in the tournament semi-final.
The group stage of IEM Sydney 2023 will end with two Group B matches: Complexity and Monte will fight for the last playoff berth, while ENCE and G2 will face off for a ticket the semi-finals.
The current Group A bracket looks as follows: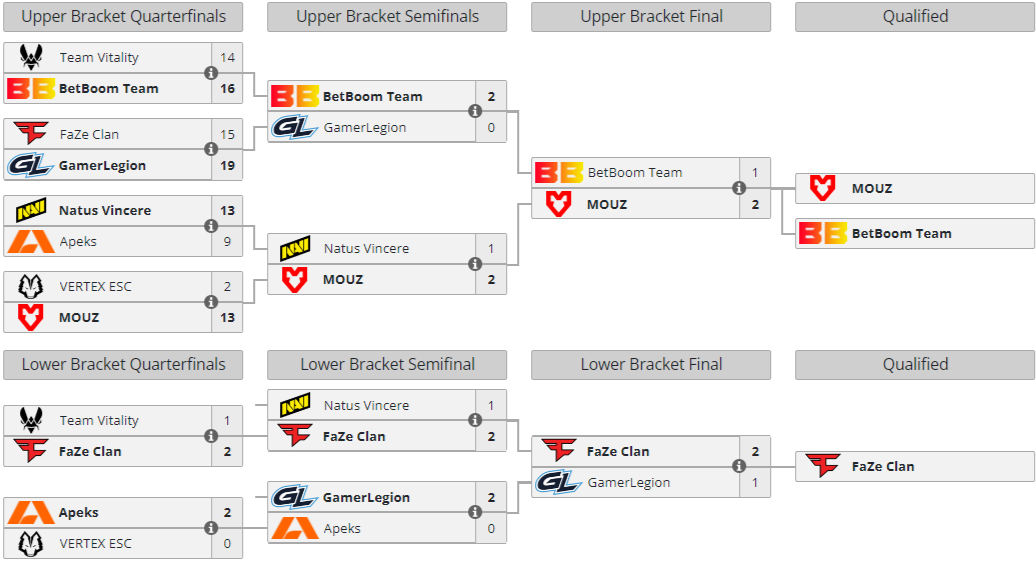 The full schedule and live broadcasts of IEM Sydney 2023 can be found on the tournament page on our website via this link.