All participants of IEM Cologne 2023 group stage unveiled
The Play-In stage at IEM Cologne 2023 has ended and all participants of the group stage have been determined. OG and NIP secured the last available spots.
In the Play-In lower bracket, the Nemanja "nexa" Isaković-led roster bested Apeks with a scoreline of 2:0 – 16:6 on Mirage and 16:10 on Inferno. In turn, the Ninjas defeated Imperial with a scoreline of 2:1 – 13:16 on Overpass, 16:6 on Ancient and 19:15 on Nuke.
Besides OG and NIP, Monte, Astralis, MOUZ, fnatic, TheMongolz and 9INE advanced to the IEM Cologne 2023 group stage from Play-In. In the fight for six spots in the playoffs, they will compete against invitees in Heroic, GamerLegion, Cloud9, ENCE, Vitality, NAVI, G2 and FaZe.
Final Play-In bracket
The team seeding of the group stage looks as follows:
Group A
Group B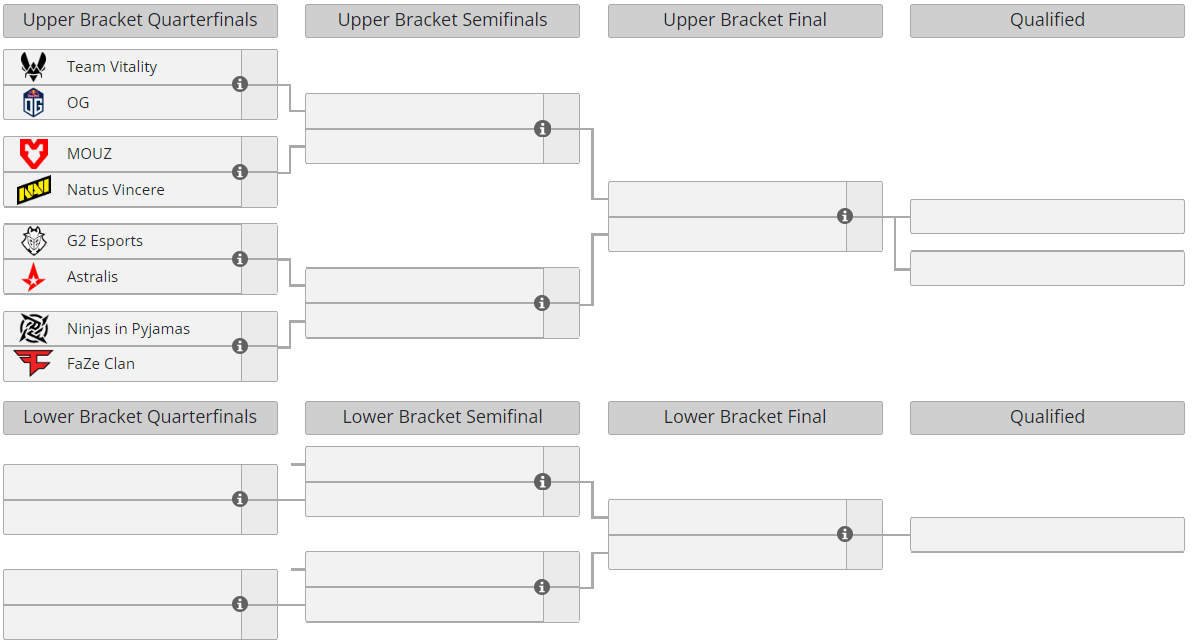 The full schedule and live broadcast of IEM Cologne 2023 can be found on the tournament page via this link.