MOUZ and fnatic advance to IEM Cologne 2023 group stage
MOUZ and fnatic advanced to the group stage of IEM Cologne 2023, as in the upper bracket quarter-finals of the Play-In stage, MOUZ bested NIP (16:12 on Nuke and 16:7 on Inferno), while the fnatic defeated 9INE (16:12 on Ancient and 16:10 on Vertigo).
Tomorrow, July 27, the second playday of IEM Cologne 2023 will take place. Apeks and Astralis, as well as Monte and FURIA will compete for the next two tickets to the group stage.
In the evening, four elimination matches of the lower bracket will take place: TheMongolz – Into the Breach, Complexity – OG, BIG – Liquid and Imperial – Grayhound.
The current Play-In bracket looks as follows: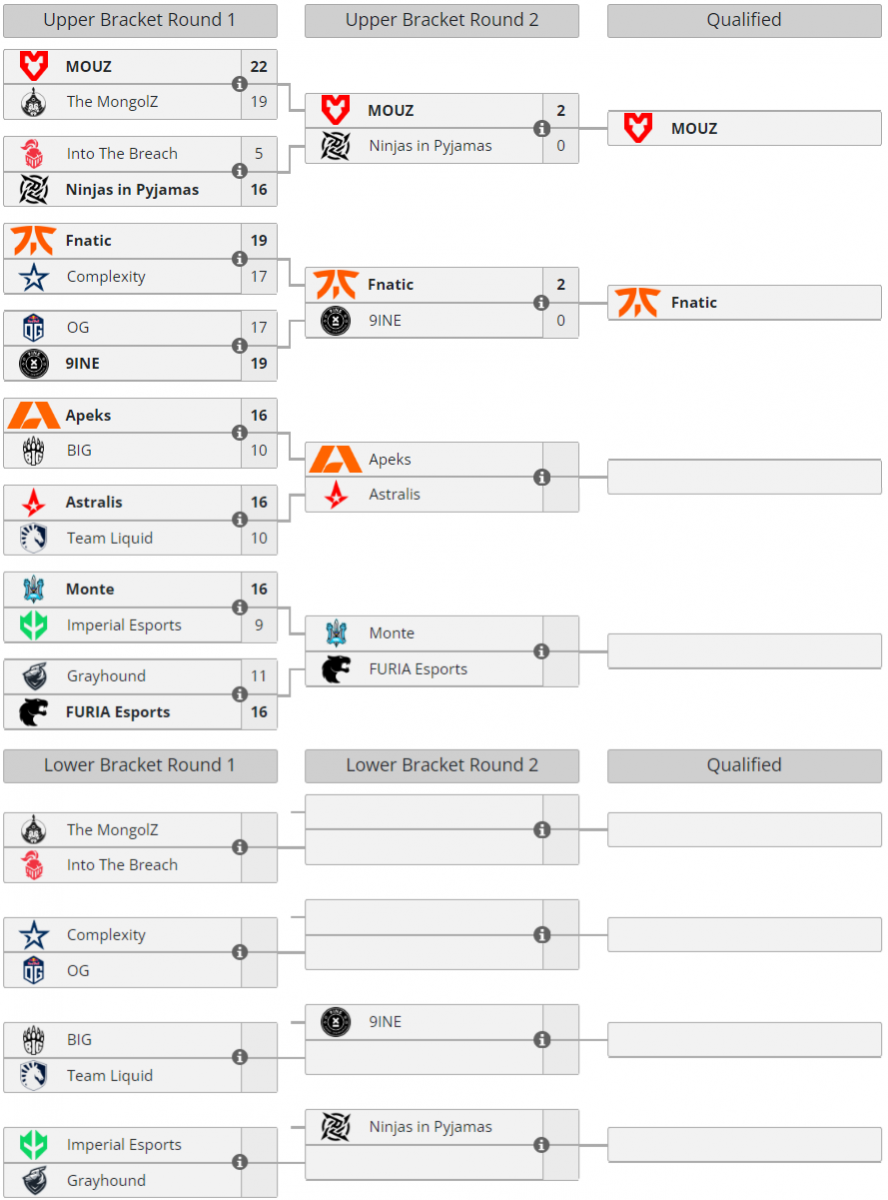 The full schedule and live broadcast of IEM Cologne 2023 can be found on the tournament page via this link.