NIP climb to No. 8 in HLTV.org ranking
HLTV.org weekly ranking update saw NIP climbing six positions to secure eighth place, which was the most significant change, given the lack of changes among the leaders.
NIP returned to the top ten after more than two months. The roster's success was facilitated by their successful performance at BLAST Premier Fall Groups 2023, which ended yesterday, July 23. At the event, the Scandinavian team turned out to be one of the strongest, having secured victory in their group.
NAVI and BIG also made notable progress, as the teams climbed 15 and 12 positions, respectively. These rosters also gained a significant part of the points in the tournament from BLAST.
Weekly update also saw FORZE and Movistar Riders dropping from the top 30 after making roster changes.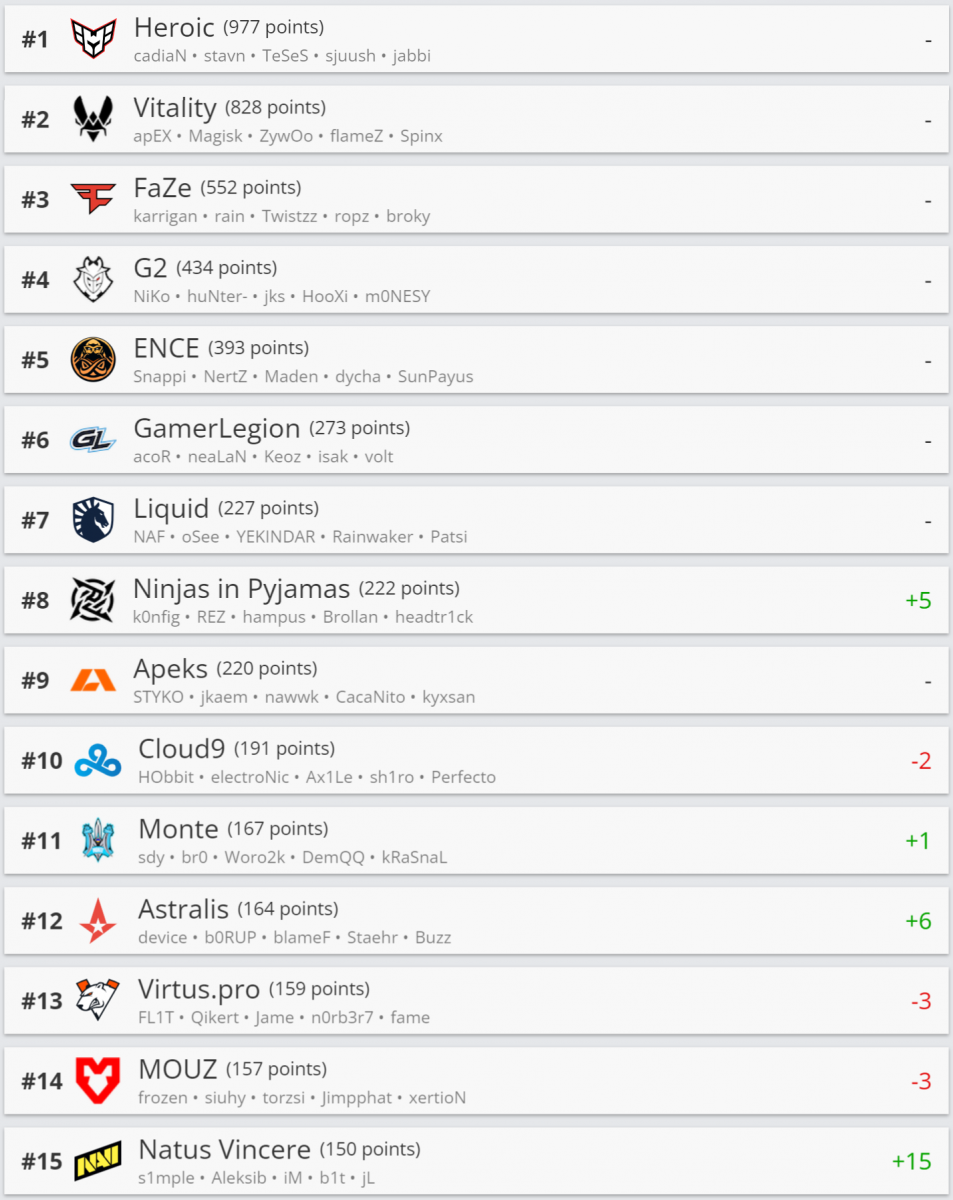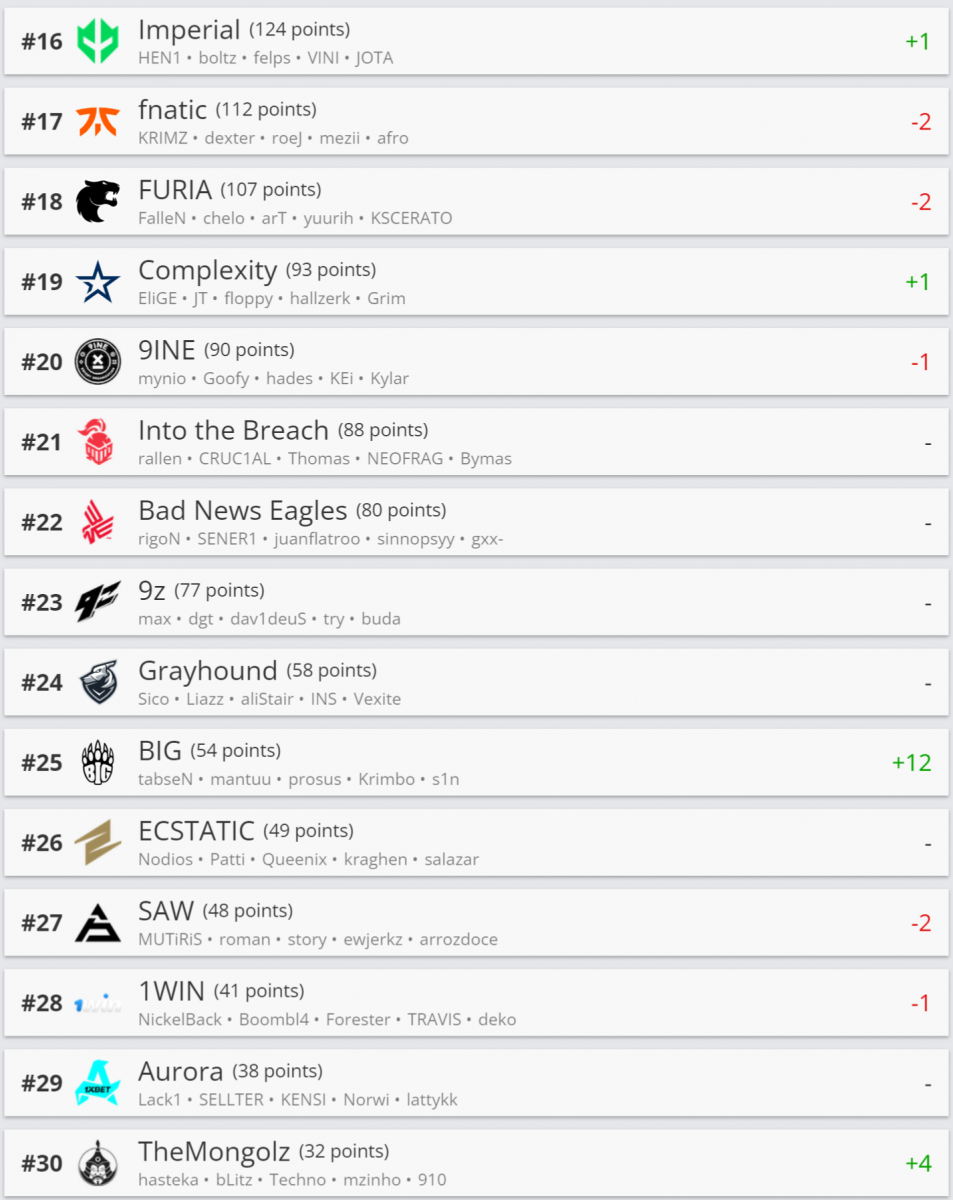 HLTV.org's ranking is updated weekly and primarily takes into account the results of the last two months. Teams' achievements over the past year are also considered, with the number of points for past successes decreasing each month.
Origin: www.hltv.org