Evil Geniuses and Grayhound eliminated from IEM Dallas 2023
Evil Geniuses and Grayhound got relegated from IEM Dallas 2023. They suffered two losses in the group stage and joined the previously eliminated fnatic and Nouns among the main outsiders of the event.
Evil Geniuses got eliminated after losing to Complexity with a scoreline of 0:2 – 2:16 on Anubis and 17:19 on Overpass. In turn, Grayhound got relegated from the event after their match against Liquid, which ended with a scoreline of 0:2 – 19:22 on Inferno and 23:25 on Mirage.
The playday at IEM Dallas 2023 will continue with four matches, divided into two time slots. FaZe – ENCE and FURIA – MOUZ matches will kick off at 21:30 CET, while OG – 9z and Cloud9 – Astralis will start at 01:00 CET.
Group B current bracket is: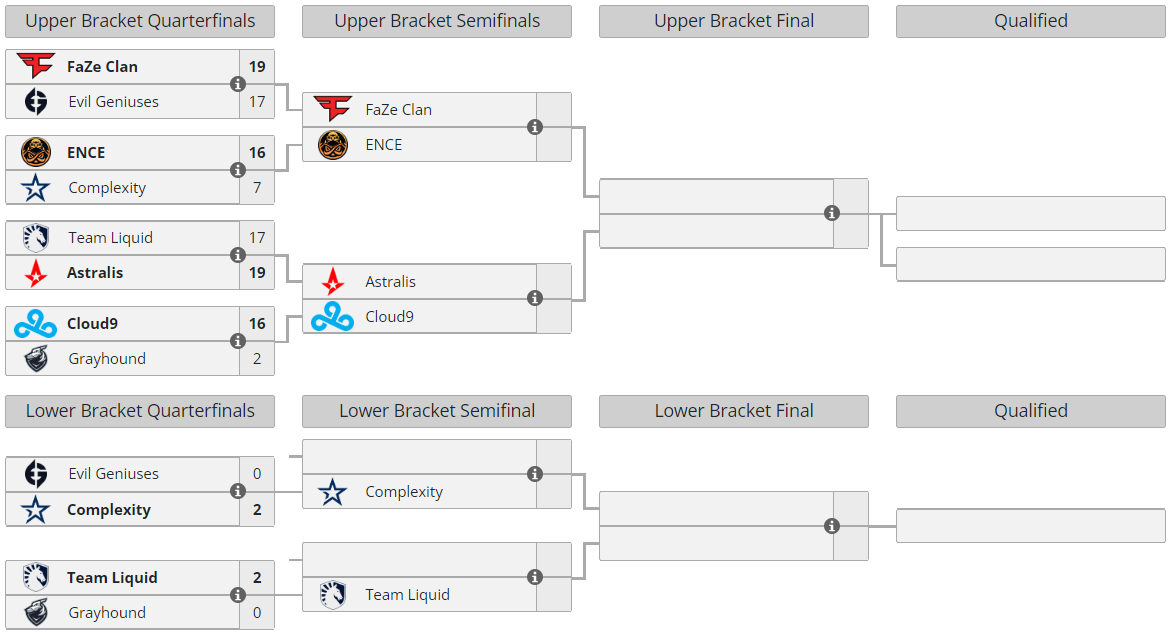 The full schedule and live broadcast of IEM Dallas 2023 can be found on the tournament page via this link.