NAVI through to ESL Pro League Season 17 playoffs; ATK and Rare Atom out
NAVI defeated Team Spirit in a match for one of four tickets to the ESL Pro League Season 17 playoffs from Group D. The confrontation ended with a scoreline of 2:0 – 16:14 on Anubis and 16:7 on Nuke.
The playday also saw two knockout matches, with ATK and Rare Atom being eliminated from the tournament. The Gareth "MisteM" Ries-led squad lost to Astralis (8:16 on Overpass, 16:8 on Mirage and 15:19 on Inferno), while the Chinese roster fell to Liquid (7:16 on Nuke and 5:16 on Mirage).
The final matches of Group D, as well as the ESL Pro League Season 17 group stage as a whole, will play out on March 19. At 14:30 MSK, Astralis and Team Spirit will fight for survival, after which the winner of the match will face Liquid for a playoff spot at 21:30 MSK. ENCE and FORZE, which had previously advanced to the next stage of the tournament, will also battle it out for the higher seed at 18:30 MSK.
The current Group D bracket looks as follows: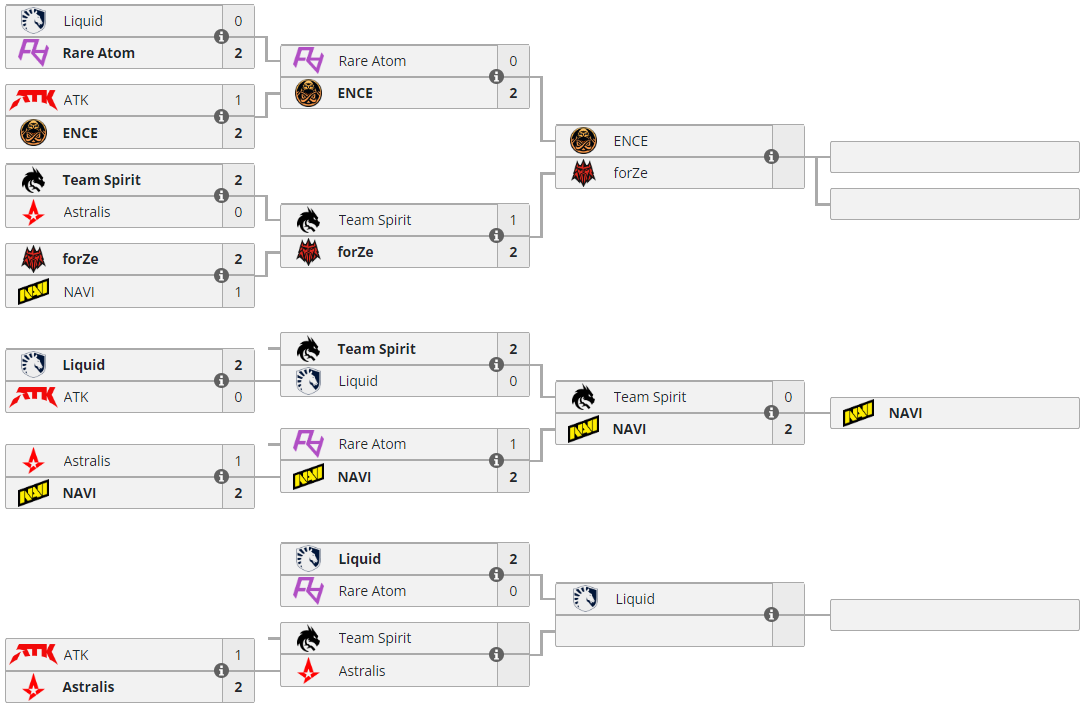 The full schedule, up-to-date results and live broadcast of ESL Pro League Season 17 can be found on the tournament page on our website via this link.