G2 top HLTV.org's ranking
Following the latest weekly update to HLTV.org's world team ranking, G2 have found themselves holding the top spot. The European squad overtook Heroic, who are now seven behind.
G2's emergence as leaders comes as a result of Rasmus "HooXi" Nielsen's men's impressive start to the year. The team won all their matches at BLAST Premier Spring Grousp 2023, followed by a flying start at IEM Katowice 2023.
In addition to the G2 and Heroic swap, worth noting is the rise of OG to the top 10, with minor improvements also seen among the likes of BIG, NIP, Complexity, and Sprout
Over the past week, the most notable progress in the ranking was made by IHC, whose victories over paiN, FURIA, and Cloud9 at IEM Katowice 2023 have propelled them 15 spots up to the 21st position. MIBR also had a strong climb, moving from 33rd to 25th place.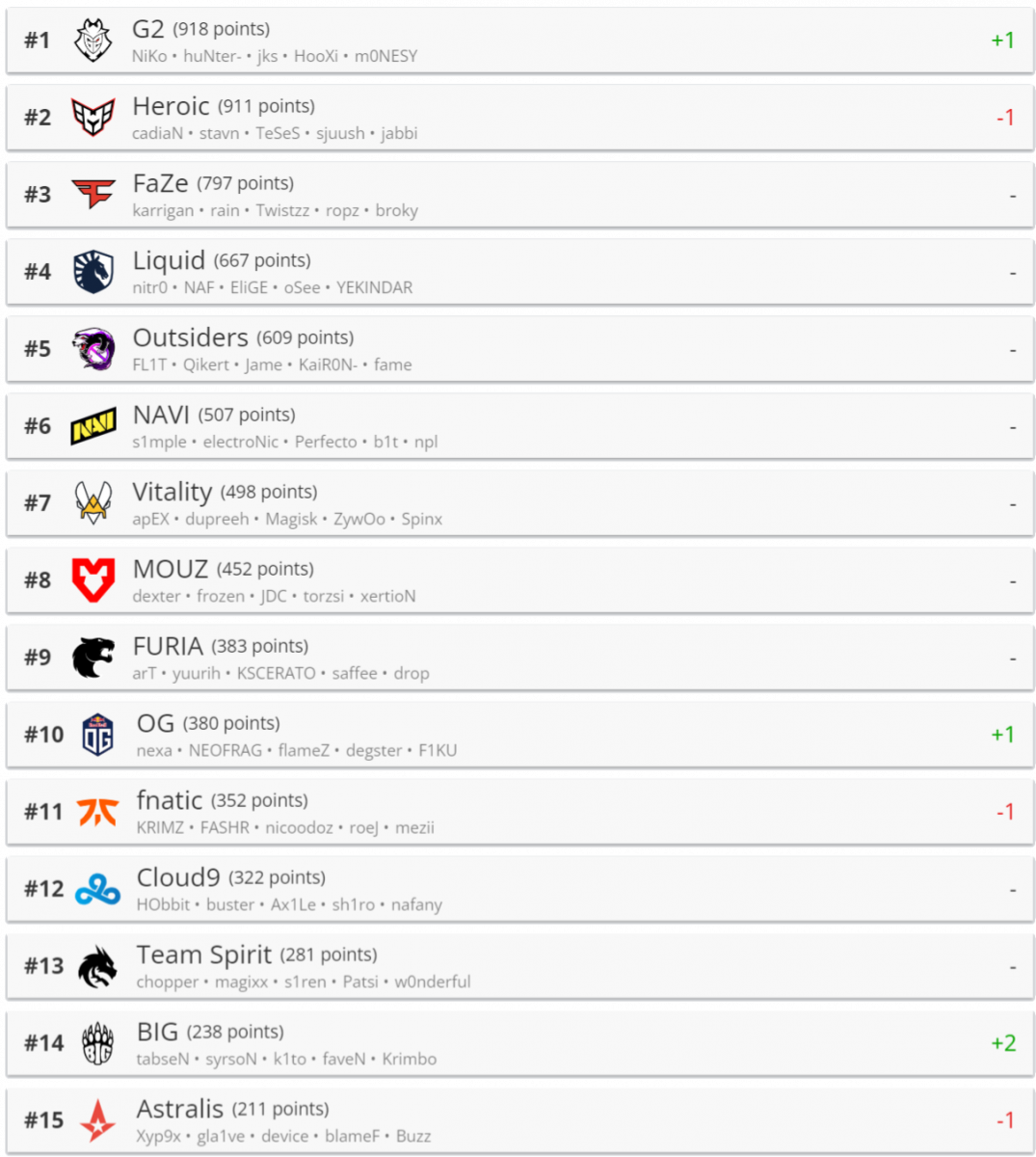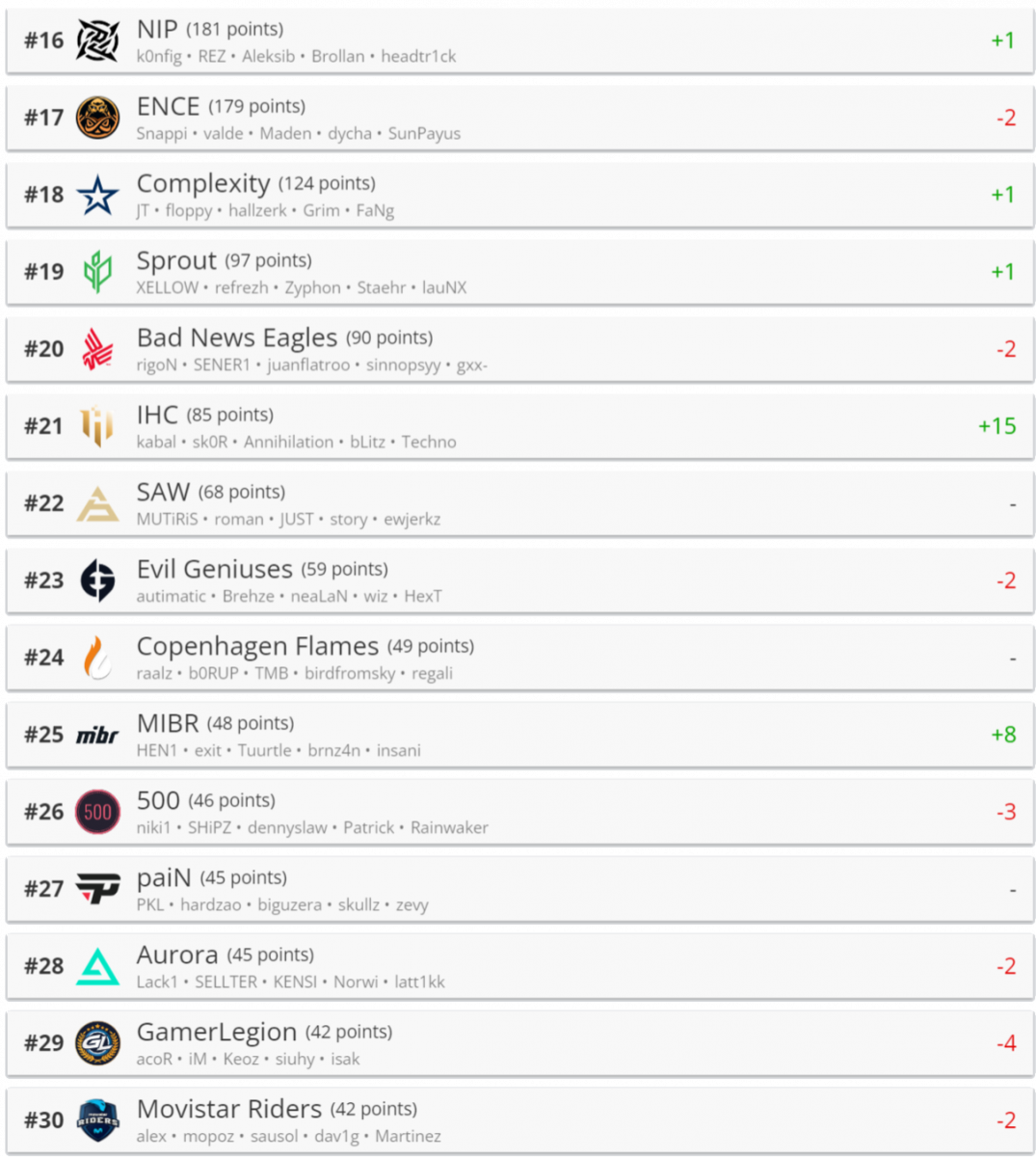 HLTV.org's ranking is updated weekly and primarily takes into account the results of the last two months. Teams' achievements over the past year are also considered, with the number of points for past successes decreasing each month.
Origin: www.hltv.org