Heroic and fnatic advance to Group B upper bracket semifinals at IEM Katowice 2023
Heroic and fnatic have gotten off to a winning start in the group stage of IEM Katowice 2023. In Group B, the Danish squad defeated Complexity (16:11 on Inferno, 13:16 on Vertigo and 16:8 on Overpass), while the William "mezii" Merriman-led side got the better of Outsiders (16:12 on Vertigo, 8:16 on Mirage and 19:16 on Overpass).
Heroic and fnatic's opponents in Group B's upper bracket semifinals will be OG and Vitality, respectively. In turn, Complexity now await an elimination match against MOUZ, while Outsiders will face NIP in what will also be a battle for survival.
Today, February 5, IEM Katowice 2023 will continue with four Group A confrontations: BIG – Team Spirit, G2 – FaZe, Cloud9 – IHC and NAVI – Liquid.
The current Group B bracket looks as follows: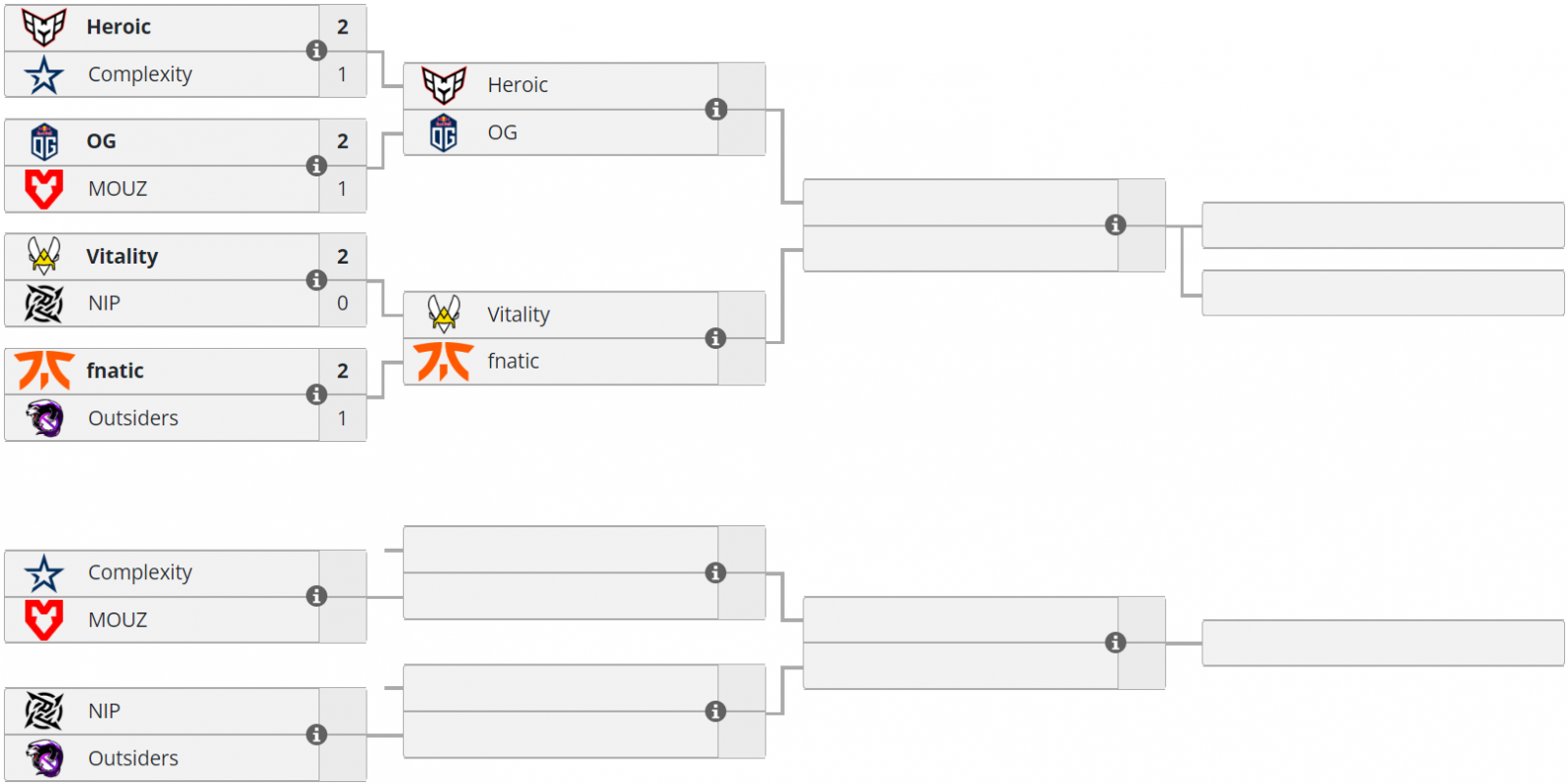 The full schedule, up-to-date results and live broadcast of IEM Katowice 2023 can be found on the tournament page on our website via this link.