Heroic use utility more effectively than all top teams in 2022
Heroic have headlined a list of teams that recorded the highest utility ADR at big events in 2022. The statistics was published on HLTV.org's Twitter page.
Over the past year, Heroic players dealt an average of 29.6 damage per round, which ranked the Danes ahead of Vitality, NIP, G2 and BIG.
The list of the top 5 teams who in 2022 used utility more effectively than others included only those squads featured in the top 20 of the world ranking with more than twenty maps played at top-tier events.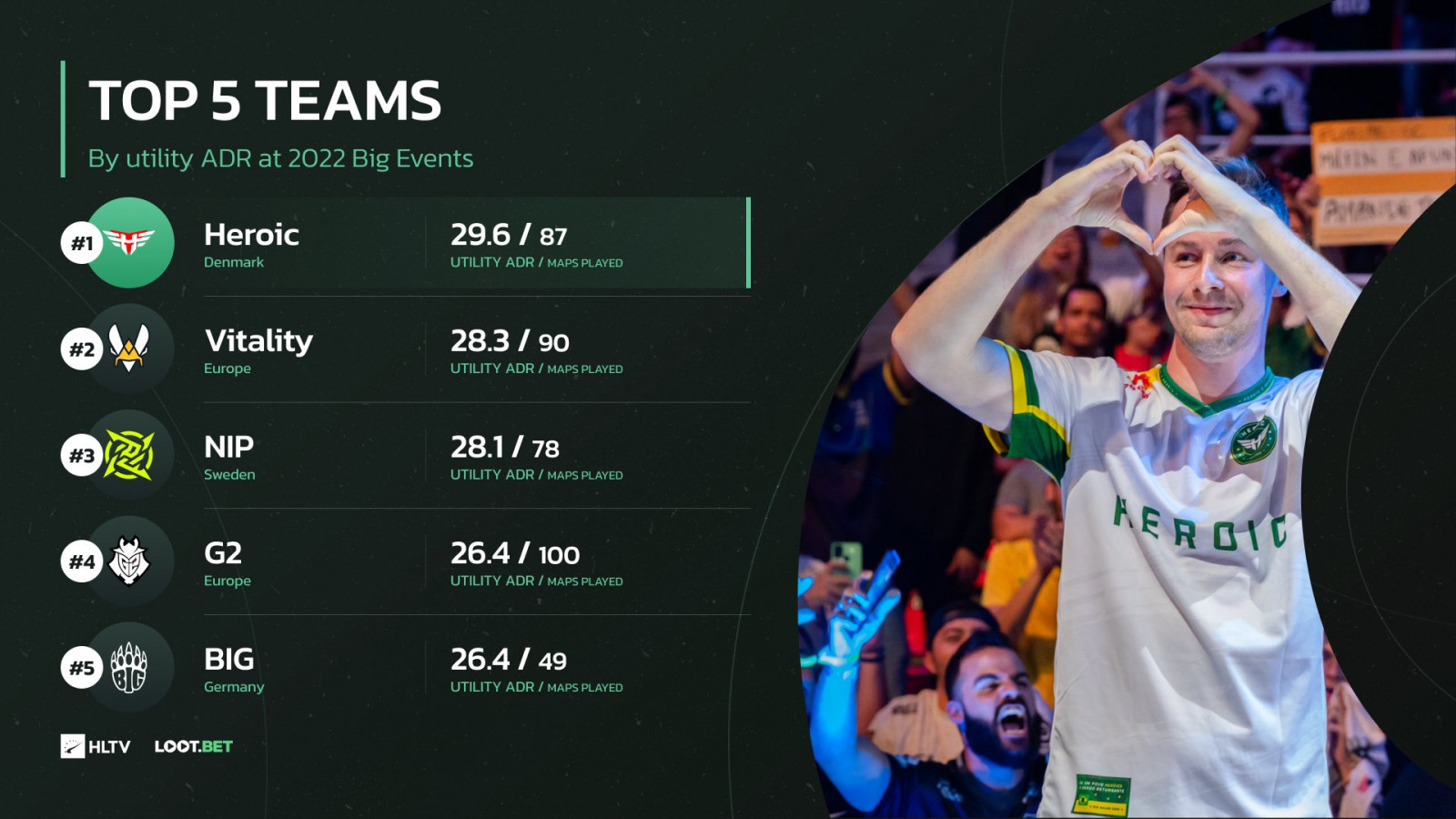 Earlier, HLTV.org revealed the player who dealt the highest utility ADR at 2022's big events. That leaderboard was topped by Johannes "tabseN" Wodarz.
Origin: twitter.com