magixx is pro scene's leader by individual performance progress in 2022 on LAN
Team Spirit's Boris "magixx" Virobiev has topped the ranking of esports athletes who had the greatest progress in individual performance at LAN events in 2022 compared to the previous year, according to the statistics provided on HLTV.org's Twitter page.
magixx ended 2021 with a 0.86 rating on LAN versus 1.04 this year, which accounts for an increase of 20.9%. Similar progress was recorded by Michael "Grim" Wince, who improved his individual performance by 18.5% after moving from Liquid to Complexity.
Besides the two aforementioned esports athletes, improvements compared to the previous year also concerned Martin "stavn" Lund from Heroic (8.3%), David "frozen" Čerňanský from MOUZ (7.7%), Liquid's leader Jonathan "EliGE" Jablonowski (6.9%) and Cloud9's AWPer Dmitry "sh1ro" Sokolov (6%).
The ranking featured only those representing the pro scene's highest tier. When compiling the list, the authors took into account matches against teams from the top 20 of the world ranking on LAN.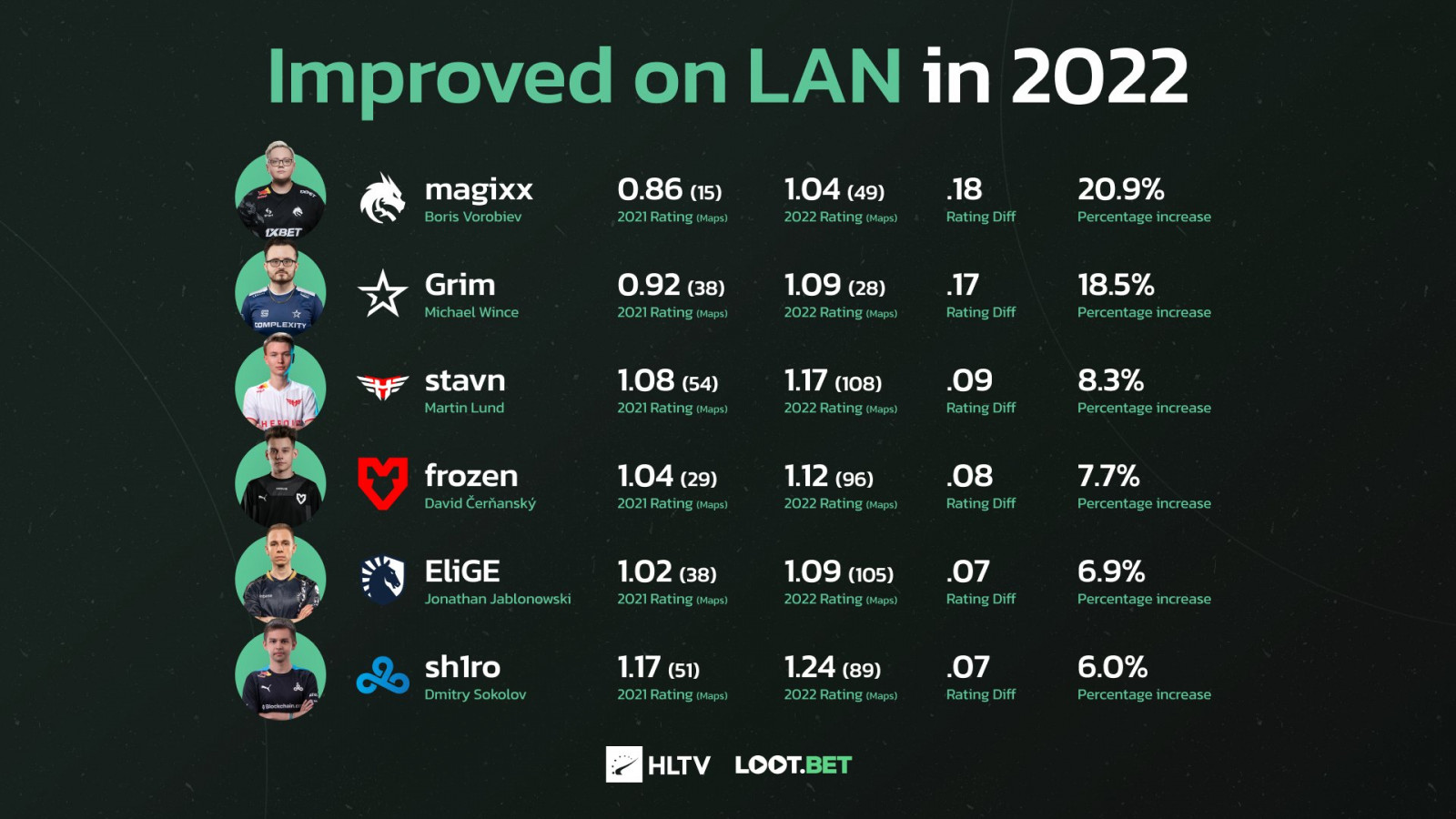 Earlier, HLTV.org summed up other statistical results for 2022, revealing, in particular, the most unexpected comebacks and the most notable upsets of the last twelve months.
Origin: twitter.com