Cloud9 pull off the most unexpected comeback of 2022
Cloud9 have topped the ranking of the most unexpected comebacks of 2022 in the CS:GO pro scene, according to the list posted on HLTV.org's official Twitter account.
Cloud9's comeback happened in the game against Imperial at IEM Rio Major 2022, when the Russians were down 6:15 on Vertigo and managed to win the map with a 22:19 scoreline. At the beginning of the comeback, HLTV.org's estimation system, which shows the chances of teams winning in real time, estimated the probability of success for Vladislav "nafany" Gorshkov's squad at 1.1%.
Besides Cloud9, the list of the most unexpected comebacks of 2022, which can be found in the infographic below, includes the comebacks of NAVI, Sprout, FaZe, Vitality and BIG. The chances of all these teams winning their matches were estimated to range from 1.2% to 2.3%.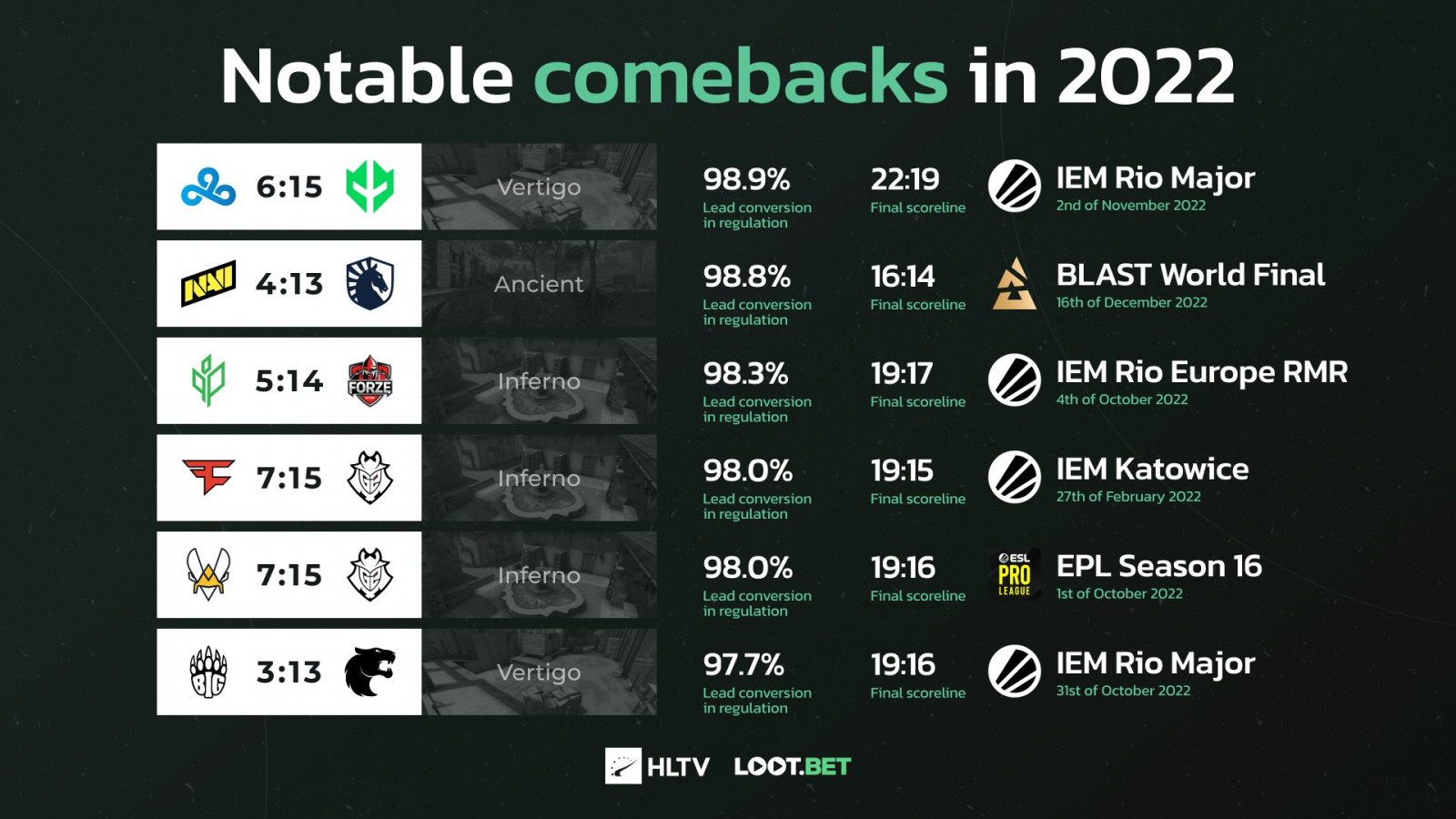 Earlier, one of HLTV.org's authors revealed the most unexpected comebacks in the history of tier-1 matches. The ranking was headlined by Virtus.pro, who in 2021, in a confrontation against ENCE, managed to bounce back from being down 3:15.
Origin: twitter.com