FaZe, G2 and Cloud9 start Europe RMR with victories
The first round of matches at IEM Road to Rio 2022 Europe RMR A has come to an end, seeing the main favorites in terms of the world ranking – FaZe, G2 and Cloud9 – being victorious. In the opening matches, the teams bested GamerLegion, ECSATIC and B8, respectively.
Round 1 also saw Team Spirit, Sprout, Bad News Eagles, fnatic and NIP coming out on top of 1WIN, forZe, Eternal Fire, Aurora and Astralis, respectively.
Europe RMR A will continue tomorrow, October 5, with matches of the second round. The main outsiders will be determined in the encounters between the participants from the 0-1 pool, while the leaders of the tournament will be known following the matches of those going 1-0.
Current results: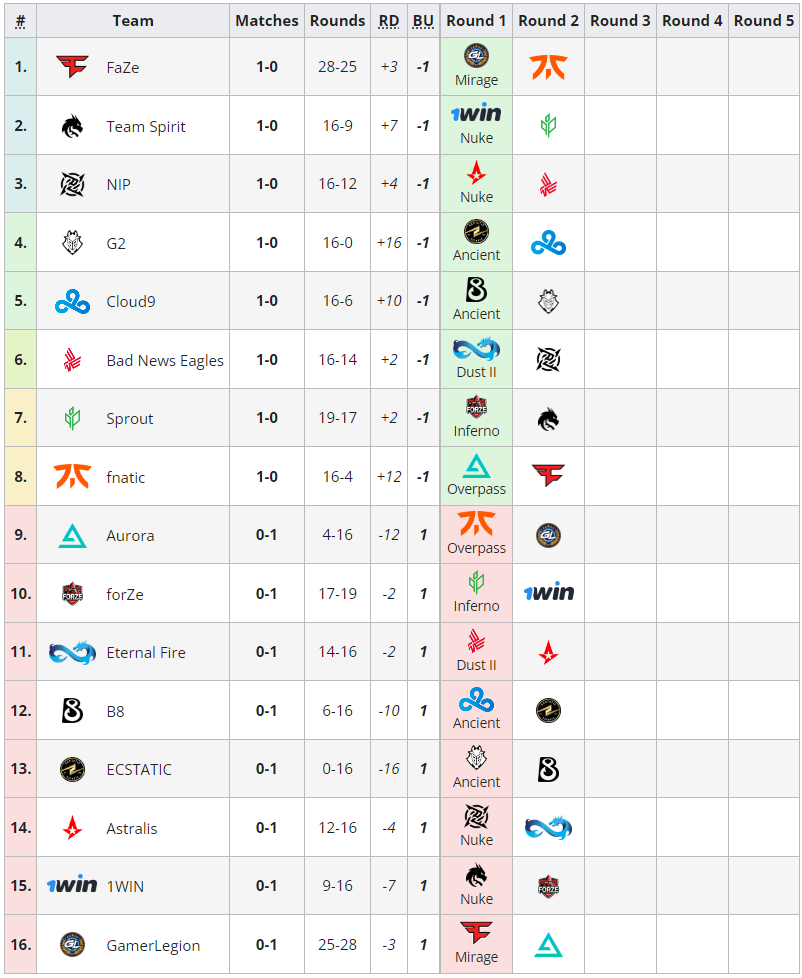 The full schedule, up-to-date results and live stream of IEM Road to Rio 2022 Europe RMR A matches are available on the event's page on our website via this link.