Ax1Le is the heaviest damage dealer in the first half of 2022
Aleksey "Ax1Le" Rykhtorov from Cloud9 has headed the rating of players who in the first half of 2022 dealt the most damage on average per round. The statistics were posted on HLTV.org's Twitter account.
Ax1Le ended the half year averaging 86.8 damage per round. Besides the Russian, the top 5 features the following players: Martin "stavn" Lund (Heroic, 86.4), Nikola "NiKo" Kovač (G2, 86.1), Benjamin "blameF" Bremer (Astralis, 86.0) and Alexandr "s1mple" Kostyliev (NAVI, 85.0).
When compiling the rating, only matches at LAN tournaments against opponents from the top 20 of the world ranking were taken into account. The list included only those who played more than 30 maps at this level.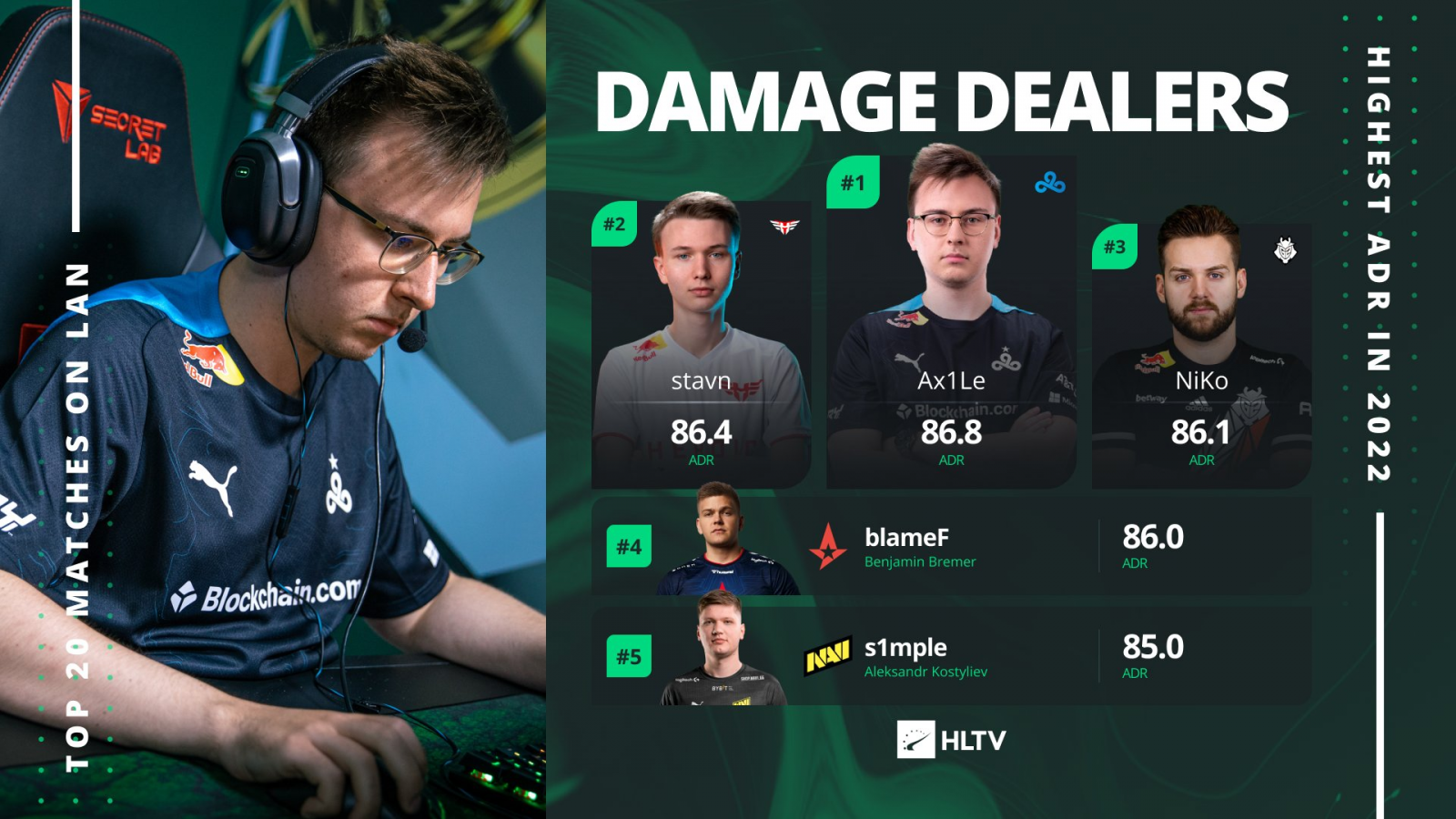 Earlier, Ax1Le also ended up in other ratings that, following the first half of 2022, were compiled by HLTV.org. In particular, the member of the Cloud9 roster came in third among the best players of the half year and the strongest entry fraggers.
Origin: www.1pv.fr