NiKo is the best top-tier entry fragger in 2022
HLTV.org has named on its official Twitter account the best entry fraggers at the top level in the first half of 2022. The first spot in the rating was occupied by Nikola "NiKo" Kovač who represents G2.
The Bosnian star sported an opening kill rating of 1.25, being narrowly ahead of NIP's Ludvig "Brollan" Brolin and Cloud9's Aleksey "Ax1Le" Rykhtorov who got into the top 3 averaging a 1.21 rating.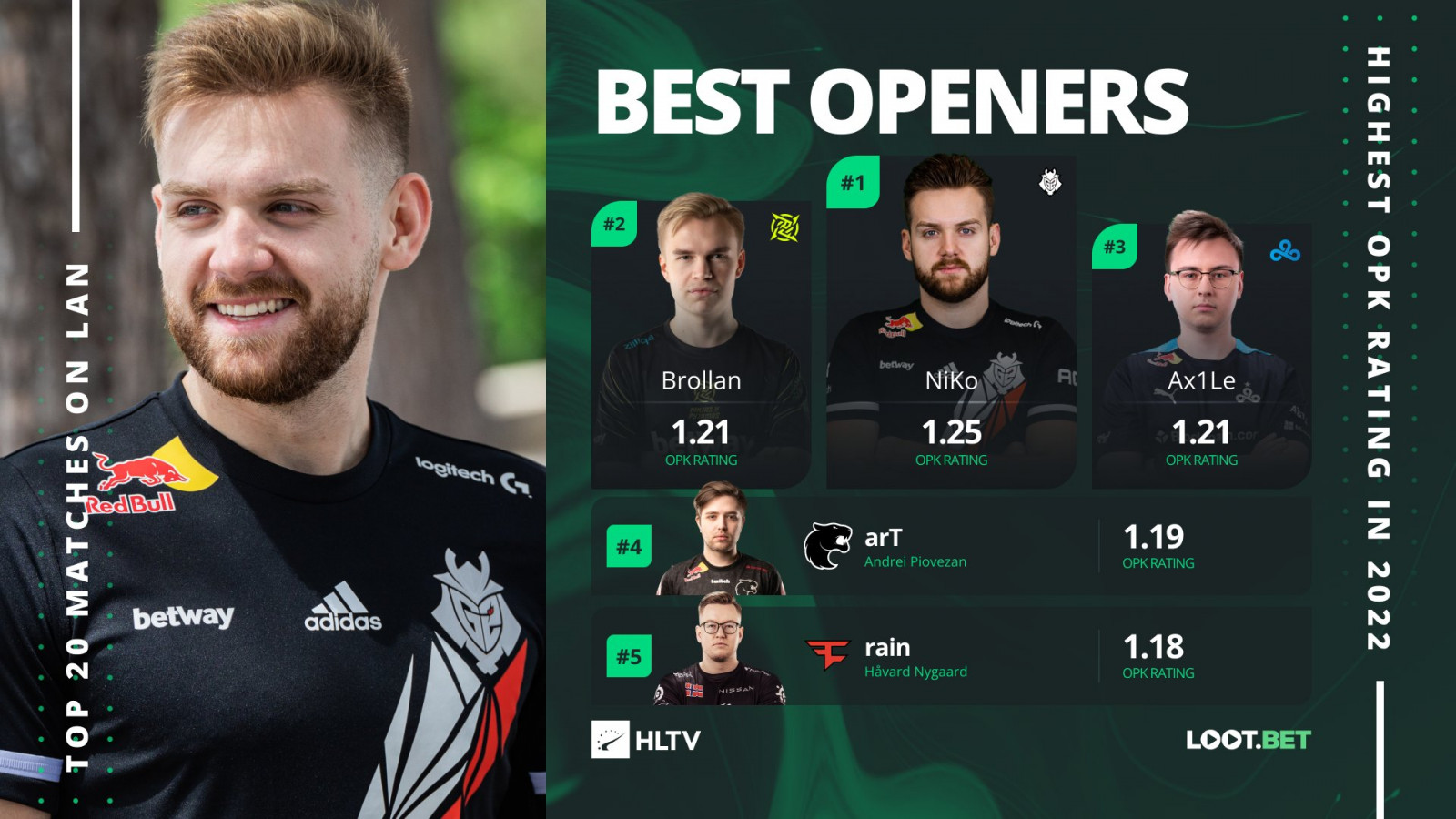 When compiling the rating, only matches at LAN tournaments against teams from the top 20 of the world rankings were taken into account. The list included only those who played more than 30 maps at this level.
Earlier, HLTV.org summarized a number of other statistical results of the first half of the year. In particular, Team Spirit player Robert "Patsi" Isyanov was named the best pistol round player.
Origin: twitter.com