Patsi is the best pistol round player in the first half of 2022
Team Spirit member Robert "Patsi" Isyanov has topped the rating of the strongest players in pistol rounds in the first half of 2022. The statistics were posted on HLTV.org's Twitter account.
During the first six months of this year, the Russian's average rating in pistol rounds amounted to 1.47. The top 5 also included Martin "stavn" Lund (Heroic, 1.41), Valeriy "b1t" Vakhovskiy (NAVI, 1.37), Dmitry "sh1ro" Sokolov (Cloud9, 1.36) and Patsi's teammate from Team Spirit Boris "magixx" Vorobiev (1.35).
The above list featured only tier-1 players, as when compiling it, only matches against teams from the top 20 of the world rankings played in a LAN environment were taken into account.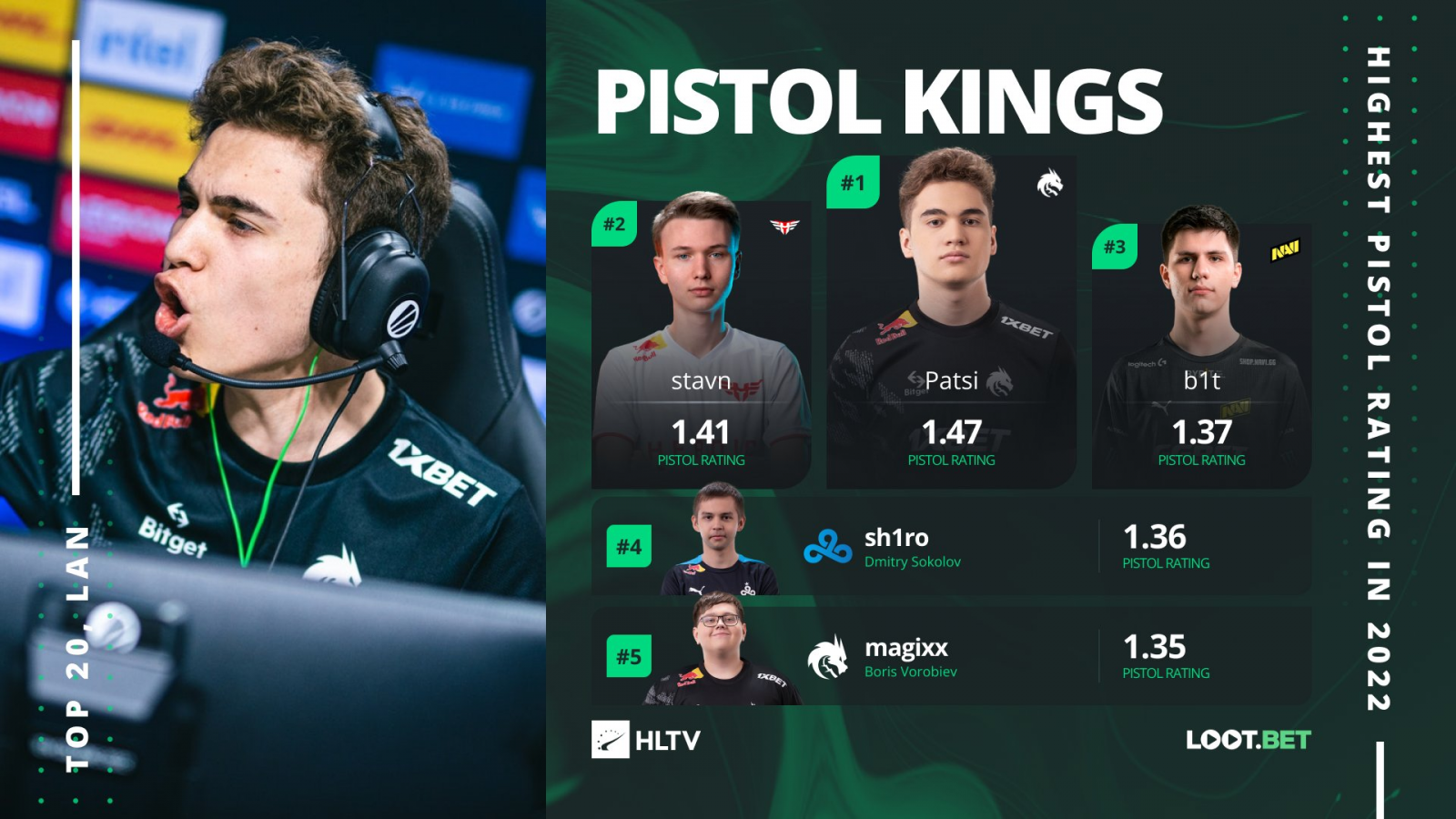 The publication of the "pistol kings" continued the series of statistical results of the half-year summarized by HLTV.org. Among other things, previously journalists drew attention to BIG's Florian "syrsoN" Rische's successful game with the AWP.
Origin: twitter.com