Team Spirit, Movistar Riders, Outsiders и Heroic advance to IEM Cologne 2022 group stage
Team Spirit, Movistar Riders, Outsiders и Heroic have become the first winners of the Play-In stage at IEM Cologne 2022 securing the spots in the group stage of the tournament. After successful opening matches, the mentioned quartet defeated 00NATION, Vitality, BIG и MOUZ, respectively.
The losing rosters have retained their chances of getting into the group stage and on July 6 will play the final meetings of the Play-In stage. Their opponents in the clashes for the spot in the next stage of the prestigious LAN event will be known following the results of the first matches in the Play-In lower bracket.
The opening matchday of IEM Katowice 2022 also saw two teams being eliminated from the event. Having suffered two defeats in a row, paiN and Complexity finished their tournament runs.
Current IEM Cologne 2022 Play-In bracket: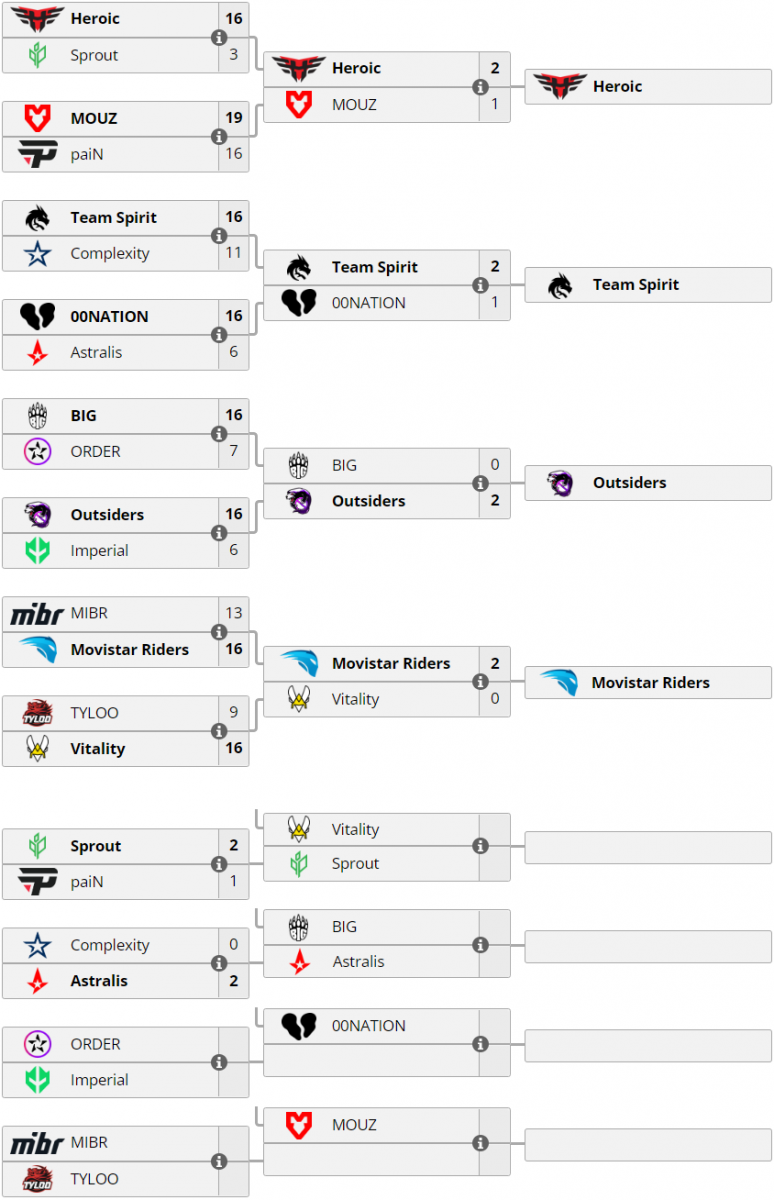 The full schedule, up-to-date results and live streams of IEM Cologne 2022 are available on the event's page on our website via this link.