Rare Atom earn EPL Conference Season 17 spot
Rare Atom have become the winners of ESL Challenger League Season 41 Asia-Pacific, which ensured them the spot in EPL Conference Season 17. In the grand final, which was played in a best-of-three format with a one-map advantage for the winners of the upper bracket, the Chinese took over the Mongolian IHC roster 3:1 – 0:16 on Ancient, 16:13 on Mirage and 16:11 on Overpass.
During the group stage, Rare Atom secured seven consecutive victories haven't suffered a single loss. In the playoffs, the future champions also won all their matches, sending Born in Mongolia, ARAVT and IHC to the lower bracket on their way to the final.
The final playoff bracket: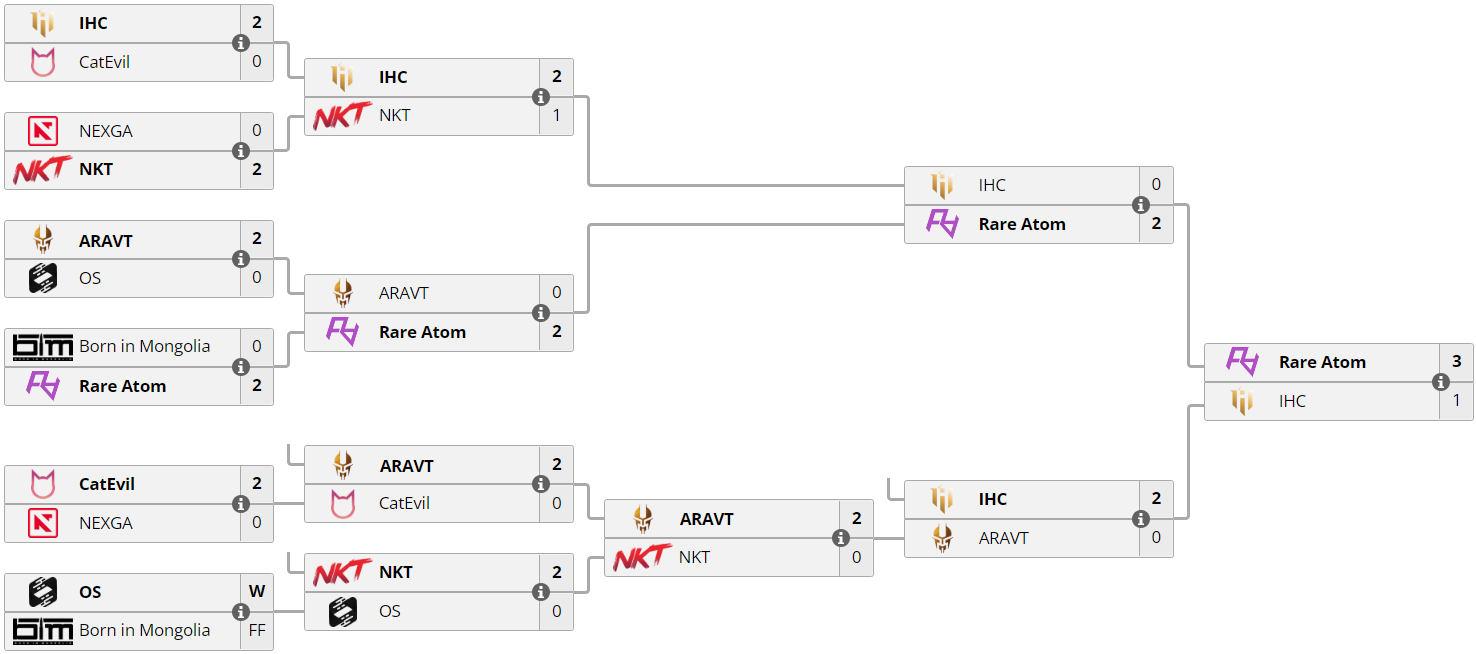 Rare Atom became the third team to make it to EPL Conference Season 17, which is the final qualifier for the seventeenth ESL Pro League season. Previously, Falcons and paiN earned their tickets to the event after winning ESL Challenger League Season 41 in the European and North American regions, respectively.