Falcons defeat 1WIN to claim EPL Conference Season 17 spot
Falcons have become the winners of the European part of the ESL Challenger League Season 41, which secured them the spot in EPL Conference Season 17. In the grand final of the concluded qualifier, which the French started with a one-map advantage as the winners of the upper bracket, the champions took over 1WIN 3:0 – 16:10 on Vertigo and 16:10 on Nuke.
During ESL Challenger League Season 41 Europe, the Falcons roster did not drop a single match. In the group stage, they bested Copenhagen Flames and AGO, followed by the victories over SINNERS, Movistar Riders and 1WIN in the playoff bracket on the way to the grand final.
The final playoff bracket: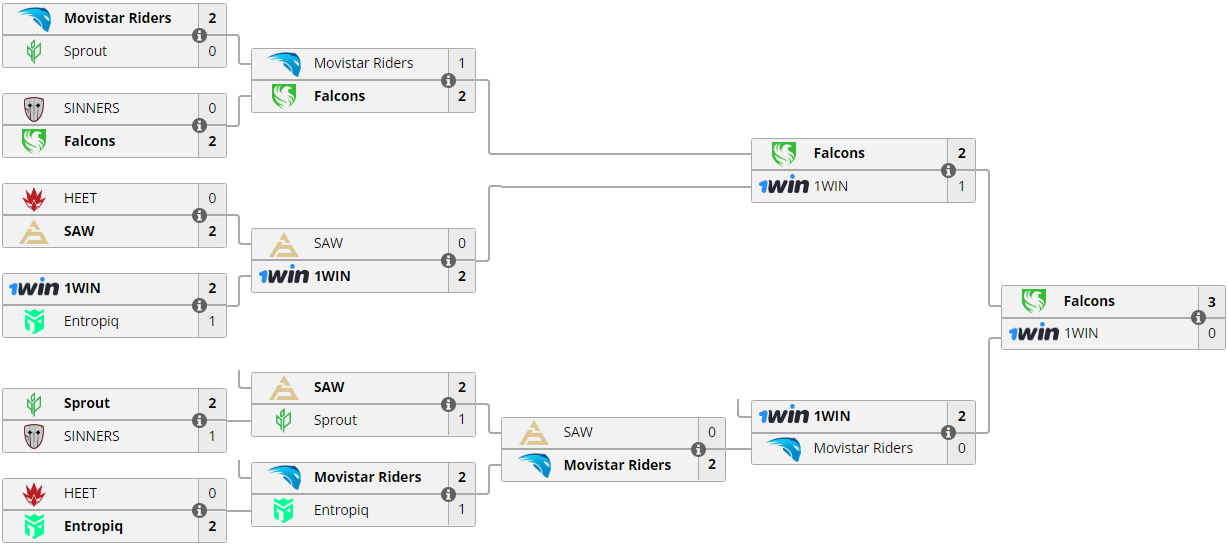 Falcons became the first confirmed EPL Conference Season 17 participant. The dates of the final qualifier for the seventeenth ESL Pro League season remain unknown.