NIP take the lead in Legends Stage; Imperial among outsiders
NIP and G2 have become the winners of the final second round matchups of the PGL Major Antwerp 2022 Legends Stage. The Swedish team secured their second victory at the Major coming out on top of Cloud9 (16:14 on Inferno), while the "samurai" sent Imperial to the bottom of the standings after a tough confrontation (16:12 на Mirage).
In the third round, all matches of which will be played tomorrow, May 15, the mentioned teams will compete in the following groups: NIP – "2-0" (for the Legends Stage spot), Cloud9 and G2 – "1-1", Imperial – "0-2" (elimination match).
Current Legends Stage results: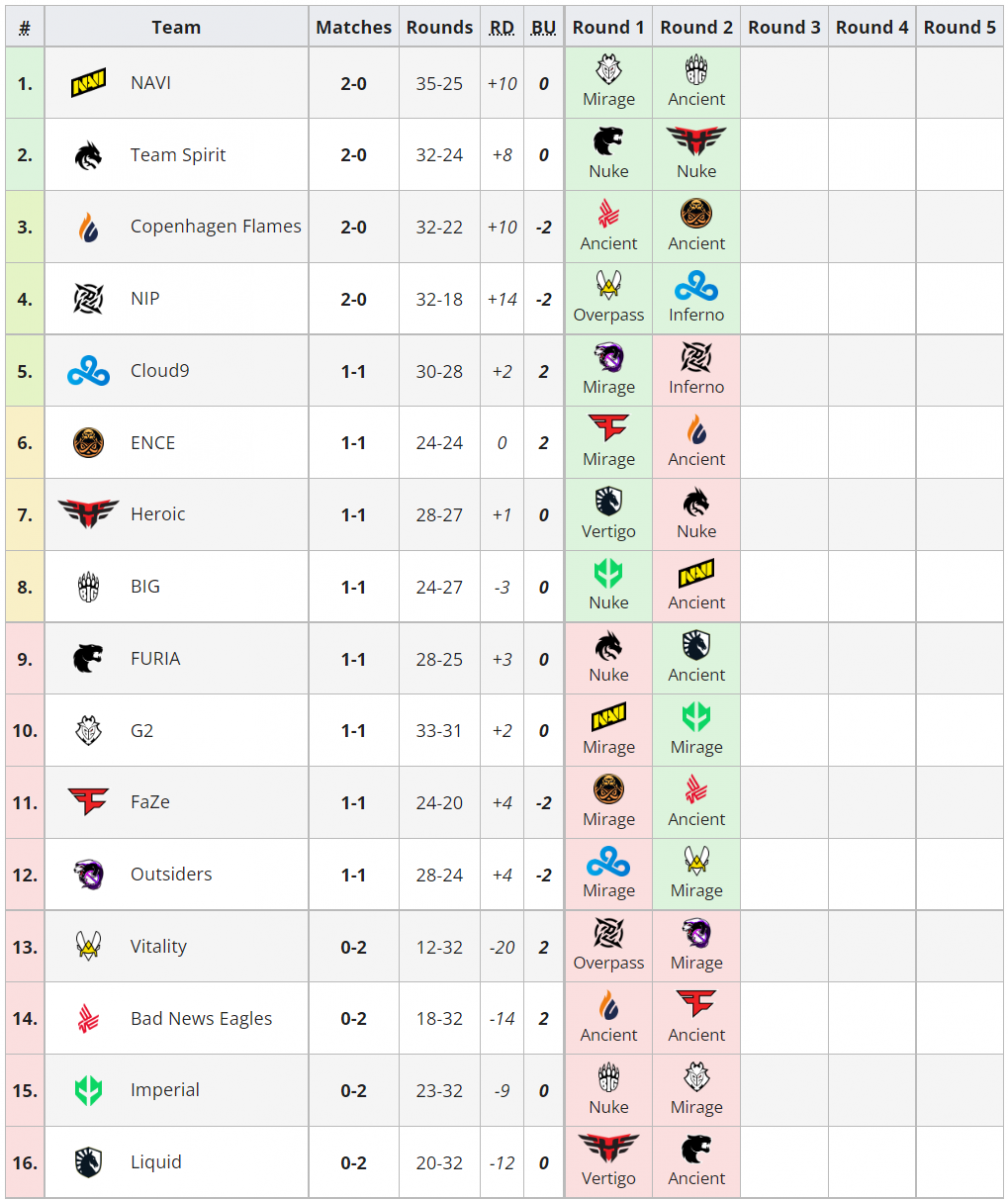 The full schedule, current results and the live stream of PGL Major Antwerp 2022 are available on the event's page on our website via this link.