Team Spirit and ENCE score first PGL Major Antwerp 2022 Legends Stage victories
Team Spirit and ENCE have successfully started off at the PGL Major Antwerp 2022 Legends Stage. The Russian team beat FURIA (16:12 on Nuke), while Marco "Snappi" Pfaiffer's squad took over FaZe (16:8 on Mirage).
The first Legends Stage matchday will continue with the NAVI – G2 and BIG – Imperial. These meetings will close out the opening round.
Current Legends Stage results: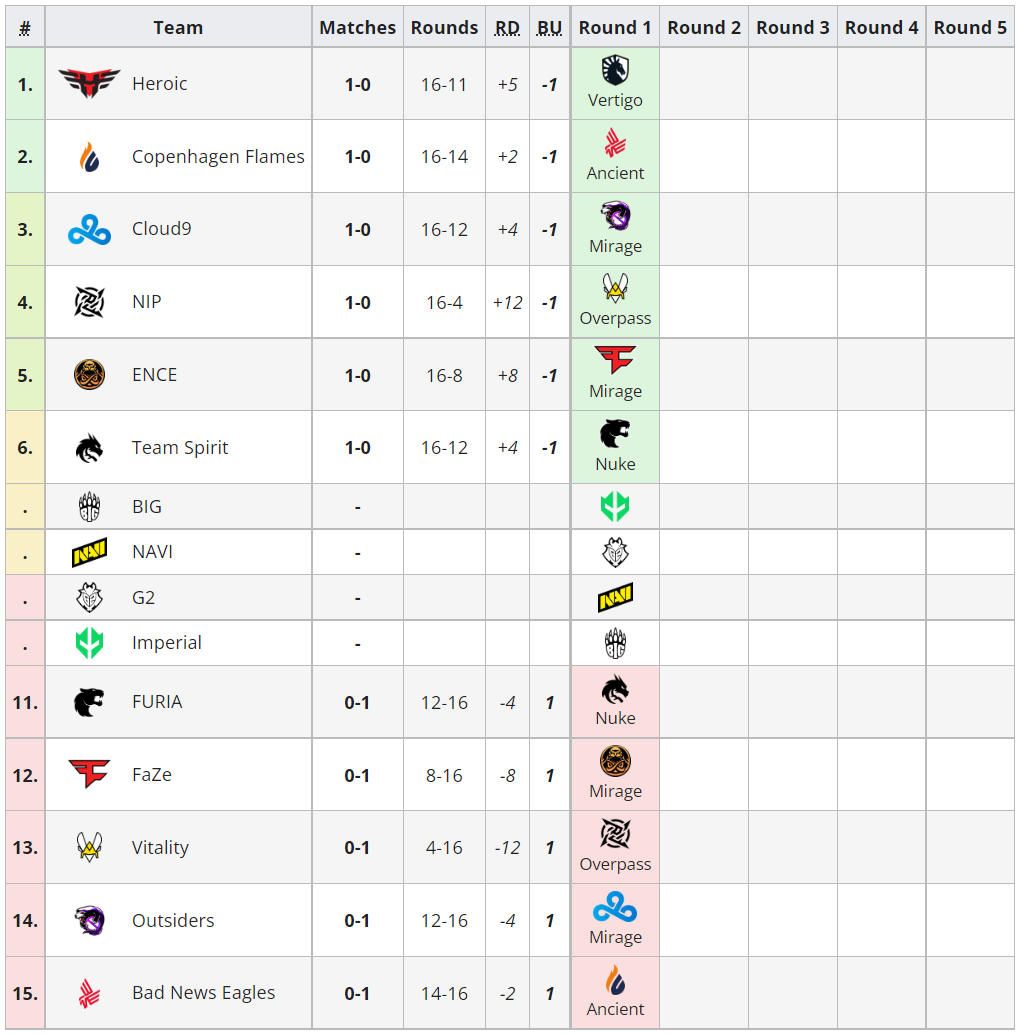 The full schedule, current results and the live stream of PGL Major Antwerp 2022 are available on the event's page on our website via this link.