Astralis and K23 eliminated from Funspark ULTI 2021 Finals
Astralis have lost to Entropiq in the lower bracket of Funspark ULTI 2021 Finals (16:13 on Ancient, 8:16 on Nuke and 13:16 on Overpass), while ECSTATIC have gotten the better of K23 (16:14 on Ancient and 16:6 on Inferno). The defeated team thus completed their tournament runs.
Tomorrow, January 23, at 14:00 MSK, Entropiq and ECSTATIC will face off in the lower bracket final. The winner of the meeting will compete for reaching the grand final against the losing team of the BIG – Gambit matchup.
The current Funspark ULTI 2021 Finals bracket: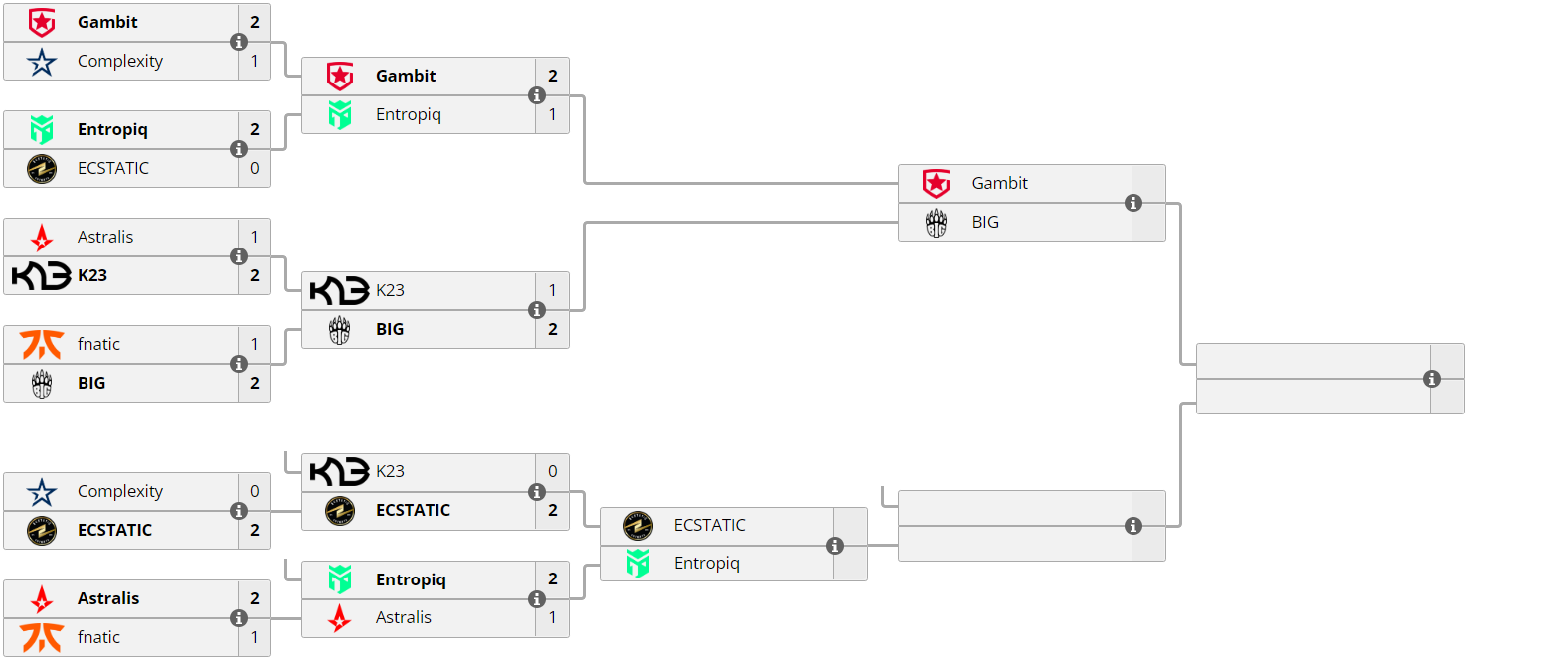 The full schedule, up-to-date results and live stream of Funspark ULTI 2021 Finals matches are available on the event's page on our website via this link.