B1ad3, s1mple and Perfecto in BLAST's world team of the year
Tournament operator BLAST has presented their version of the world team of 2021. Three players from NAVI made it to the list: Andrey "B1ad3" Gorodenskiy – coach, Alexandr "s1mple" Kostyliev – AWPer, Ilya "Perfecto" Zalutskiy – support.
Three other spots were given to players from G2, Vitality and Gambit. Nikola "NiKo" Kovač was awarded as the best entry fragger, Dan "apEX" Madesclair turned out to be the best in-game leader, while Abay "Hobbit" Khasenov became the best lurker.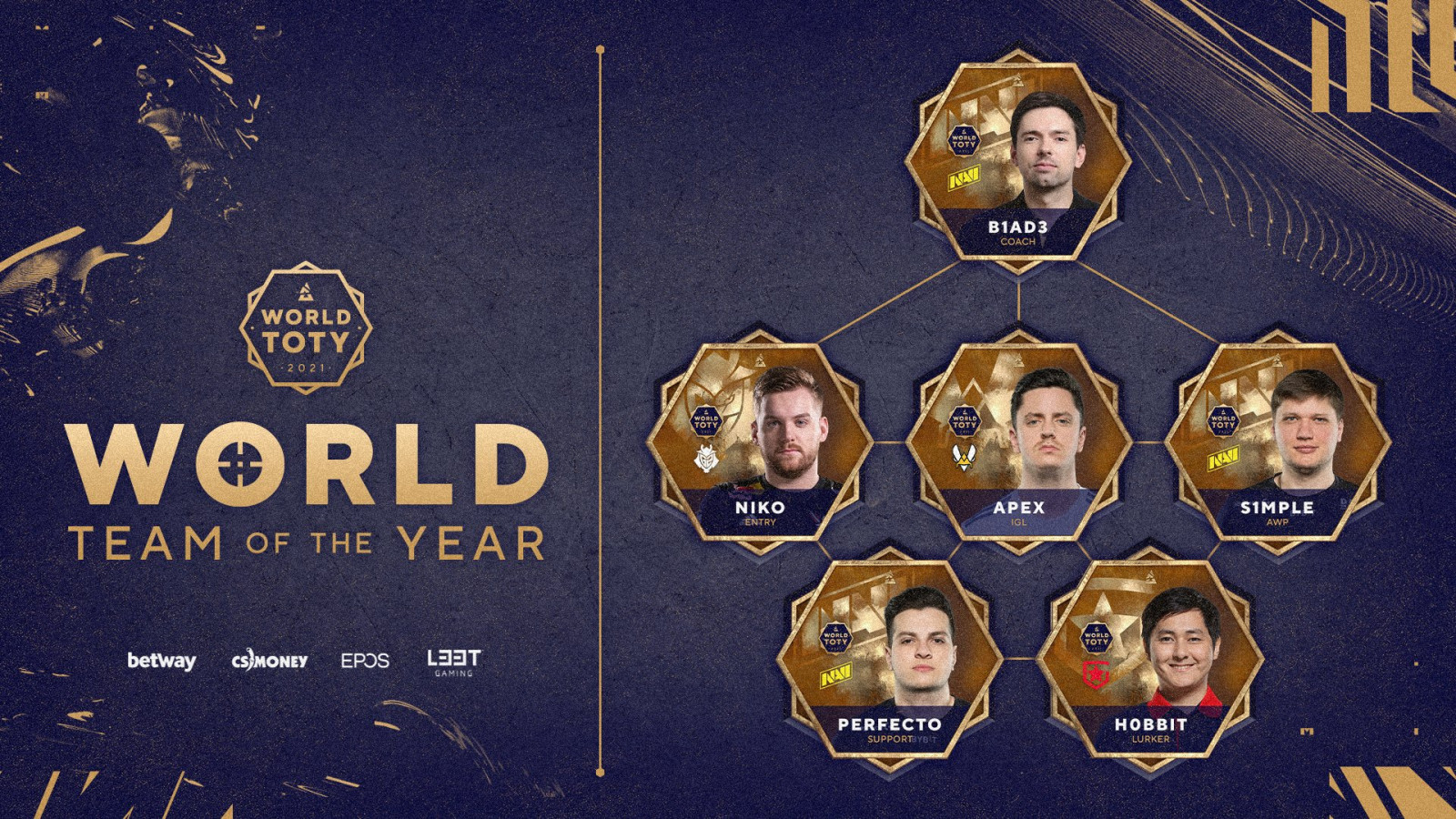 At the time of presenting the world team by BLAST, the grand final of BLAST Premier World Final 2021, where NAVI are fighting Gambit, is taking place. This LAN event will be the last big tournament in 2021.
Origin: twitter.com