PGL Major Stockholm 2021 Legends Stage round 4 seeding and schedule announced
The PGL Major Stockholm 2021 organizers have published the pairs of matchups for the round 4 of the Legends Stage. The seeding process was carried out using a Buchholz system separately for the teams from "2-1" and "1-2" groups.
All the round 4 encounters, which will take place tomorrow, November 1, will be played in a best-of-three format. Following the matchday, three finalists and three outsiders will be determined.
Current Legends Stage results: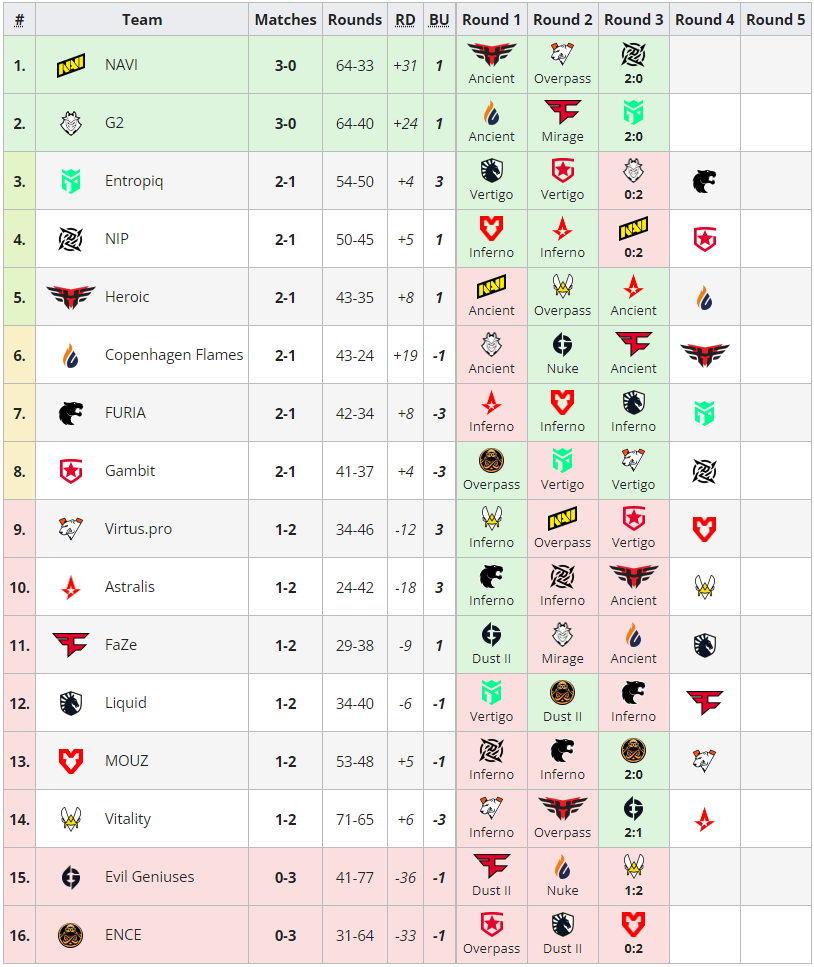 The full schedule, current results and the live stream of PGL Major Stockholm 2021 are available on the event's page on our website via this link.