tabseN is the best player by utility ADR at 2022's big events
BIG's in-game leader Johannes "tabseN" Wodarz has topped the ranking of players with the highest average utility damage at big events in 2022, according to the statistics posted on HLTV.org's Twitter page.
With various grenades, tabseN dealt an average of 9 damage per round. Joining him in the top 5 of the pro scene's best representatives in this respect are Astralis player Benjamin "blameF" Bremer, Vitality duo Emil "Magisk" Reif and Dan "apEX" Madesclaire, as well as NIP's captain Aleksi "Aleksib" Virolainen.
When compiling the list of the year's best players in terms of utility ADR, the journalists took into account only members of the teams from the top 20 of the world ranking, who played 40 or more maps at top-tier tournaments.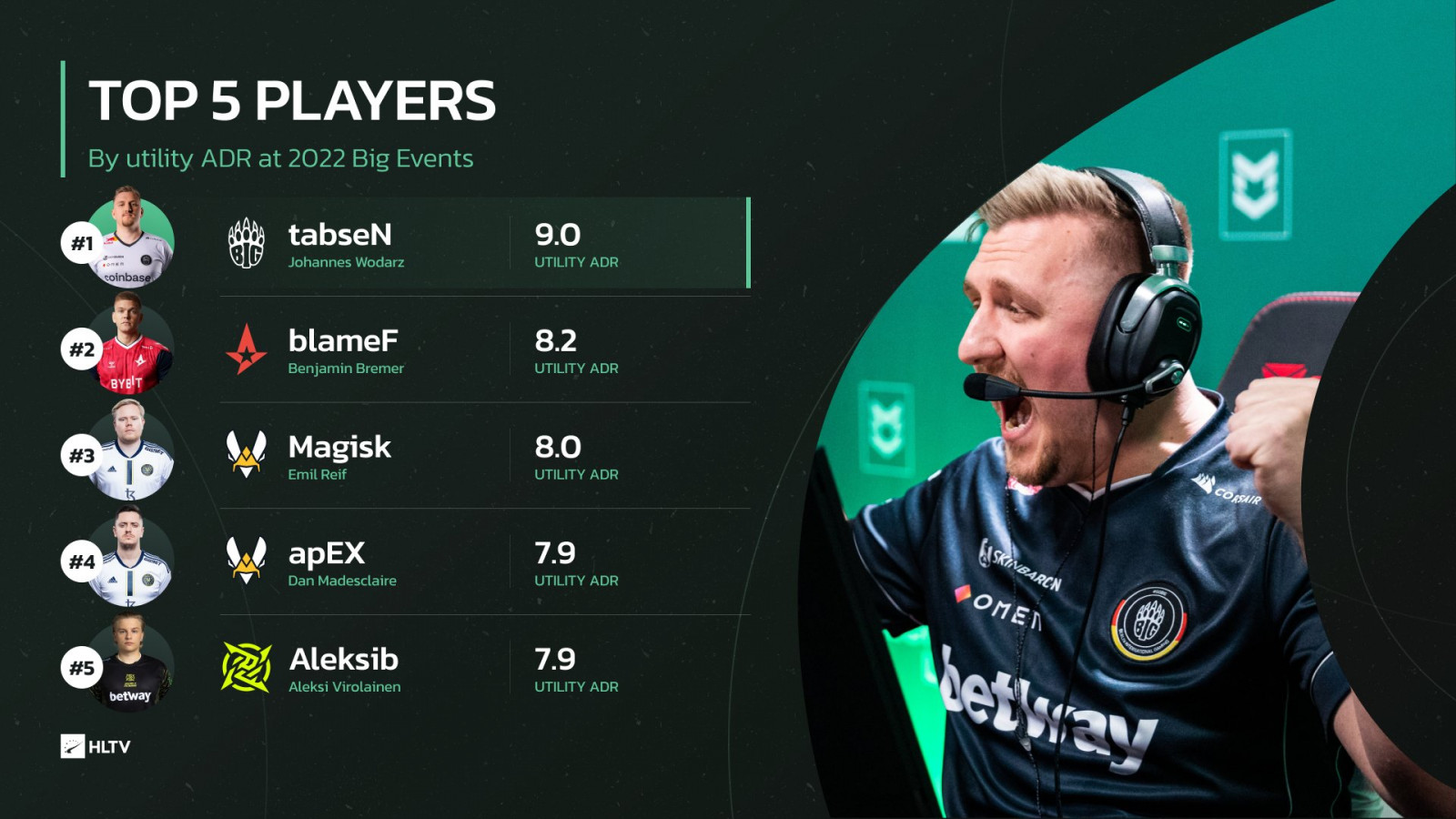 Earlier, HLTV.org revealed some other statistical results for 2022. In particular, Dmitry "sh1ro" Sokolov from Cloud9 emerged as the leader by the number of clutches won while NAVI's Oleksandr "s1mple" Kostyliev topped the list of the best in terms of the average number of kills per round.
Origin: twitter.com