sh1ro is the best clutcher of 2022
Cloud9's leader Dmitry "sh1ro" Sokolov ended 2022 as the most successful clutcher in the CS:GO pro scene, as evidenced by the statistics posted on HLTV.org's Twitter page.
Over the past year, sh1ro averaged 0.5 clutches per 30 rounds – situations where he won a round left alone against one or more opponents. His pursuers in this respect have the following results: Mathieu "ZywOo" Herbaut (Vitality, 0.49 clutches per 30 rounds), Fredrik "REZ" Sterner (NIP, 0.48), Oleksandr "s1mple" Kostyliev (NAVI, 0.47), Kaike "KSCERATO" Cerato (FURIA, 0.46).
The list of the best clutchers included exclusively representatives of the pro scene's highest level. The authors took into account only members of the world's top 20 teams that played more than 50 maps at big events.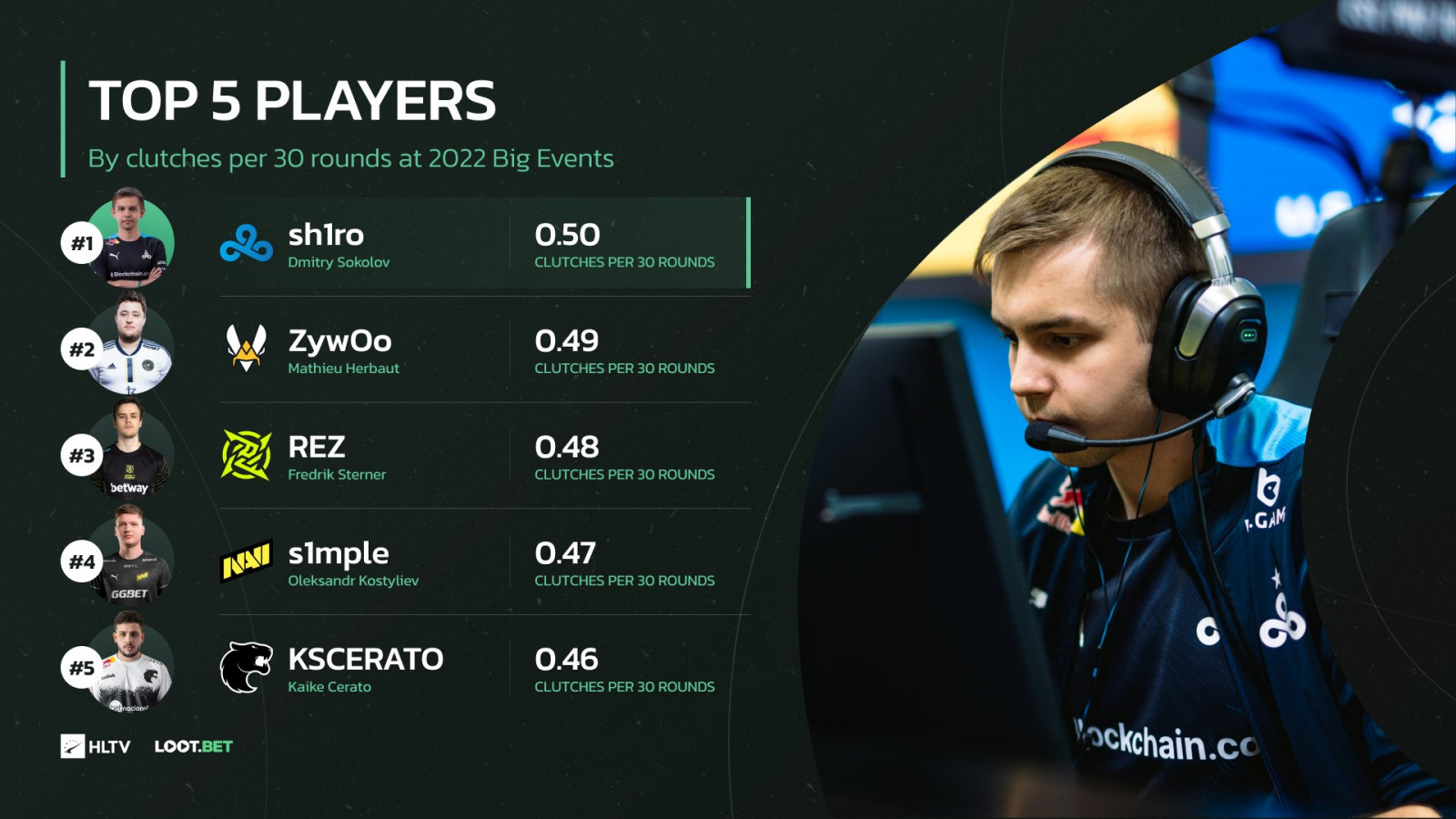 Earlier, HLTV.org summed up some other statistical results for 2022. Among other things, sh1ro, along with his teammates from Cloud9, topped the ranking of best T-side teams.
Origin: twitter.com