Cloud9 are the best T-side team of 2022 at big events
Cloud9 have topped the ranking of the best T-side teams of 2022 at big events, according to the statistics posted on HLTV.org's official Twitter account.
Vladislav "nafany" Gorshkov's men ended up winning 49.8% of all their rounds on the attack. Following Cloud9 on the list are NAVI (49.6%), MOUZ (48.7%), FaZe (48.5%) and G2 (47.2%).
HLTV.org authors emphasized that in 2022, at top-tier tournaments, Cloud9 played fewer maps than their pursuers on the presented list. Under the team's belt are 51 maps, while the statistics of the rest is as follows: NAVI – 107 maps, MOUZ – 66, FaZe – 122, G2 – 100.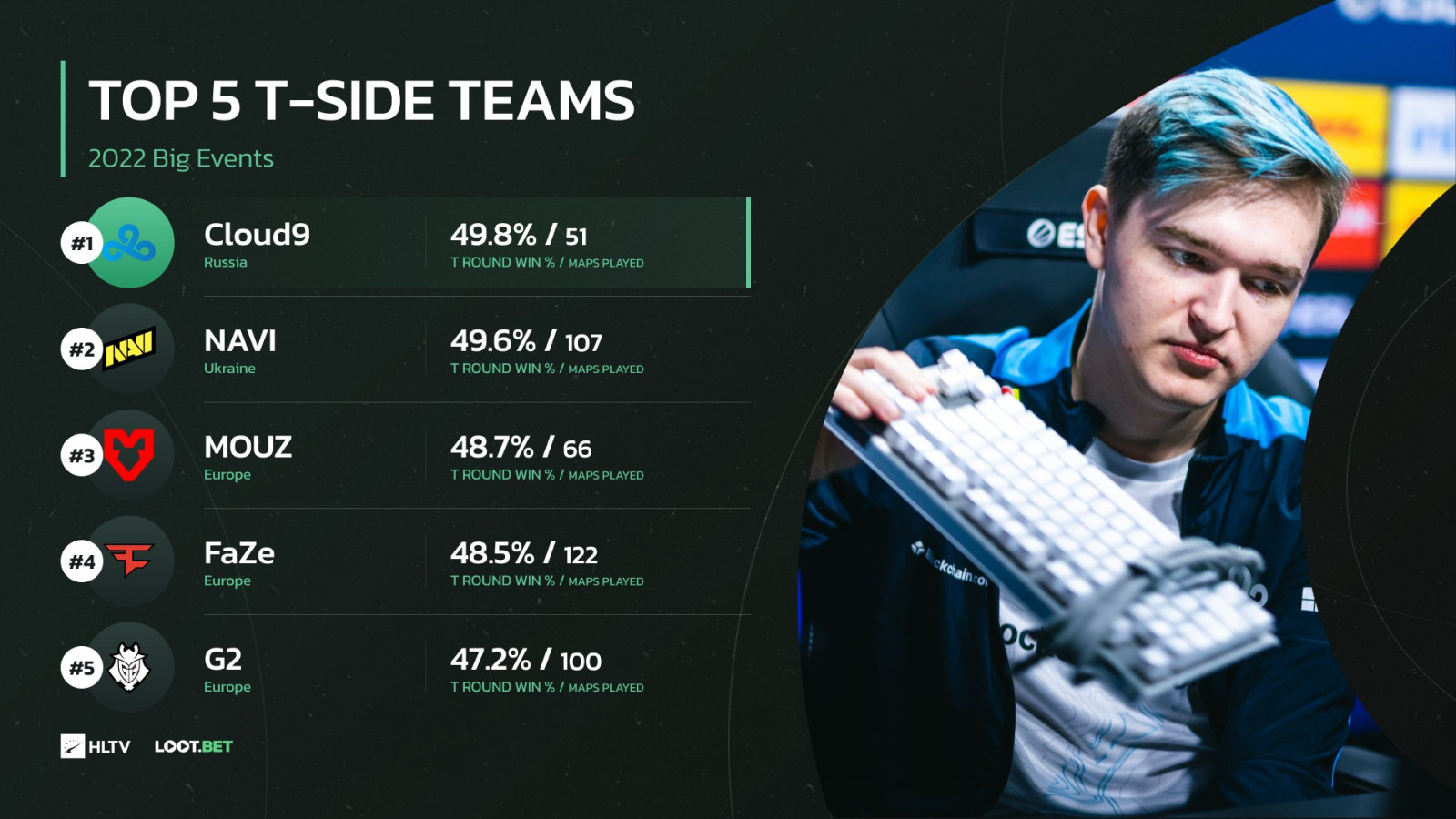 Besides the best teams, the journalists have also revealed the highest-rated T-side players of the year. The list was headlined by Cloud9's AWPer Dmitry "sh1ro" Sokolov who averaged a 1.22 rating over 78 maps. Joining him in the top 5 are Mathieu "ZywOo" Herbaut from Vitality (1.19, 90 maps), NAVI's sniper Oleksandr "s1mple" Kostyliev (1.15, 107), Cloud9's rifler Sergey "Ax1le" Rykhtorov (1.11, 78) and FURIA member Kaike "KSCERATO" Cerato (1.10, 81).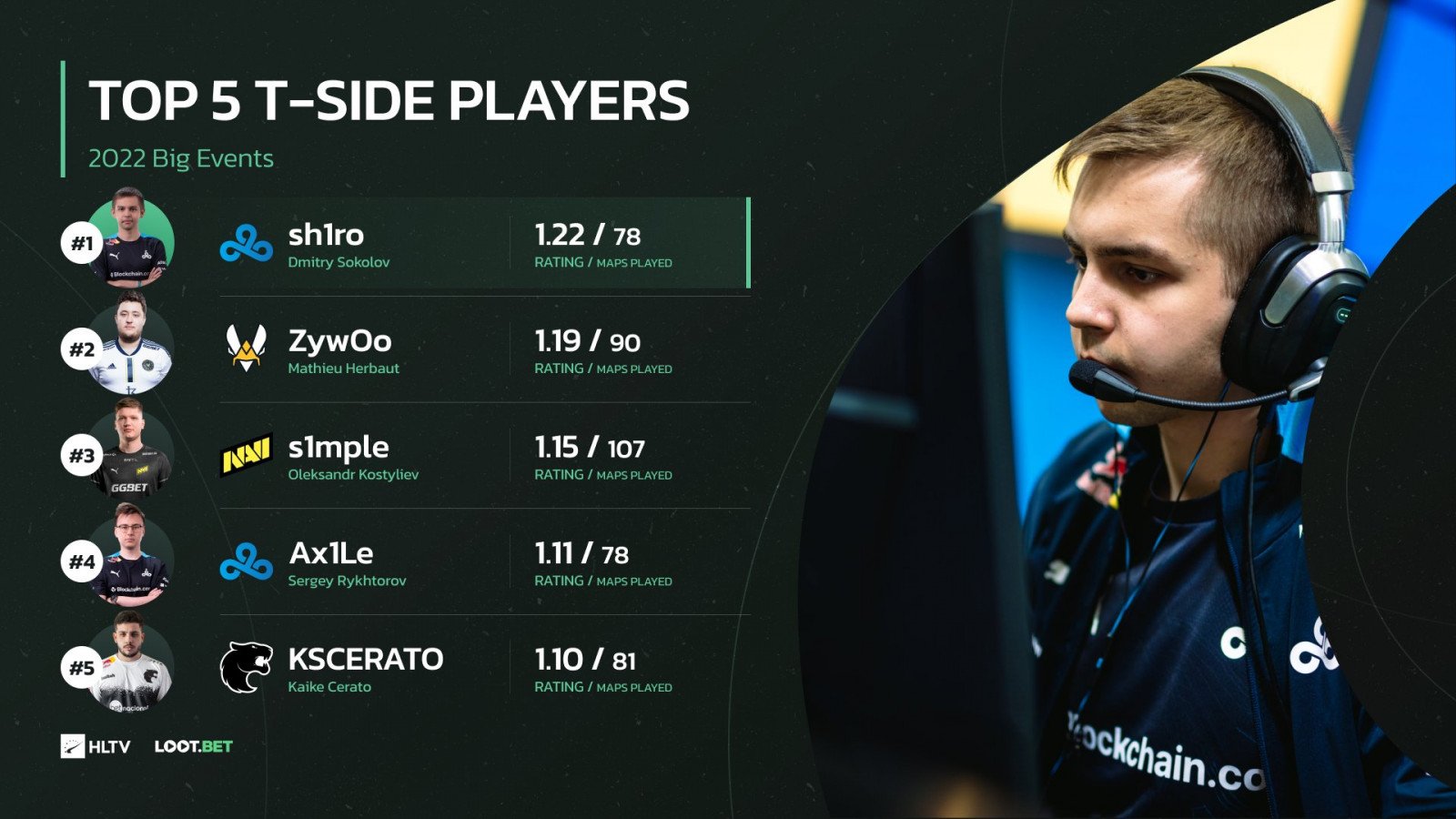 Earlier, HLTV.org unveiled the rankings of the best CT-side teams and players of 2022 at big events. The leaders of those rankings are G2 and Oleksandr "s1mple" Kostyliev, respectively.
Origin: twitter.com