Monte and Aurora to face off in Roobet Cup 2023 semi-final
Monte and Aurora advanced to the Roobet Cup 2023 semi-final, where they will face off. In the quarter-final match, Ukrainian team bested Movistar Riders (13:10 on Anubis and 13:1 on Overpass), while Russian roster got the best BIG (16:14 on Ancient and 13:10 on Nuke).
In turn, the defeated Movistar Riders and BIG placed 5th-8th. This result brought them $5K each from the total prize pool.
Tomorrow, October 31, the remaining two quarter-final matches will play out. At 15:00 Moscow time, FURIA will face Apeks, while at 18:00 CET, Virtus.pro and OG will determine the strongest.
The current playoff bracket looks as follows: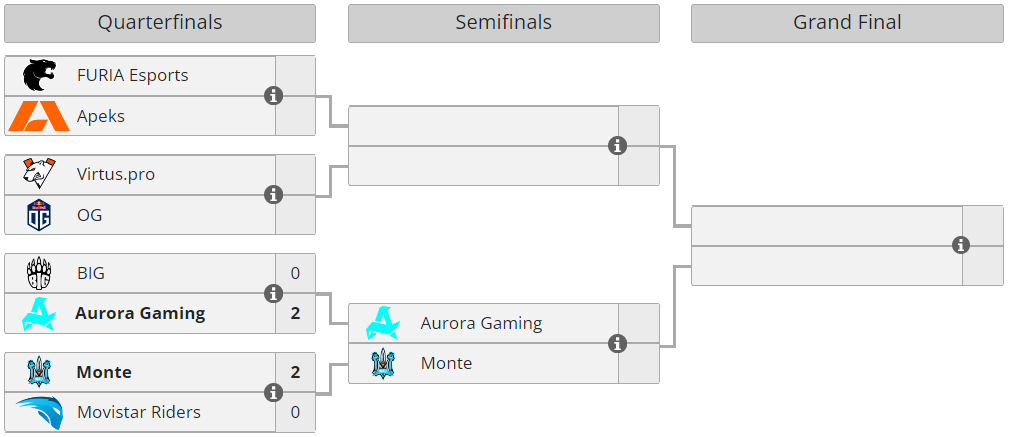 The full schedule, up-to-date results and live broadcast of Roobet Cup 2023 are available on the event's page on our website via this link.