Monte eliminates Grayhound from IEM Sydney 2023; G2 to compete in Group B final
The playday at IEM Sydney 2023 kicked off with the Group B matches. In the first round of the lower bracket, Monte defeated Grayhound (13:5 on Nuke and 13:11 on Anubis), while in the upper bracket semi-final, G2 bested Complexity (13:7 on Anubis and Ancient).
As a result, Grayhound placed last, while G2 secured a ticket to the playoffs, advancing to the group final, which will take place tomorrow, October 18. On the same day, Monte and Complexity will continue to compete in the lower bracket.
Today's IEM Sydney 2023 program will continue with the Group B matches: Lynn Vision – Cloud9 and ENCE – fnatic.
The current Group B bracket looks as follows: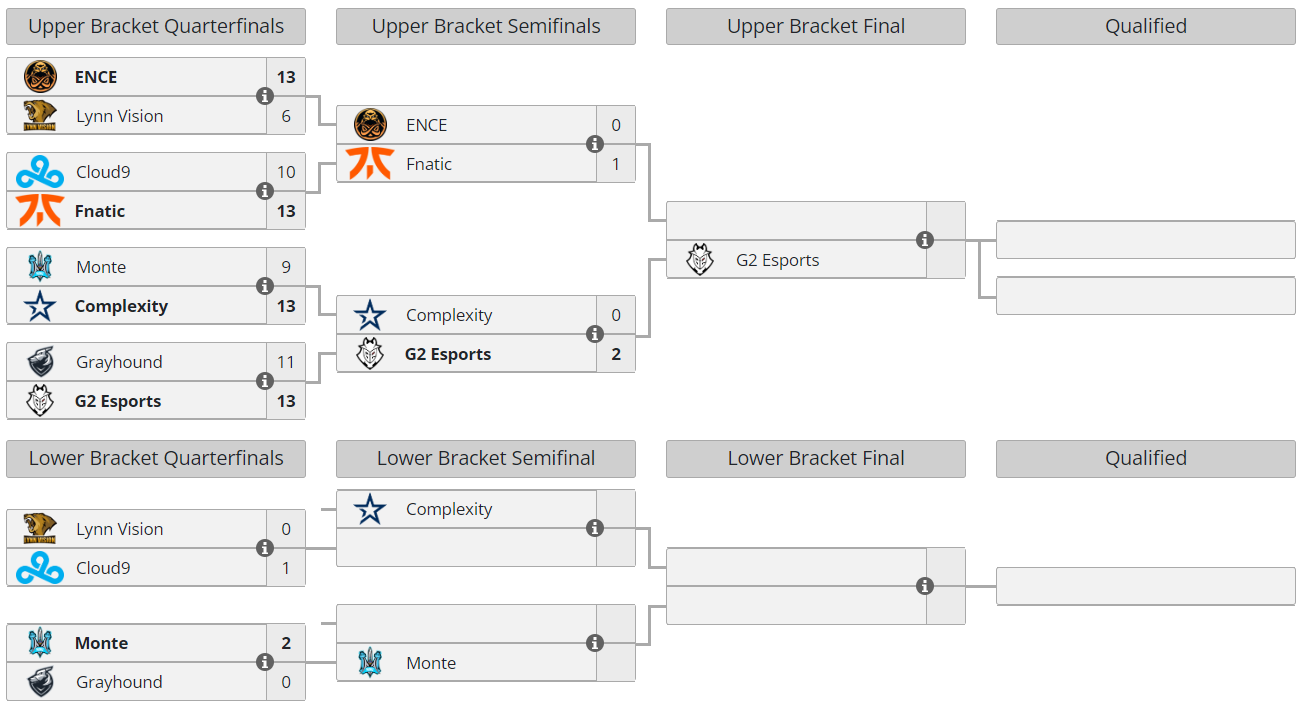 The full schedule and live broadcasts of IEM Sydney 2023 can be found on the tournament page on our website via this link.