MOUZ climb to No. 4 in HLTV.org ranking
HLTV.org weekly ranking update saw MOUZ climbing up one position and securing fourth place.
NAVI are just behind Kamil "siuhy" Szkaradek's squad, as they managed to move up one position. Both teams ousted Heroic, which dropped to No. 6. In the top 10, Astralis and Monte also improved their positions, occupying 7th and 8th places, respectively. They both have overtaken FaZe, which dropped to No. 9.
Other notable changes are the climb of Complexity and BIG. While the North American team climb to 14th place, the Germans now occupy 15th place.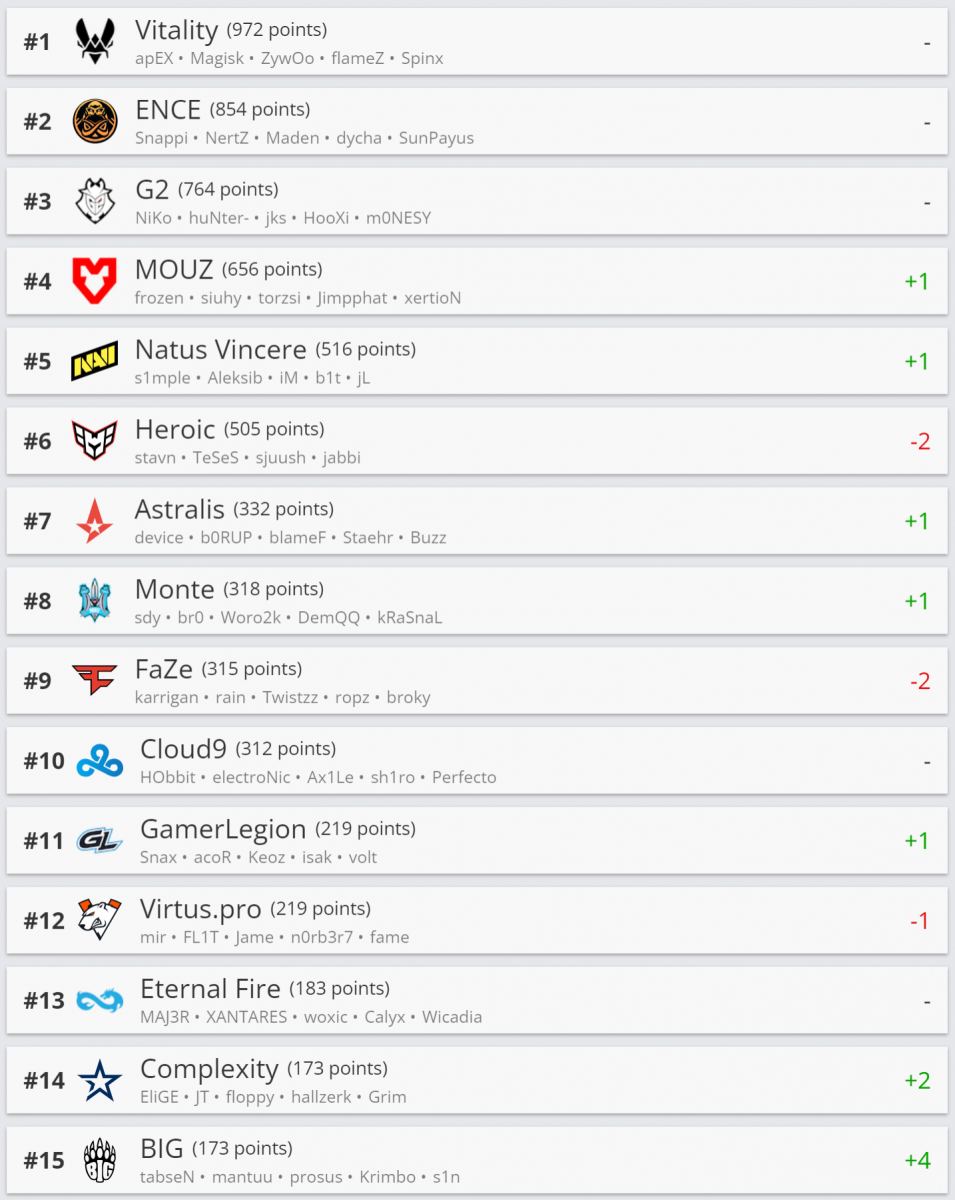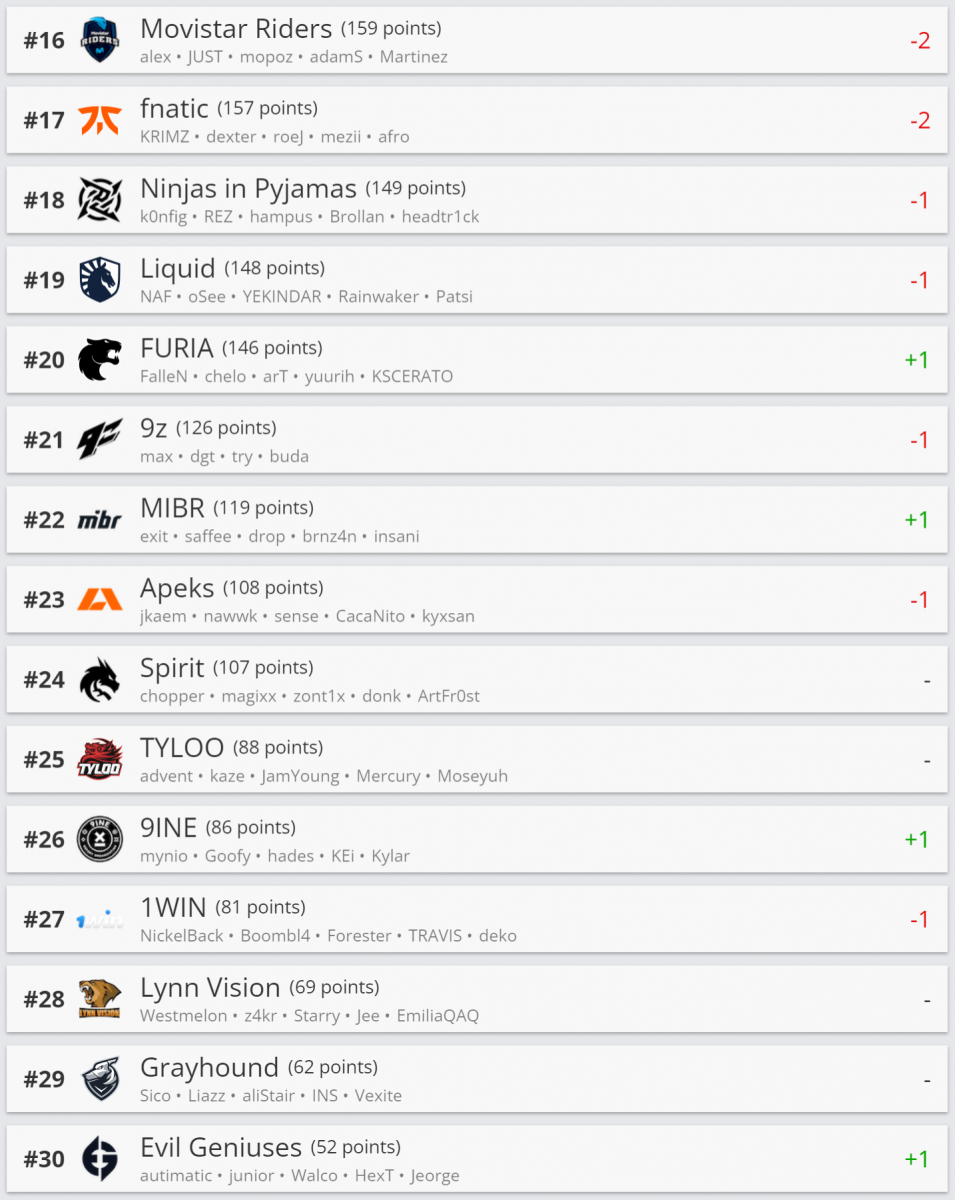 HLTV.org's ranking is updated weekly and primarily takes into account the results of the last two months. Teams' achievements over the past year are also considered, with the number of points for past successes decreasing each month.
Origin: www.hltv.org