fnatic and Apeks to compete for playoff ticket at ESL Pro League Season 18
fnatic and Apeks advanced to the middle bracket final of ESL Pro League Season 18 Group C. Tomorrow, September 16, the teams will compete for a ticket to the tournament playoffs.
Christopher "dexter" Nong's roster bested 5yclone with a scoreline of 2:0 – 16:14 on Inferno and 16:7 on Vertigo. At the same time, the Damjan "kyxsan" Stoilkovski-led roster defeated Imperial with a scoreline of 2:0 – 16:14 on Overpass and 16:13 on Ancient.
The next playday of the event will see three matches: at 12:30 CET, 9z and M80 will compete for survival at the tournament; at 16:00 CET fnatic and Apeks will fight for a playoff ticket; at 19:30 CET 5yclone and Imperial will face off in a knockout match.
The current Group C bracket looks as follows: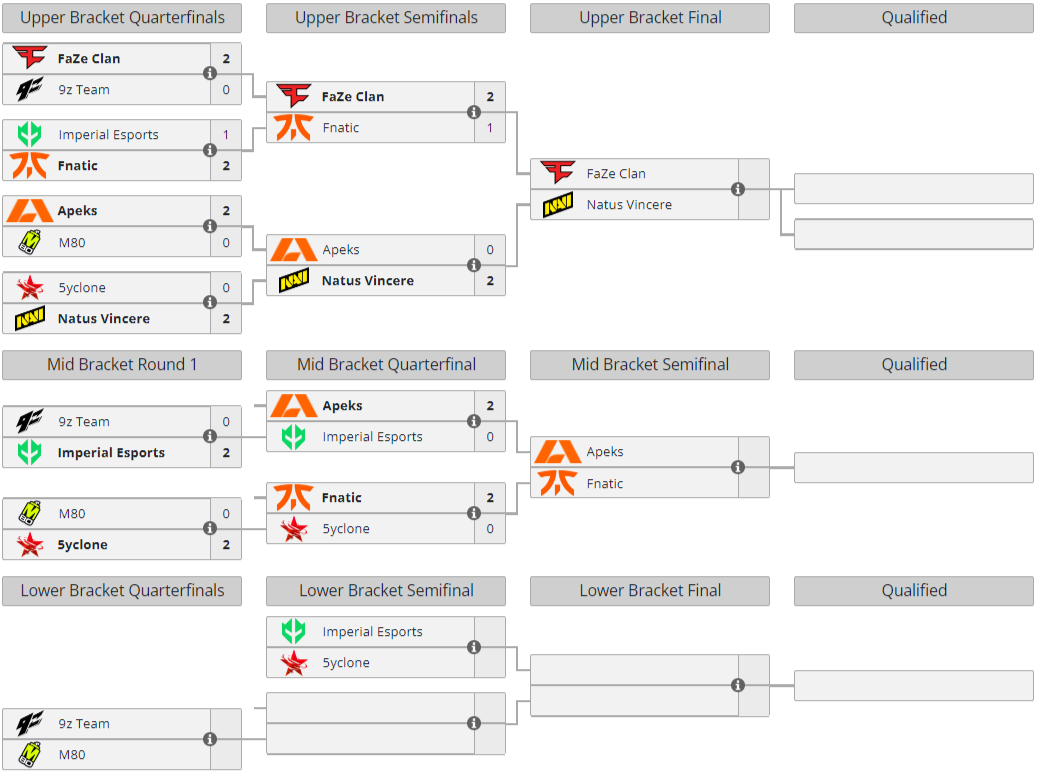 The full schedule and live broadcasts of ESL Pro League Season 18 can be found on the tournament page on our website via this link.