Movistar Riders through to ESL Pro League Season 18 playoffs; Grayhound on verge of elimination
Movistar Riders secured two victories in the group stage of ESL Pro League Season 18, having advanced to the playoffs. After defeating FURIA, the Spaniards won against GamerLegion with a scoreline of 2:0 – 16:12 on Anubis and 19:16 on Ancient.
The second playday of Group A also saw FURIA besting Grayhound with a scoreline of 2:0 – 16:6 on Ancient and 16:8 on Vertigo. The Brazilians will continue to compete in the middle bracket, while the Australians have dropped to the lower bracket and are on the verge of getting eliminated from the tournament.
Today's playday at the Pro League will end with two matches. Vitality and NIP will compete for a ticket to the playoffs, while ORKS and Astralis will determine Grayhound's opponent in a knockout match.
The current Group A bracket looks as follows: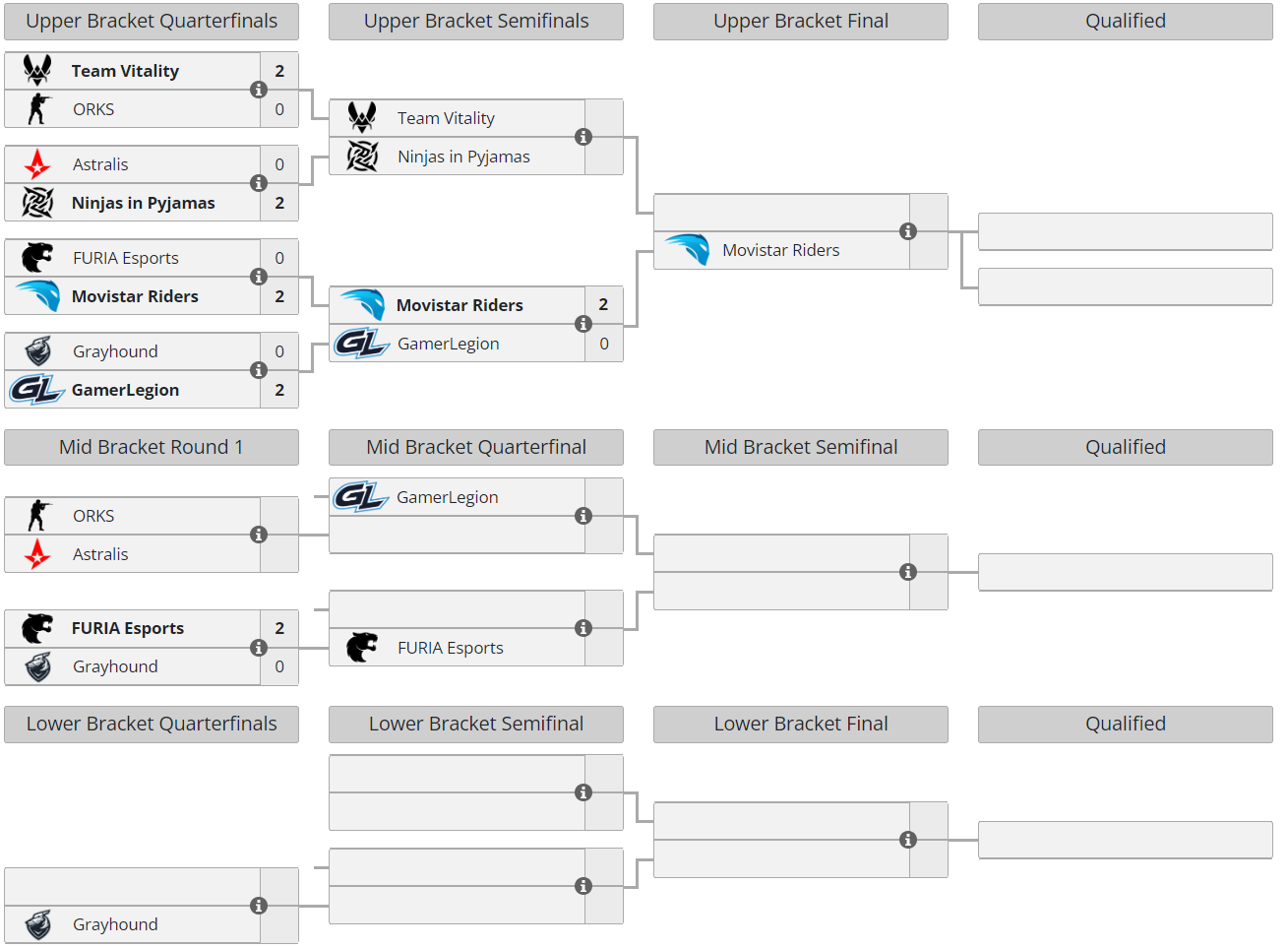 The full schedule and live broadcasts of ESL Pro League Season 18 can be found on the tournament page on our website via this link.