G2 oust ENCE from No. 3 in HLTV.org rating
HLTV.org weekly ranking update saw G2 climbing to third place. The Samurai ousted ENCE, which lost some points and dropped to No. 4.
Also, the Russian team Virtus.pro returned to the top 10 after securing second place at PARI Dunav Party 2023 yesterday, August 27. Team Spirit, which won the LAN tournament in Serbia, moved up to No. 19.
Other notable changes include BIG's climb to No. 21 and the drop of Brazilians from FURIA to No. 23.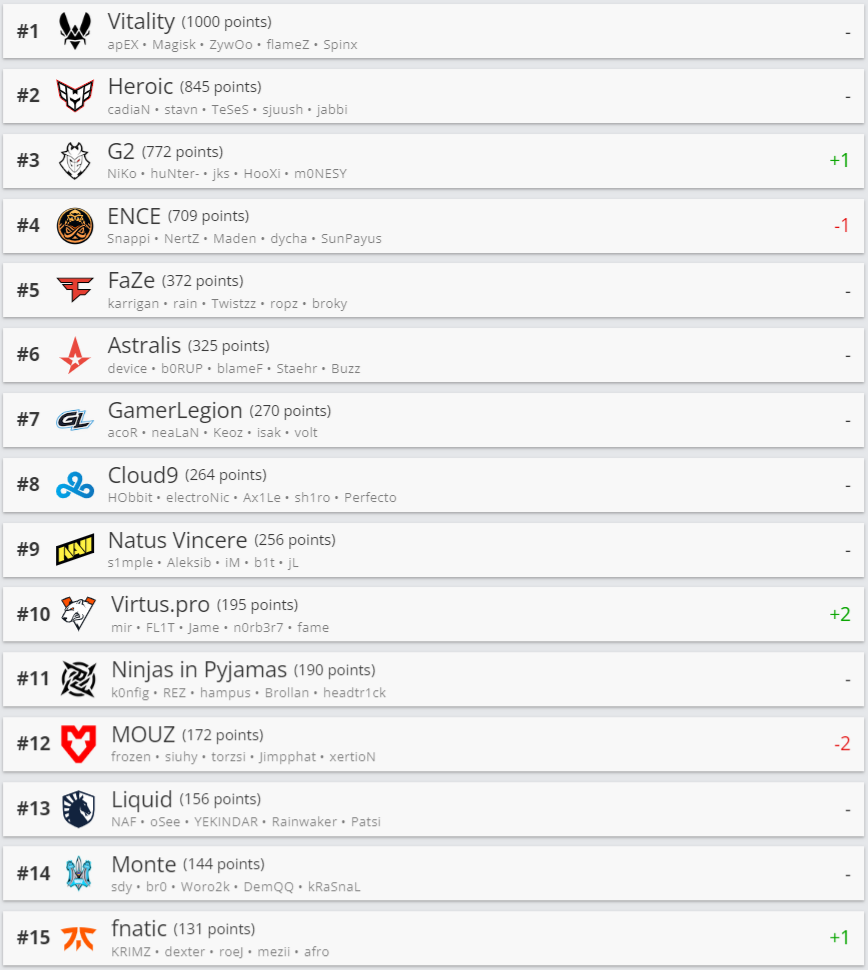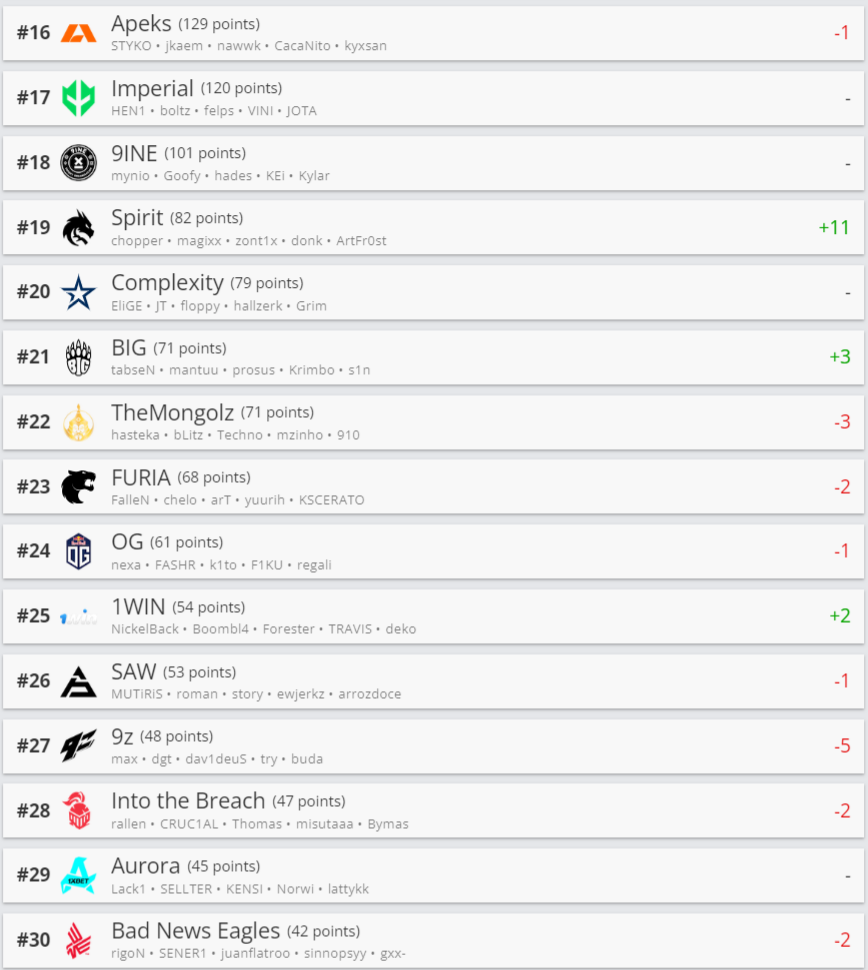 HLTV.org's ranking is updated weekly and primarily takes into account the results of the last two months. Teams' achievements over the past year are also considered, with the number of points for past successes decreasing each month.
Origin: www.hltv.org