FaZe eliminated from Gamers8 2023 after losing to Virtus.pro
FaZe lost to Virtus.pro in their opener at Gamers8 2023 and got relegated from the tournament, which takes place in a Single Elimination format. To determine the strongest opponents played three maps – 11:16 on Mirage, 16:14 on Inferno and 16:14 on Overpass.
FaZe joined the list of the main outsiders of the event and secured $15,000 from the total prize pool. In turn, The Bears will continue to compete for the title and tomorrow, August 18, at 19:00 CET, they will face G2 in the quarter-finals.
There is only one match left in today's event schedule. At 22:10 CET, the quarter-final match kicks off, in which NAVI and Vitality will face off for a ticket to the semi-finals.
The current Gamers8 2023 bracket looks as follows: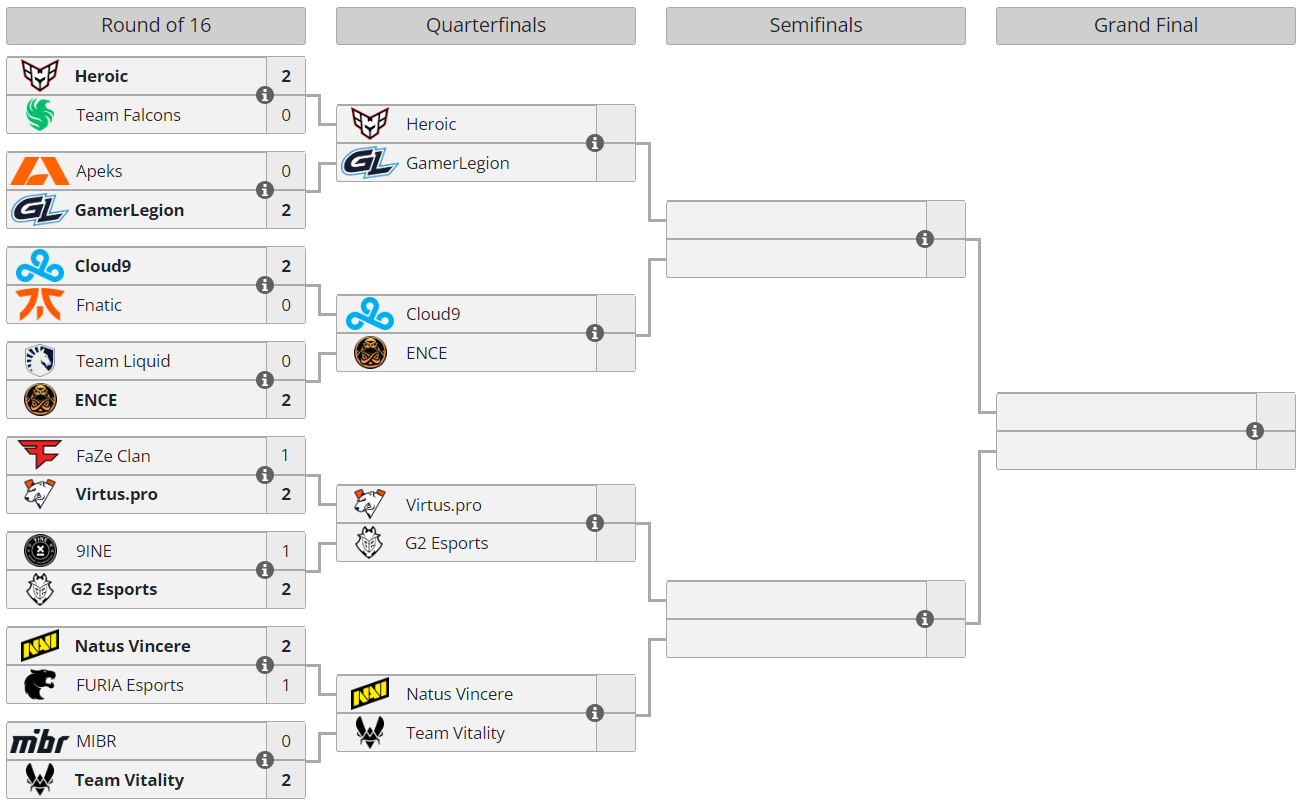 The full schedule and live broadcast of Gamers8 2023 can be found on the tournament page via this link.