ENCE climb to No. 4 in HLTV.org ranking
ENCE occupied the fourth place in HLTV.org ranking, as the weekly ranking update saw Marco "Snappi" Pfeiffer's squad climbing seven positions at once after their victory at IEM Dallas 2023.
NAVI continues to lose the positions, having dropped to No. 7. Cloud9, GamerLegion, Liquid and Apeks also lost one position each and now occupy No. 6, No. 8, No. 9 and No. 10, respectively.
After reaching the finals of the recent event in Dallas, MOUZ have climbed to No. 11. Among the noticeable changes was the climb of the Danish team Astralis to No. 17. After a long time, 9z returned to the top 30, having climbed to No. 29.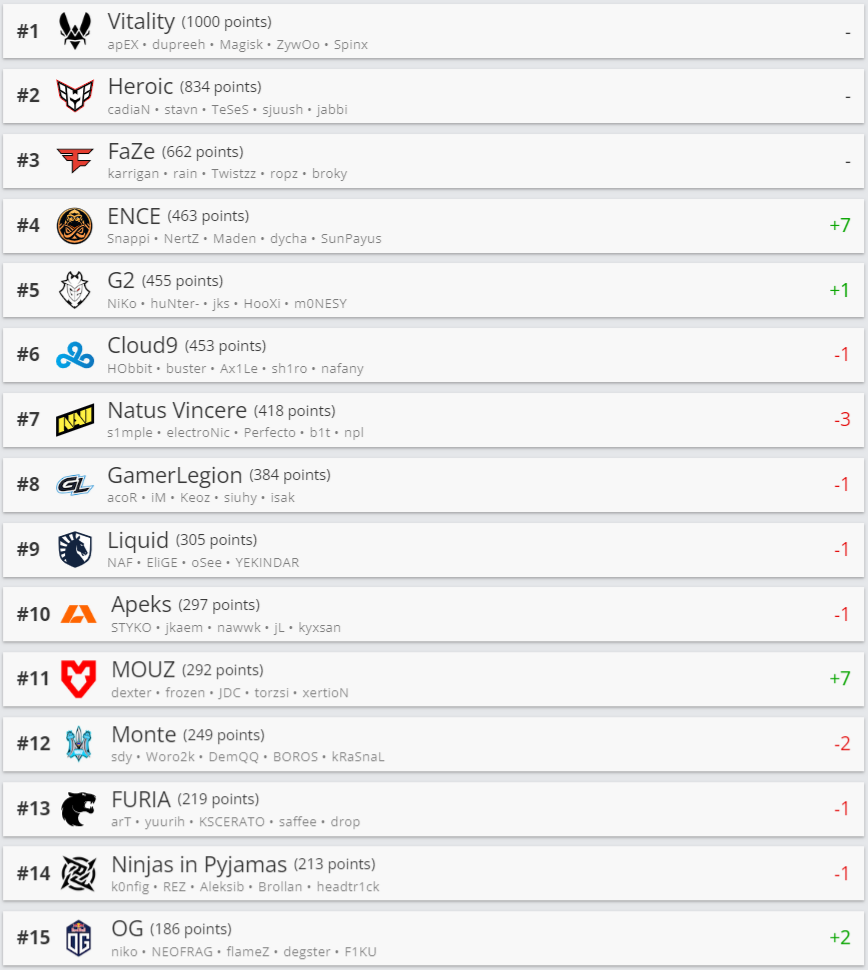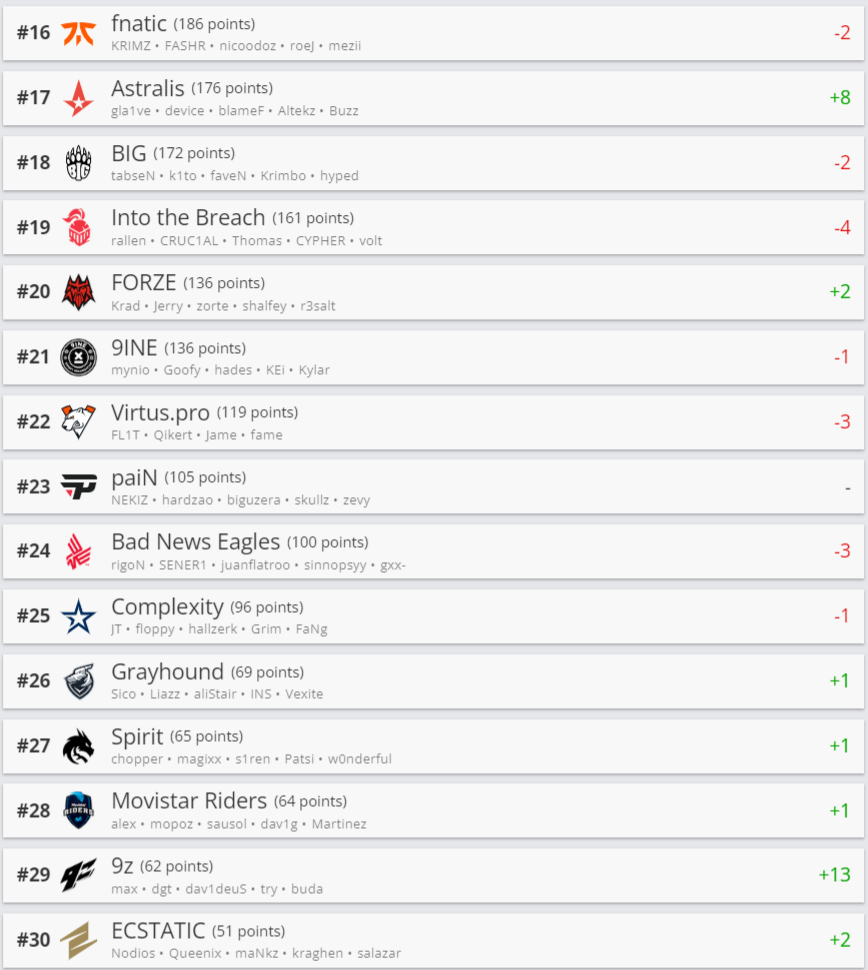 HLTV.org's ranking is updated weekly and primarily takes into account the results of the last two months. Teams' achievements over the past year are also considered, with the number of points for past successes decreasing each month.
Origin: www.hltv.org