Heroic, BIG, MOUZ, and FURIA start ESL Pro League Season 17 with victories
The first matchday of Group B at ESL Pro League Season 17 has ended with Heroic, BIG, MOUZ and FURIA securing their first victories and advancing to the upper bracket.
Heroic defeated Movistar Riders in their debut meeting (16:6 on Ancient and 16:5 on Overpass), BIG took over Complexity (8:16 on Ancient, 16:12 on Nuke and 16:14 on Vertigo), MOUZ confirmed the status of a favorite in a match with SAW (16:3 on Vertigo and 16:9 on Ancient), while FURIA won Brazilian derby against Imperial (16:13 on Inferno and 19:16 on Mirage).
Four matches will be played on March 2 as the competition in Group B continues. The upper-bracket semi-finals will determine the winners of the first spots IN the playoffs in the Heroic – BIG and MOUZ – FURIA matchups. The remaining matches will feature the outsiders of the first matchday: Movistar Riders – Complexity and Imperial – SAW.
The current Group B bracket looks as follows: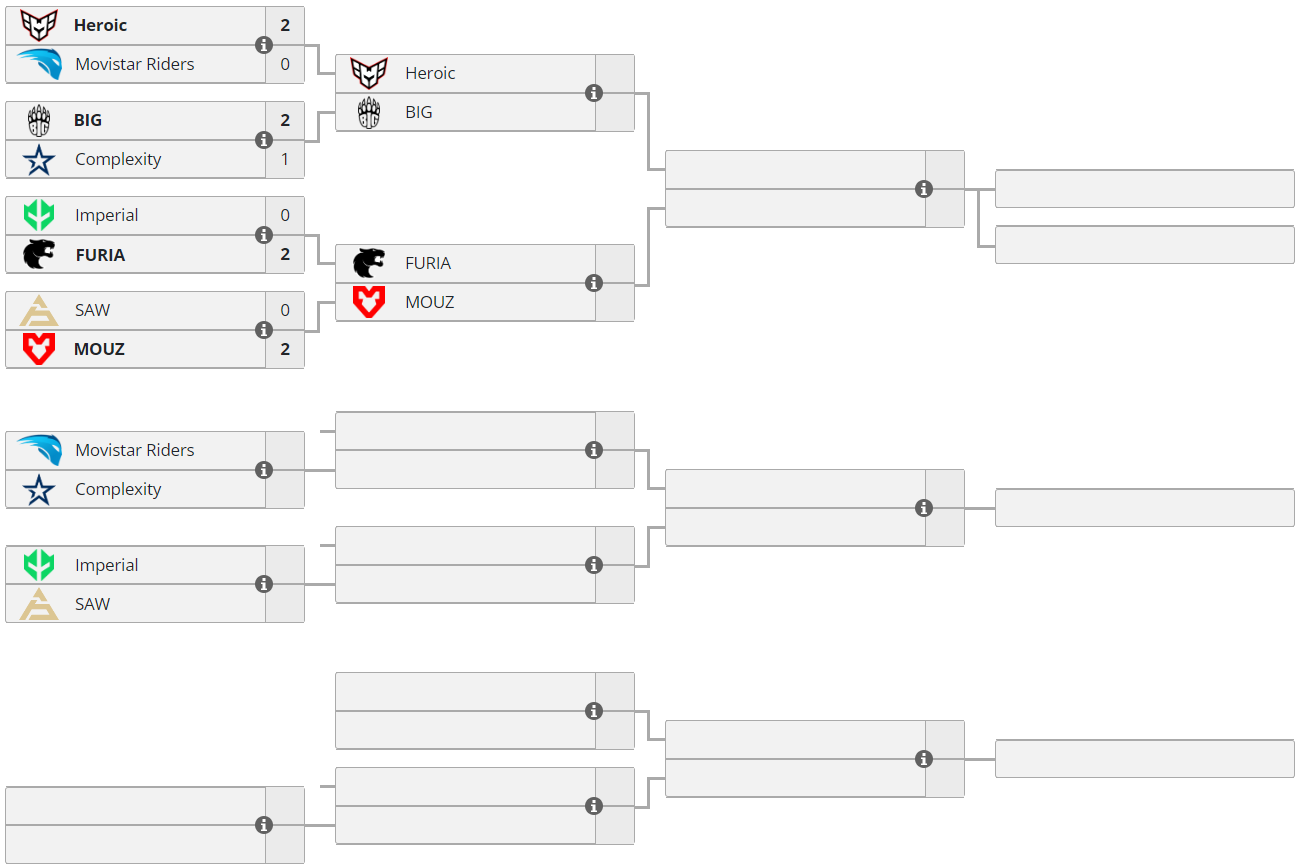 The full schedule, up-to-date results and live broadcast of ESL Pro League Season 17 can be found on the tournament page on our website via this link.