m0NESY is the youngest champion of ESL tournaments in Katowice
G2's Ilya "m0NESY" Osipov, who won IEM Katowice 2023 with his team the day before, has become the youngest champion in the history of ESL tournaments in the Polish city of Katowice, as noted by HLTV.org on their official Twitter account.
Osipov won IEM Katowice 2023 at the age of 17.8 years. Besides him, the top five youngest winners in Katowice include Markus "Kjaerbye" Kjærbye, Paweł "byali" Bieliński, Jesper "JW" Wecksell, and Ilya "Perfecto" Zalutskiy.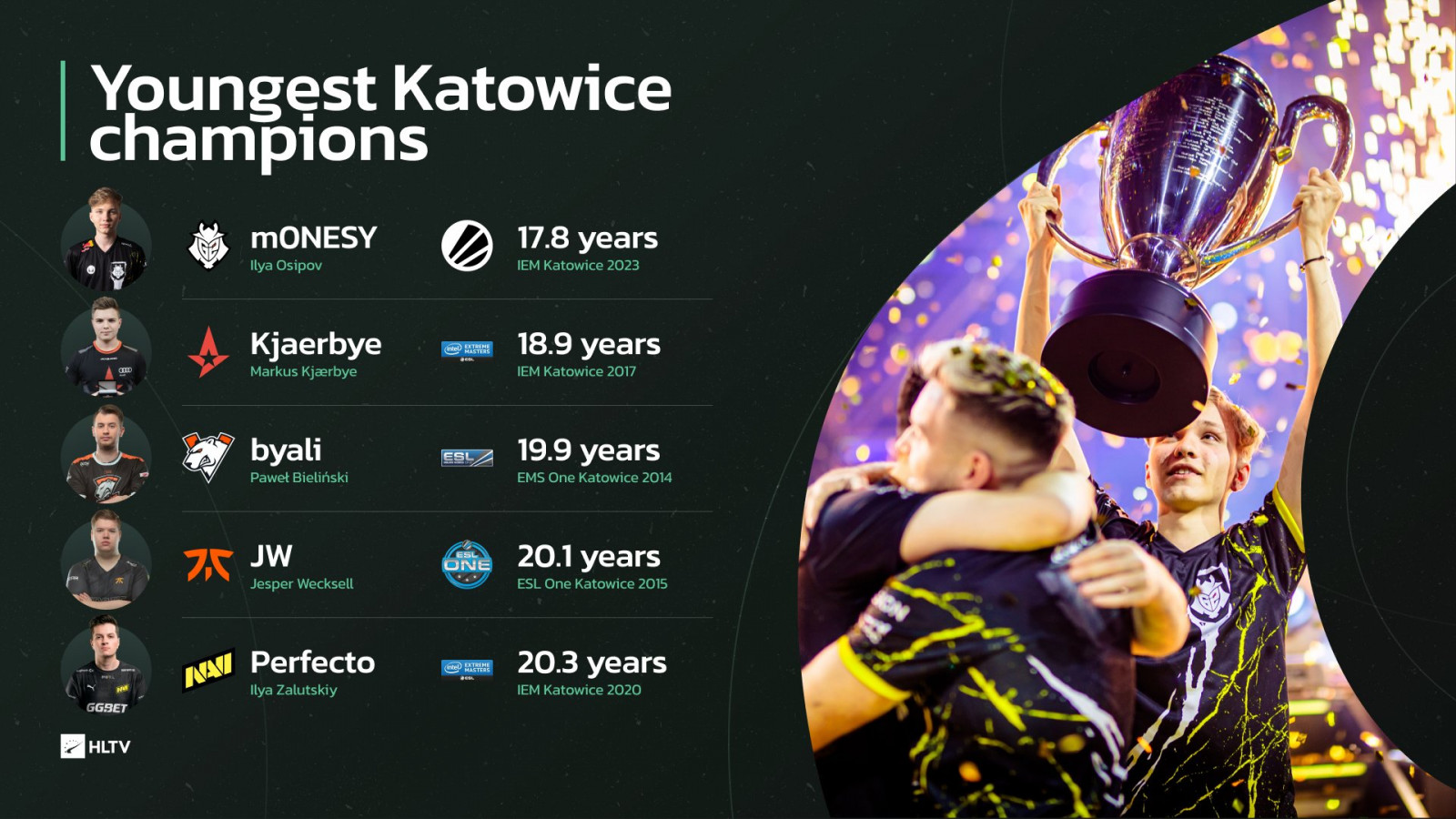 ESL has been organizing its championships in Katowice since 2014. At different times, they were called EMS One and ESL One, while since 2016, they have become part of the Intel Extreme Masters tournament series.
IEM Katowice is currently one of the most prestigious competitions in the professional scene, which in the CS:GO community has received the status of an unofficial Major.
Origin: twitter.com