NAVI and G2 secure IEM Katowice 2023 playoff berths; BIG and Cloud9 eliminated
Following the results of the matches played on the second day of action in Group A at IEM Katowice 2023, NAVI and G2 guaranteed their participation in the playoffs having secured two consecutive victories. Meanwhile, BIG and Cloud9 finished their runs as the main outsiders of the group.
After a flying start to the tournament, NAVI got the better of Liquid (16:5 on Inferno and 19:17 on Anubis), while G2 came out on top of FaZe (16:14 on Nuke and 16:7 on Ancient). The Black-and-Yellow side and Rasmus "HooXi" Nielsen's men are now set to face off in their group's upper bracket final, the winners of which will start the playoffs from the semifinals, with the losing team advancing to the quarterfinals.
In the elimination matches, BIG lost to Team Spirit (16:10 on Nuke, 11:16 on Mirage and 10:16 on Anubis), while Cloud9 suffered a shocking defeat in the confrontation against IHC (14:16 on Inferno and Mirage). The German and Russian squads finished the event in 13-16th place, earning $10,000 from the total prize pool.
The current Group A bracket looks as follows: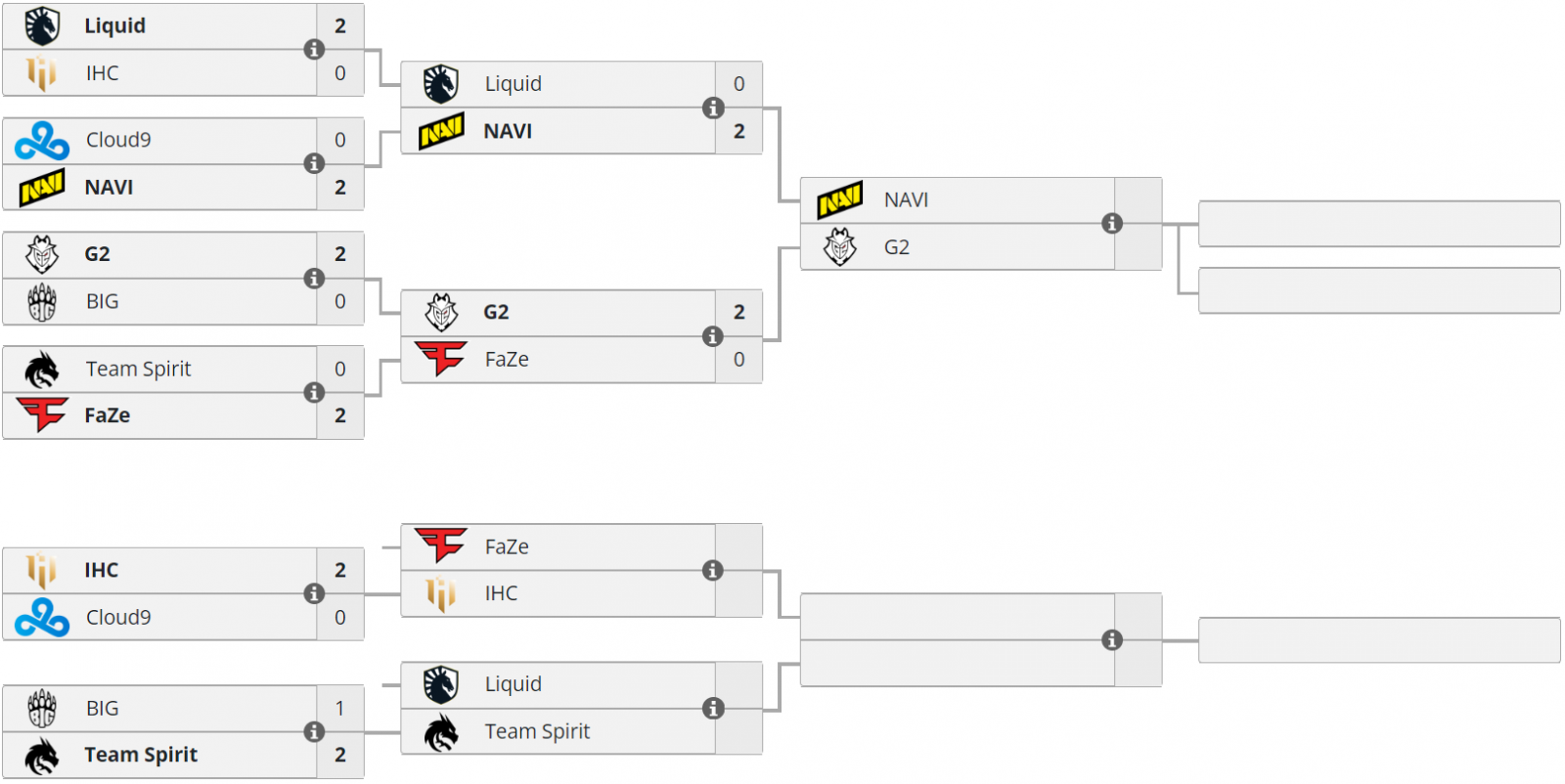 The full schedule, up-to-date results and live broadcast of IEM Katowice 2023 can be found on the tournament page on our website via this link.