FURIA, fnatic, OG, Cloud9 and Team Spirit off to winning start at IEM Katowice 2023
The Play-In stage of IEM Katowice 2023 has gotten underway as the first matches have been played using a best-of-one format. The highest-ranked teams at the current phase, FURIA, fnatic, OG, Cloud9 and Team Spirit, have had a successful start to the tournament, confirming their status as favorites in their matches against Permitta, Evil Geniuses, and Sprout, respectively.
Along with the aforementioned teams, ENCE, NIP and BIG also secured victories in their opening confrontations versus paiN, MIBR and Evil Geniuses, respectively.
Today, February 1, the prestigious championship will continue with four Play-In upper bracket matches, with the winners advancing to the group stage. Fighting in a best-of-three format will be the following pairings: ENCE – Cloud9, Team Spirit – NIP, fnatic – OG and FURIA – BIG.
The current Play-In bracket looks as follows: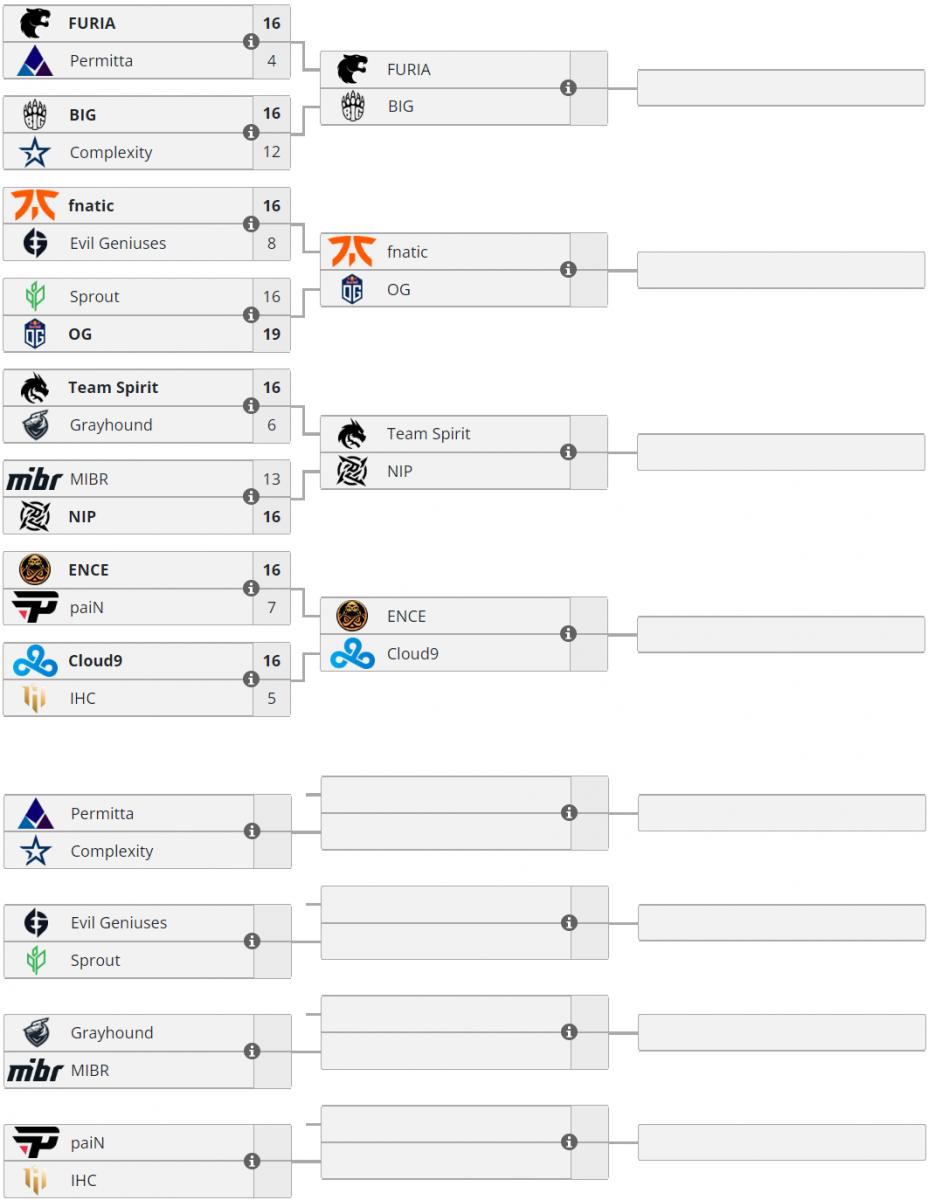 The full schedule, up-to-date results and live broadcast of IEM Katowice 2023 can be found on the tournament page on our website via this link.