MOUZ overtake FURIA in HLTV.org's ranking
HLTV.org's ranking of the best teams in the world saw yet another weekly update, following which MOUZ overtook FURIA to rise to sixth place. This was the most significant change in the presented list.
Just like during the last month, when the pro scene was off on a winter break, all changes in teams' position were due to only two factors: a roster change or decay in points for previous tournaments.
Besides MOUZ and FURIA swapping places, what stands out is that paiN dropped three spots, as a result of which 9z, IHC and Grayhound slightly improved their position. It is also worth noting that HAVU now occupy the thirtieth spot, which previously belonged to MIBR.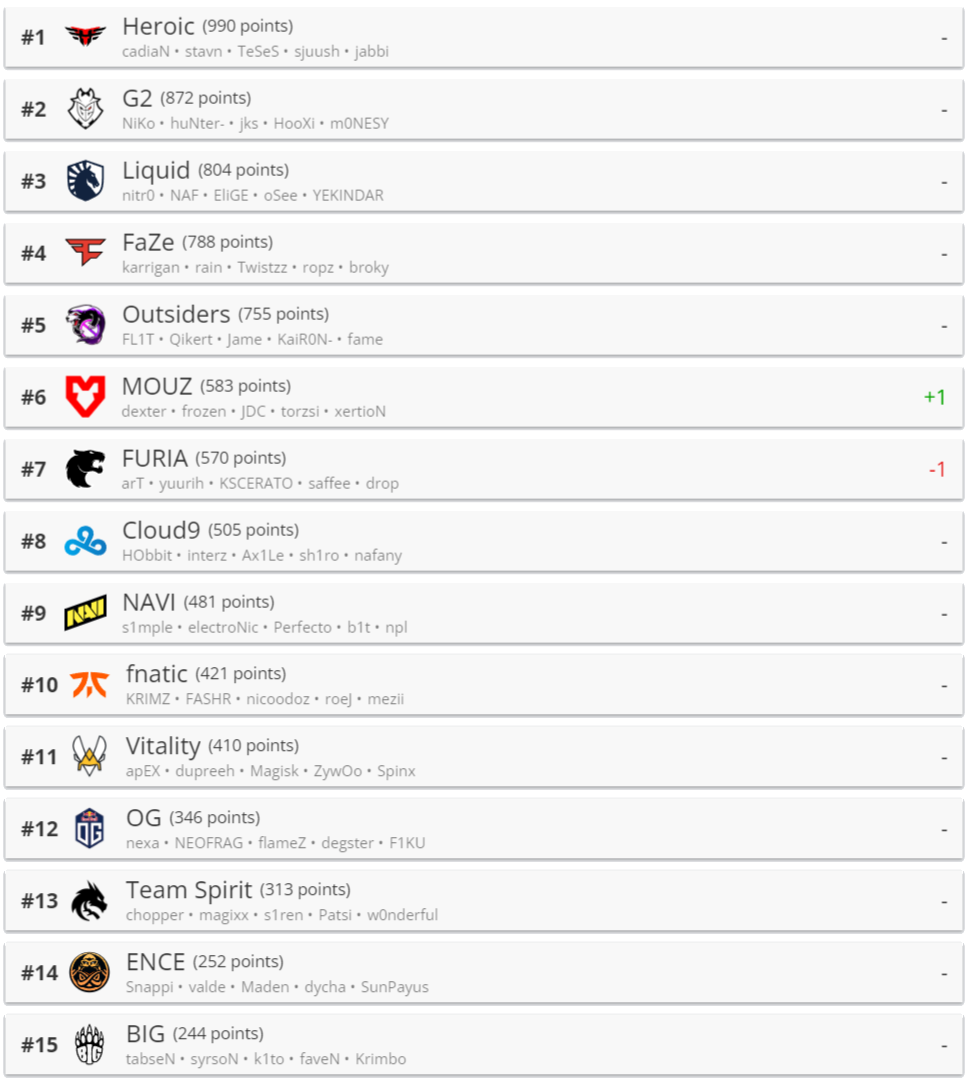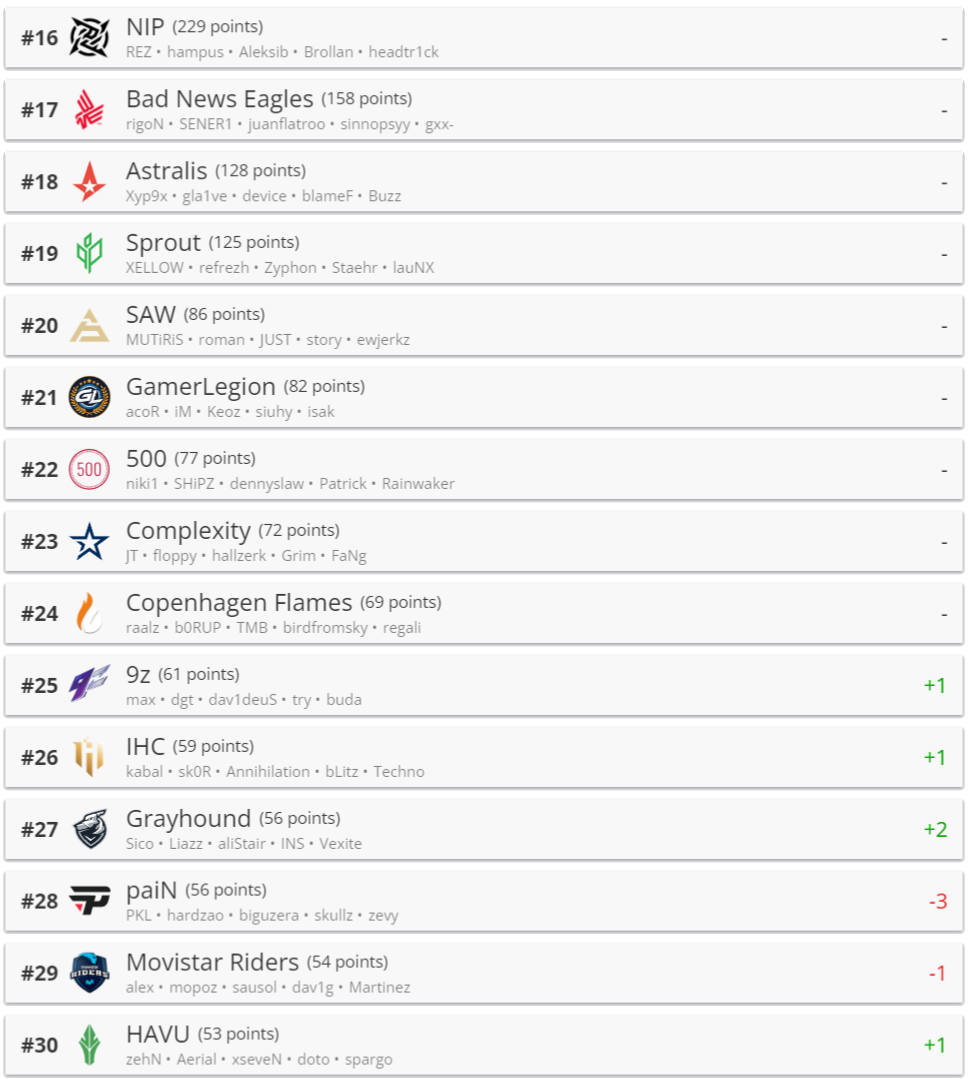 HLTV.org's ranking is updated weekly and primarily takes into account the results of the last two months. Teams' achievements over the past year are also considered, with the number of points for past successes decreasing each month.
Origin: www.hltv.org