2022 sets anti-record for number of new skins in CS:GO
The CS:GO developers added only 34 new skins in 2022, which is an anti-record since the appearance of cosmetic items in the game. An Australian trader known as TDM_Jesus drew attention to this fact on his Twitter page.
The biggest number of skins was added in 2013: in total, Valve's shooter received 303 weapon skins. Subsequently, the developers released at least several collections per year, which averaged one and a half hundred new skins annually.
The CS:GO community suggested that the anti-record has to do with the fact that Valve devoted every available resource to prepare the game to be ported to the Source 2 engine. According to rumors, the release is expected for the first quarter of next year.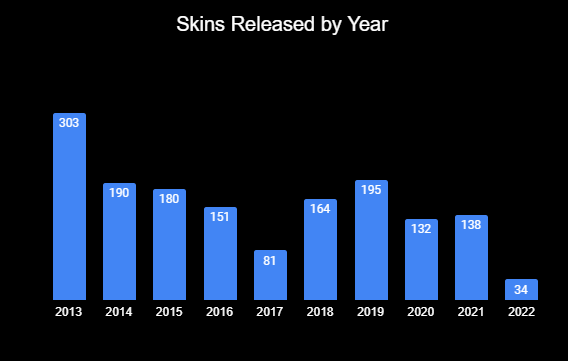 Origin: twitter.com