G2 break into HLTV.org's top 3 after winning BLAST Premier World Final 2022
Following yet another weekly update of HLTV.org's ranking of the best teams in the world, G2 gained nine spots and ended up landing in third place. Such progress was made possible thanks to the European squad's victory at BLAST Premier World Final 2022.
Besides G2, improvements in the position on the ranking also concerned Liquid and OG, who finished BLAST Premier World Final 2022 in the grand final and semifinal, respectively. The North Americans climbed four spots and sat in fourth place, while the Nemanja "nexa" Isaković-led squad, after gaining six spots, now hold twelfth place.
The improvement in G2, Liquid and OG's position caused a slight drop for a number of teams from the first half of the ranking. In the rest of the presented list, it is worth highlighting the progress of SAW (+7 spots), Copenhagen Flames (+6) and 500 (+3).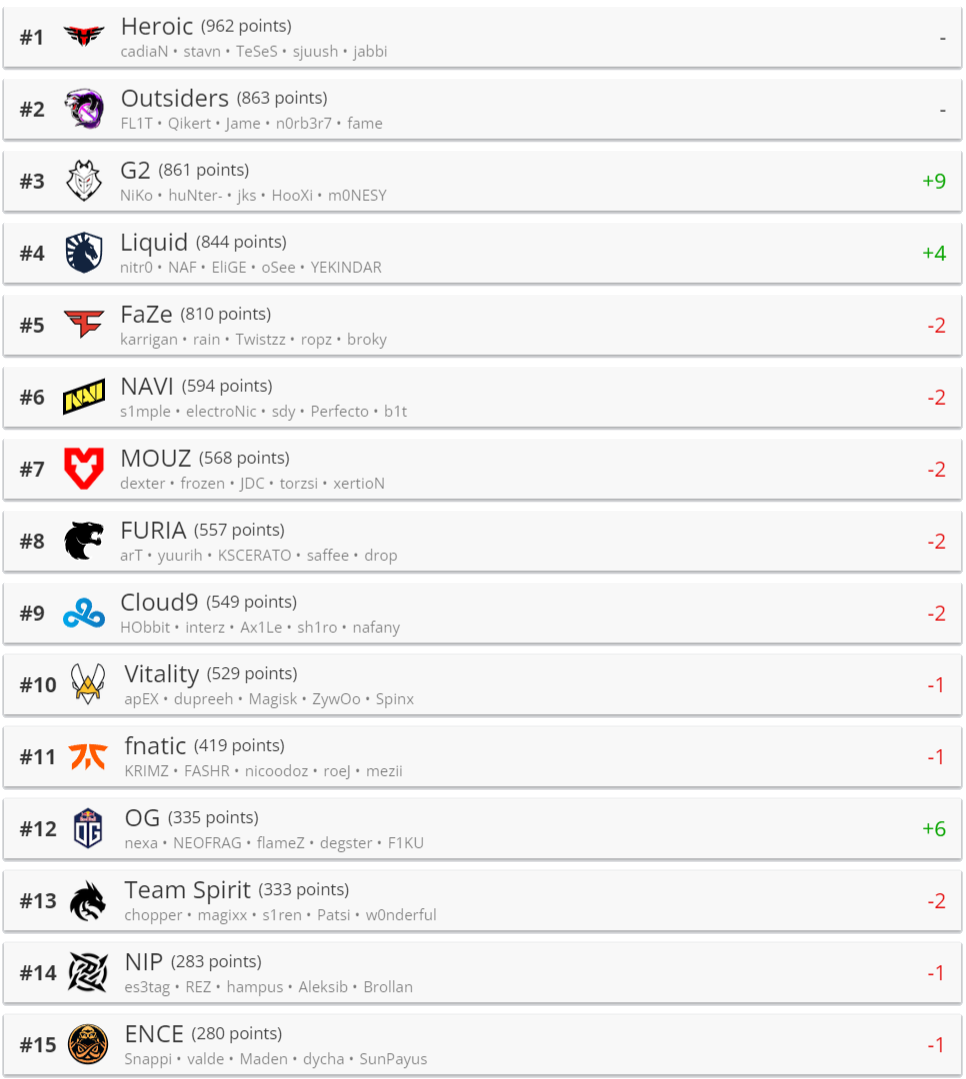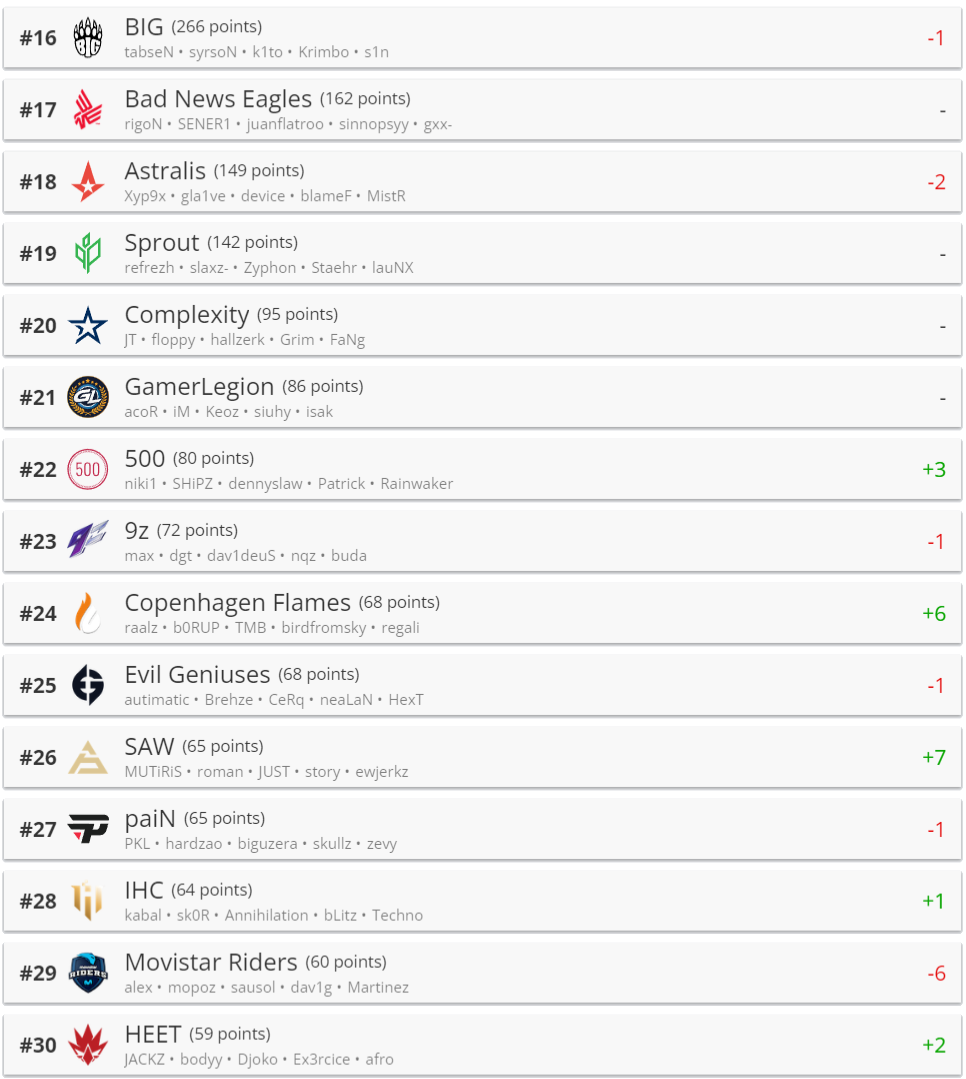 HLTV.org's ranking is updated weekly and primarily takes into account the results of the last two months. Teams' achievements over the past year are also considered, with the number of points for past successes decreasing each month.
Origin: www.hltv.org