IESF World Championship 2022 bracket announced
The International Esports Federation (IESF) has unveiled the opening matchups for IESF World Championship 2022 kicking off tomorrow, December 7. Eight participants will compete in the Double Elimination bracket.
Team Indonesia, who were handed out a spot as the host team of the world championship, will take on Team North Macedonia, Team Argentina will face Russian players competing under a neutral name and flag, Team Algeria will go up against Team Germany, while the last pairing will see Team Vietnam clash with Team Mongolia. All four matchups will take place on the first playday.
The playoff bracket is as follows: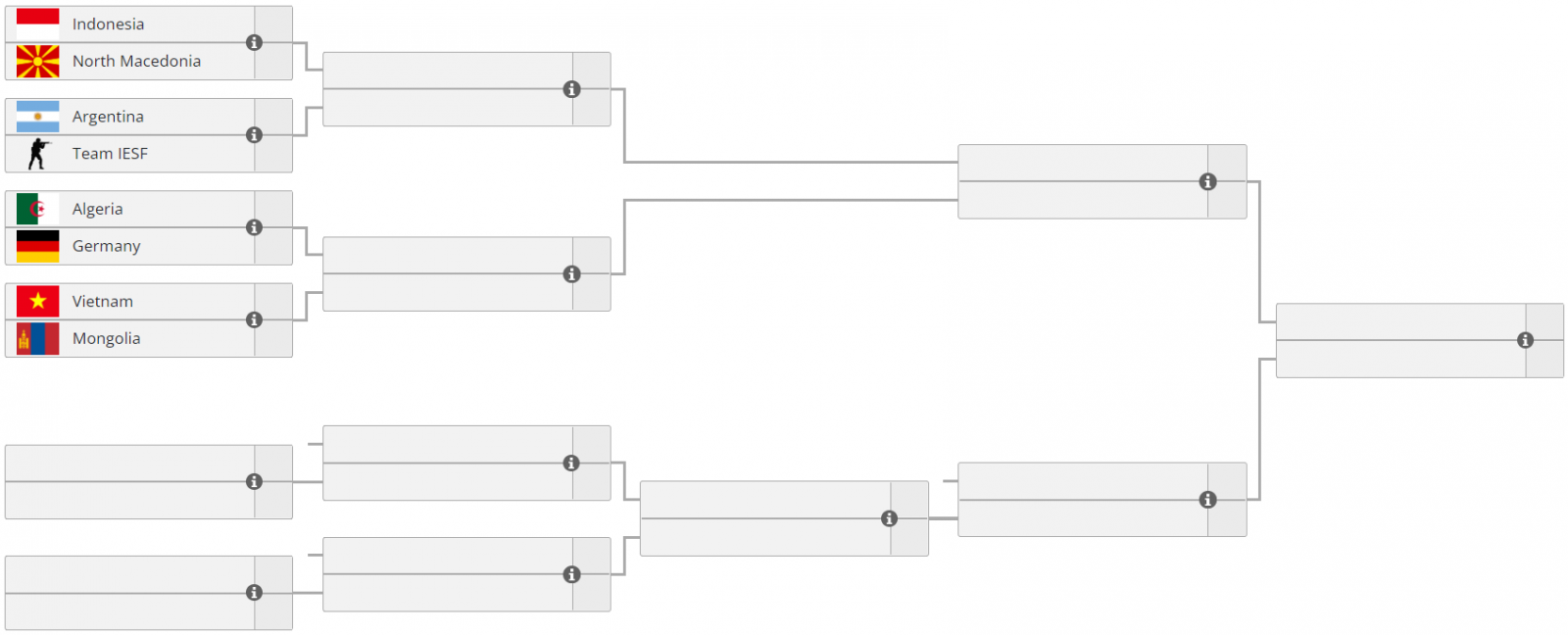 IESF World Championship 2022 will run from December 7 to 11 in Bali, Indonesia. The participating teams will battle out $100,000 in prize money.
Origin: wec.iesf.org