Sprout, ENCE and BIG advance to Elisa Masters Espoo 2022 playoffs
Sprout, ENCE and BIG will play in the Elisa Masters Espoo 2022 playoffs. The teams earned tickets to the decisive stage of the tournament after their successful performance in the group stage that was held in the Round-robin best-of-three format.
Sprout defeated HEET, ENCE, HAVU and GamerLegion, which saw them top Group A and book a direct semifinal spot. In turn, ENCE and BIG finished in second and third places, respectively, and will start the playoffs from the quarterfinals.
Group A results are: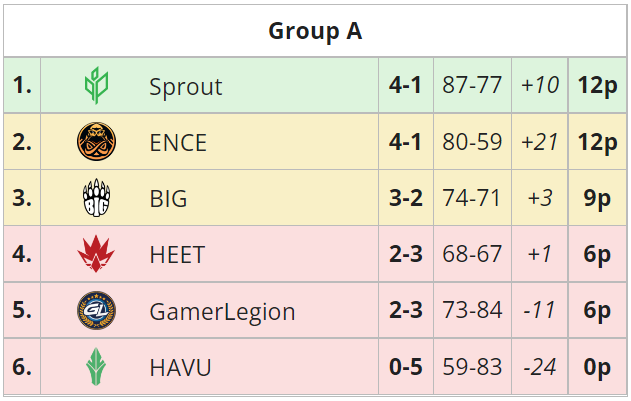 Elisa Masters Espoo 2022 will continue November 17 with Group B matches. The list of teams that will make the playoffs will be finalized following the results of the matchday.
The full schedule, up-to-date results and live broadcast of Elisa Masters Espoo 2022 can be found on the tournament page on our website via this link.