In September, CS:GO's average player count drops for the first time in four months
The average player count in CS:GO in September amounted to 618.7K, which is 3.5% less than that in August. According to the analytical service Steam Charts, the last time the player count declined happened at the end of spring.
In May, the average player count amounted to 564.9K. Back then, the audience of Valve's shooter decreased for three consecutive months, followed by a growth lasting just as long.
A slight drop in activity in September did not affect the peak player count, which, on the contrary, increased. Following the month's results, the maximum number of concurrent players in CS:GO reached 1,100,366, which is 60K more than a month earlier.
CS:GO player count statistics for the past 12 months: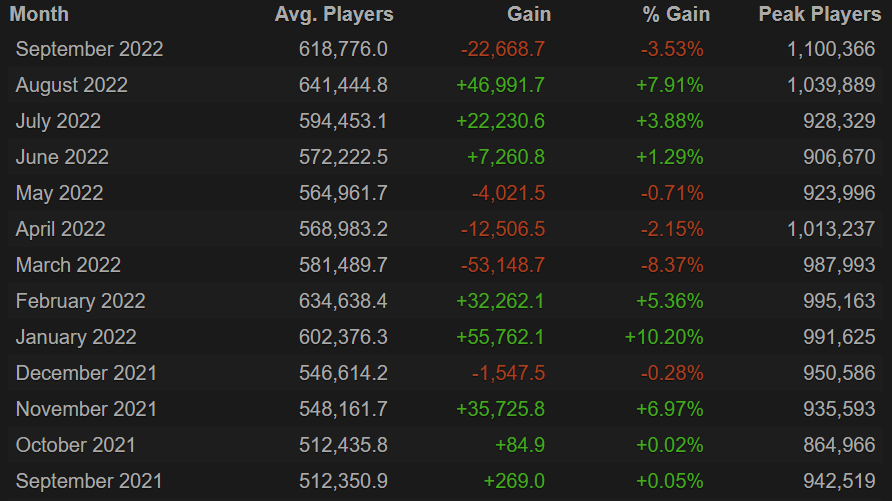 Origin: steamcharts.com